November 9, 2013 - 1:38pm
KitchenAid steam assist oven - bread baking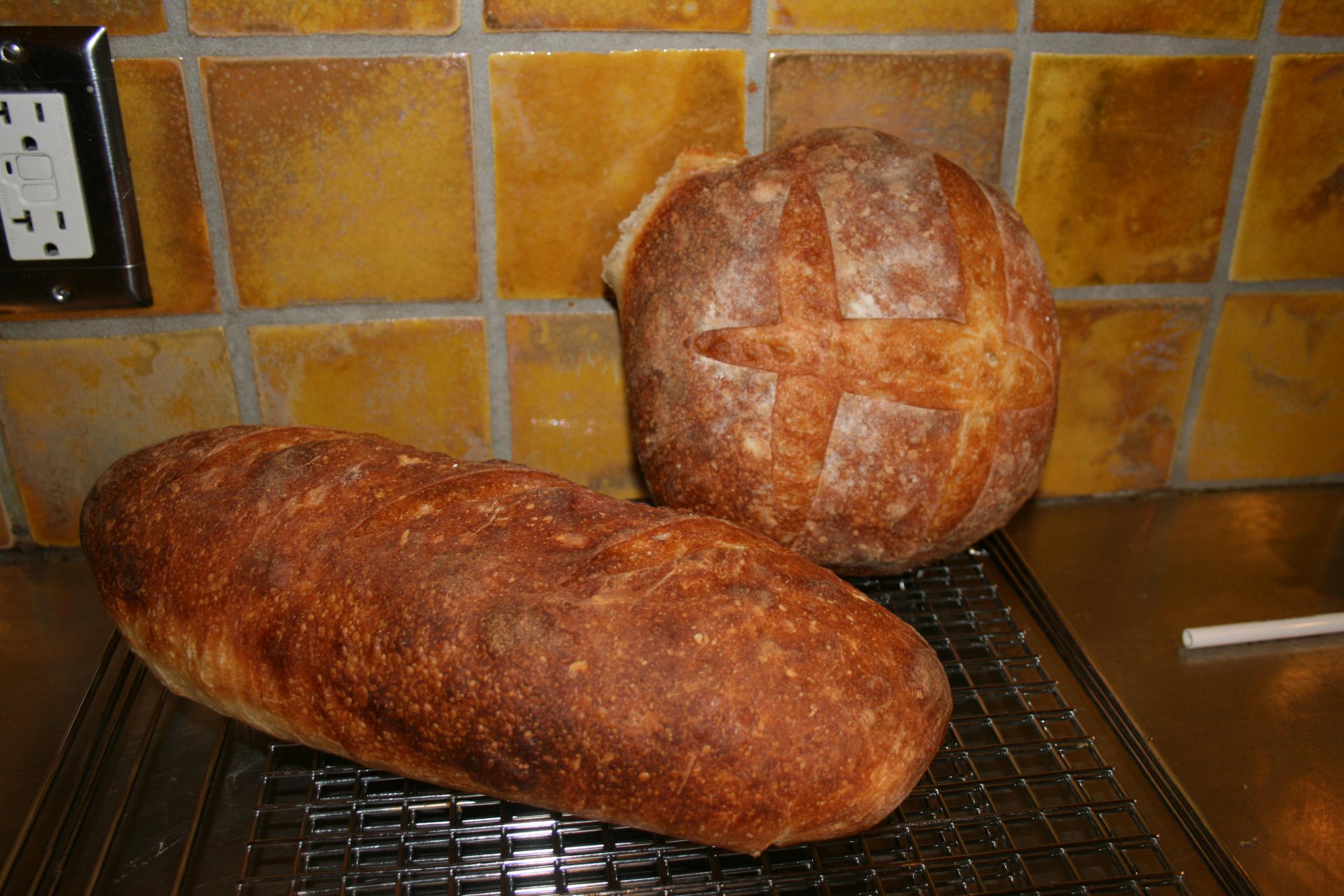 We bought a Kitchenaid 30 inch steam assist and convection oven last month. We just  baked our first loaves of bread using the steam feature and it is great! great oven spring, super crispy crust!
The current Kitchenaid models require a water line, instead of the reservoir in older models. We used the autosteam feature, which will inject steam into the oven in the last ten minutes of preheating and then inject periodically during the first fifteen minutes. It finishes with dry heat, but also uses convection throughout. Another *bonus* is that, with convection, you don't have to turn the bread halfway through the cycle, as I did with my old stove.
The oven is electric and the range is gas. It was expensive (4-5000 dollars) but so far it has been a great stove. Heard the horror stories but there are not many ranges that offer the steam injection feature. Most of them are wall ovens not freestanding ranges.
There are not very many posts on the internet on this subject, probably because the feature is rare and the ranges expensive but so far it has been worth it.
You can also do manual steam, which allows you to specify the percentage of steam and duration. We haven't tried that yet. One tip we saw on the web is that you should decrease your cooking temperature by 25 degrees - whether you use steam and convection or just convection.
The only way we achieved that crust otherwise was to make Peter Reinhart's Pain Ancienne using the no-knead method(which is a very wet dough) and bake it in a cast iron pot with the lid in place, which keeps the moisture in and in a very hot oven basically creates the same kind of steam. Only works for round loaves, though.
Will keep you updated with the progress on our new stove, as we learn its features. Hopefully we will not have to resort to Kitchenaid support.
Here is pic of the finished product