October 11, 2013 - 12:32pm
B…..B….B…. Babka - the Yeast Water Way to Gugelhuph Land
This a was repeat of a similar recipe found here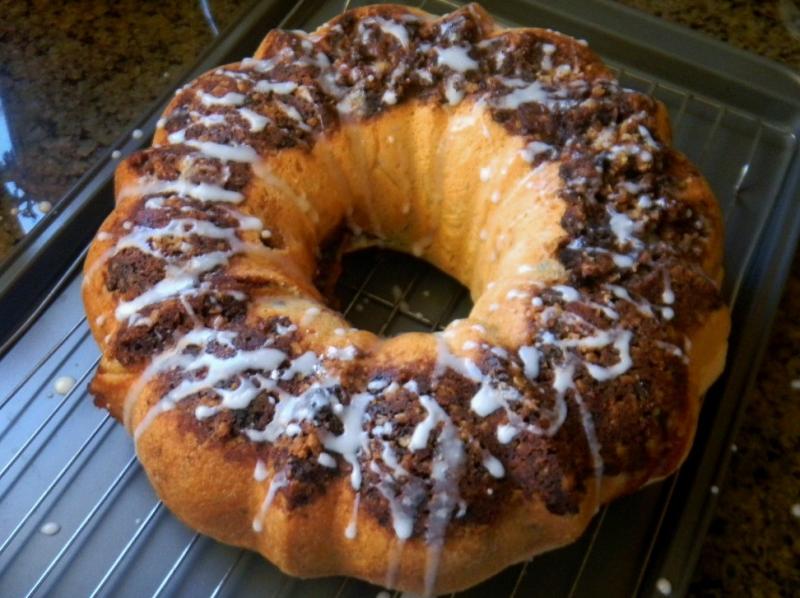 http://www.thefreshloaf.com/node/27858/yeast-water-glazed-spiced-walnut-bourbon-fruit-chocolate-chip-almond-granola-streusel-pol
 But Lucy did make some changes.  We did a single stage levain build of 100g each of AP flour and yeast water. This was left on the counter until it rose 50% and then refrigerated for 2 days.  It was allowed to double on the counter after removal from the fridge before using.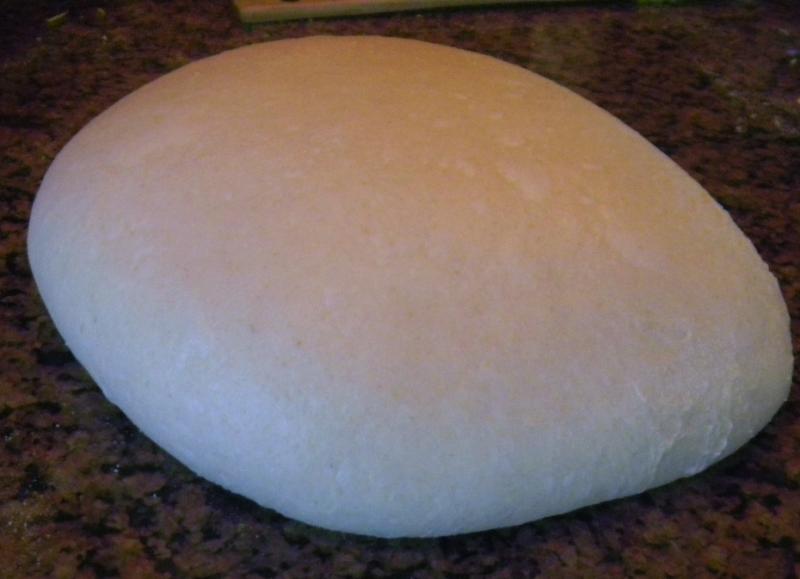 She added 1.4 c of AP to the dough flour because it was too wet and didn't pull away from the sides and bottom of the mixer like it should.  She added 1 T of cocoa powder and 1/4 C of chopped pecans to the streusel and substituted chocolate granola for the original.   She used 1/2 C of brown sugar instead of the 3/8th C in the original filling as well.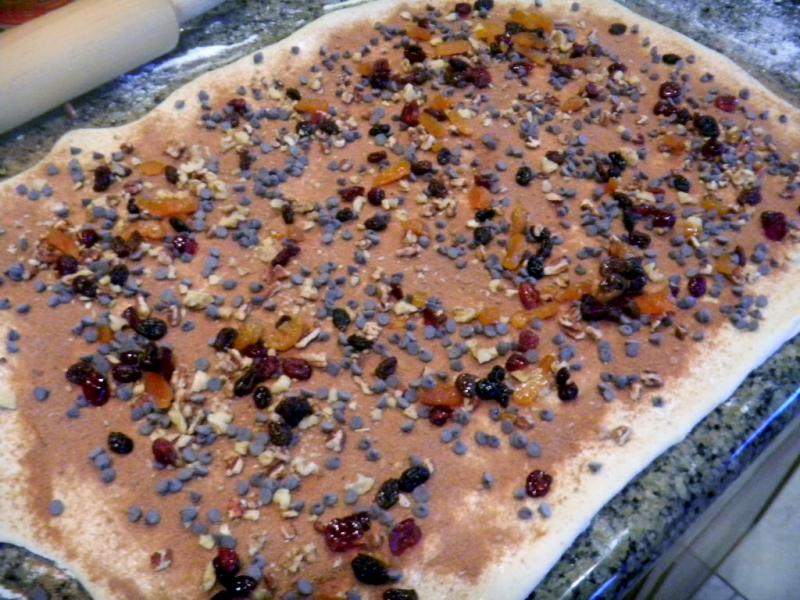 She rolled the babka up from both of the long sides, meeting in the middle and then twisted the two attached cylinders together.  This sounds weird but is a traditional babka process.  Lastly she put all the streusel in the bottom of the Bundt pan.  No matter what you do this recipe will handle it.  We even make cinnamon rolls out of it too.  YW is perfect for these kinds of sweet breads.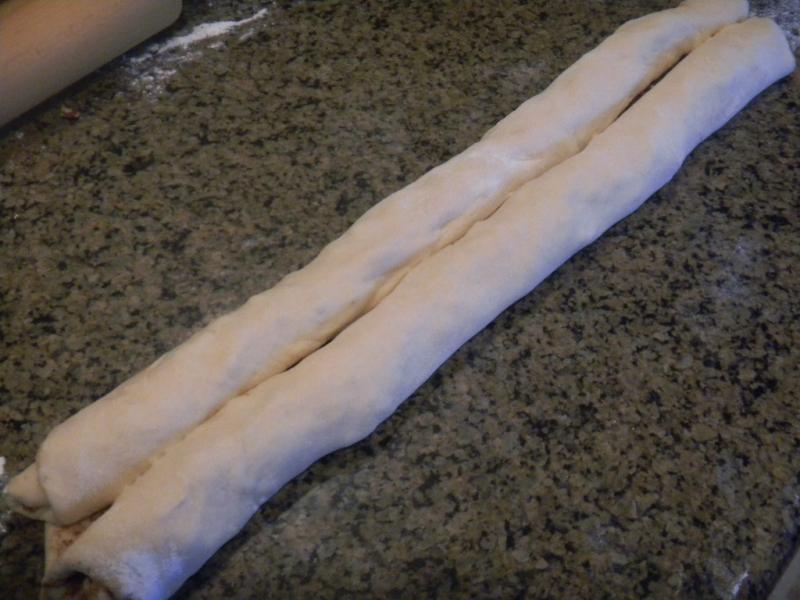 One problem is that I didn't make the coil long enough to coil around the pant twice. Mine only made it around one and half times making for some very uneven baking but if you have some hanging around who like a more well done babka, then this will be perfect for them.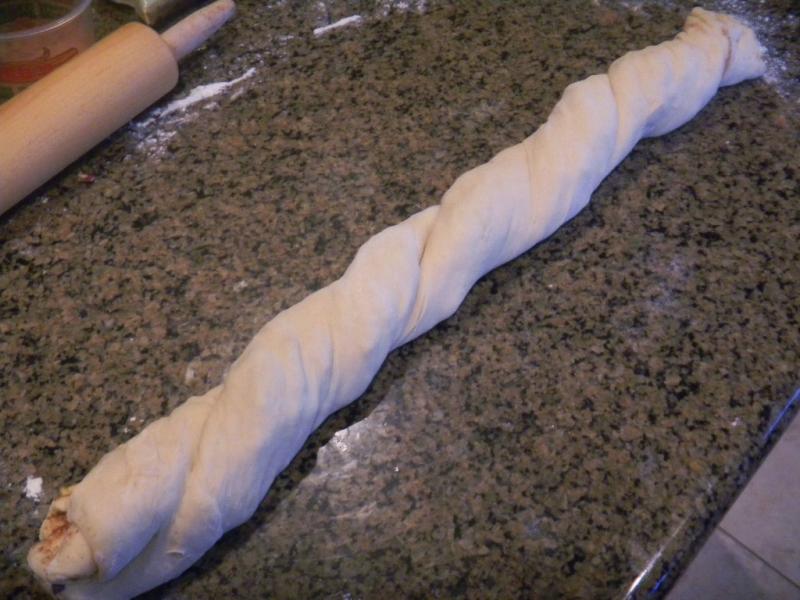 Also, don't forget to put the streusel in the bottom of the pan before loading the dough like Lucy did either,  She had  to dump it out and start over but the dough wasn't at all going to cooperate at letting her fix my coiling mistake as it was all stuck together an beginning to tear.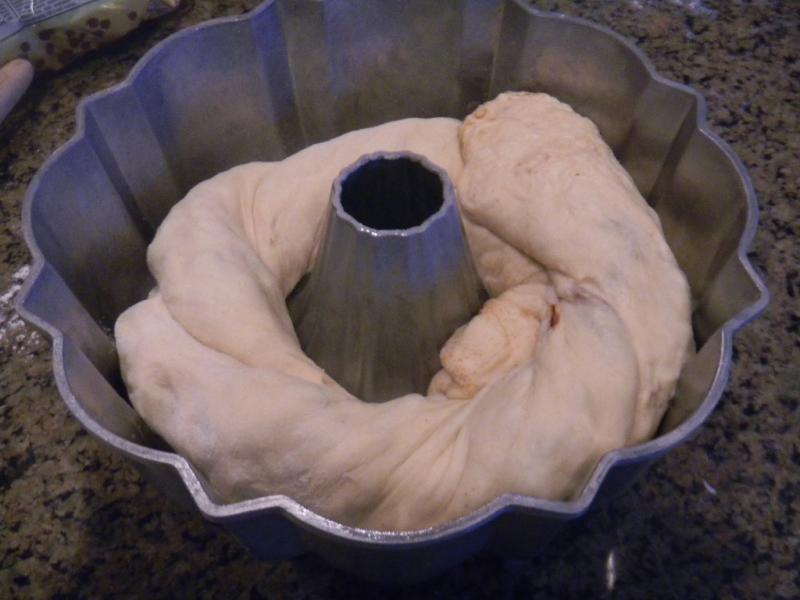 Oh well, baking apprentices - even those imported for Germany, aren't what they used to be.  She was going to convert this over to weights from volume but no go on that front either.  Still, the dough rose well enough in the fridge during its 16 hour retard and was ready to go in the 350 F oven at 9 AM after its 2 hour warm up on the counter.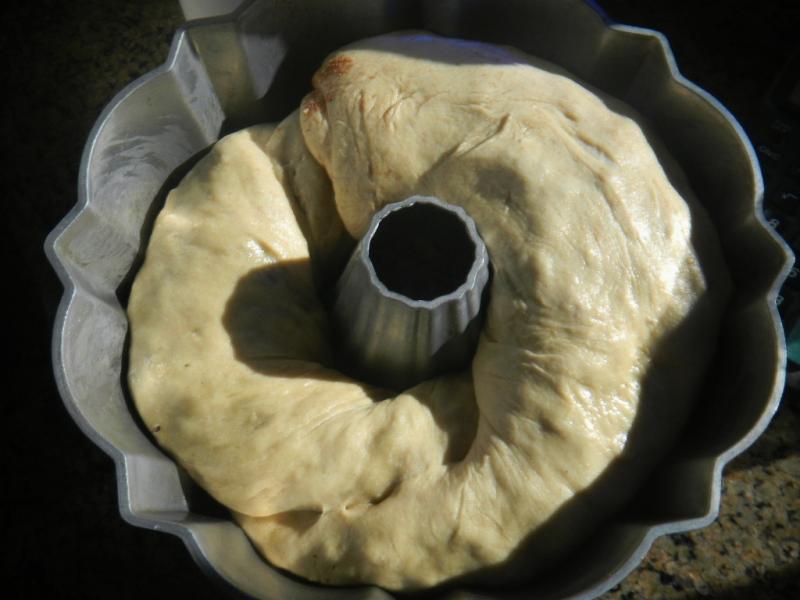 This bundt pan would fit in the mini oven but others wanted to make toast in it.  Plus it was 60 F this morning and we had a multigrain SD to bake right after the Babka so Betsy - The Big Old GE would have to do the baking.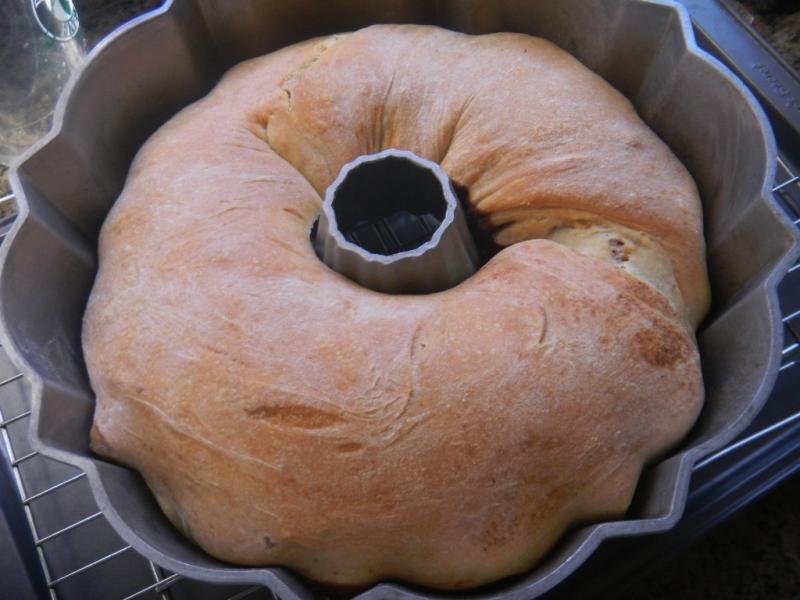 Except for the uneven baking the babka being 2 different thicknesses it came out well enough and was tasty once the lemon sugar glaze was drizzled on to top it off. We loved it  for a late breakfast after the girls had finished their run & walk.   Lucy was so impressed that she added 'Meeting Mrs. Bundt" to her bucket list.  Being from Germany you would think that she would know better.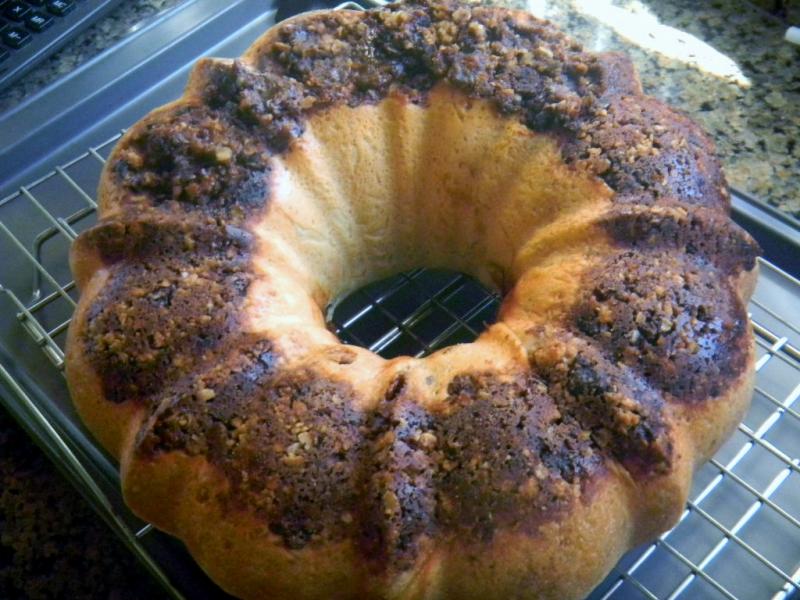 I told her that there was no Mrs. Bundt but that the Bundt pan did come from the Jewish community in Poland, Austria and Germany and was used to bake their famous fancy do bundt cakes called Gugelhuph.  Bundt pans imparted arty designs to the outside of Gugelhuph'a like no other pan could.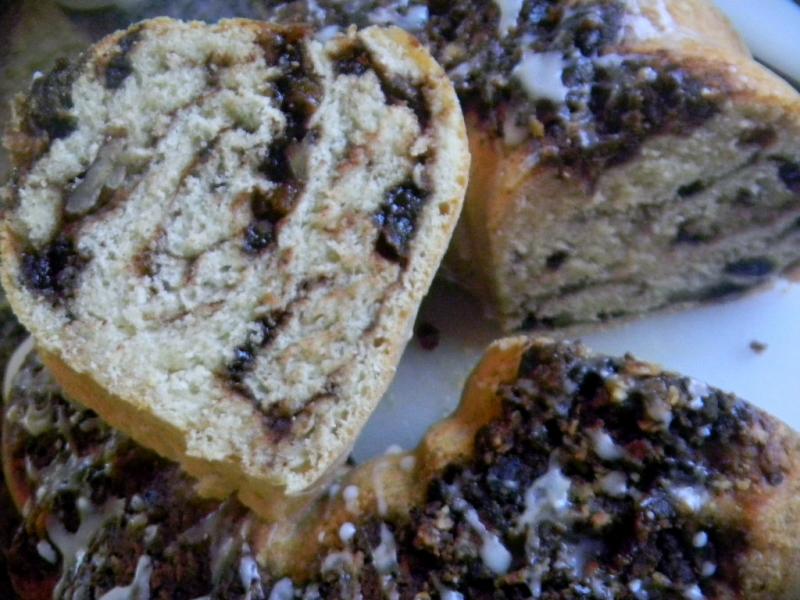 Lucy wanted to know if Gufelhuph is where the folks at Google got the idea for the name of their company and I said, "of course it was LuLu Belle!  She was so pleased with herself that she rolled over on her back and started peddling her bicycle built for two while making noises that sounded a little like….. gugelhuphs.   
LuLu Belle posing for pictures in a 70 F degree sun.  Have a salad with that babka too!