October 8, 2013 - 10:00am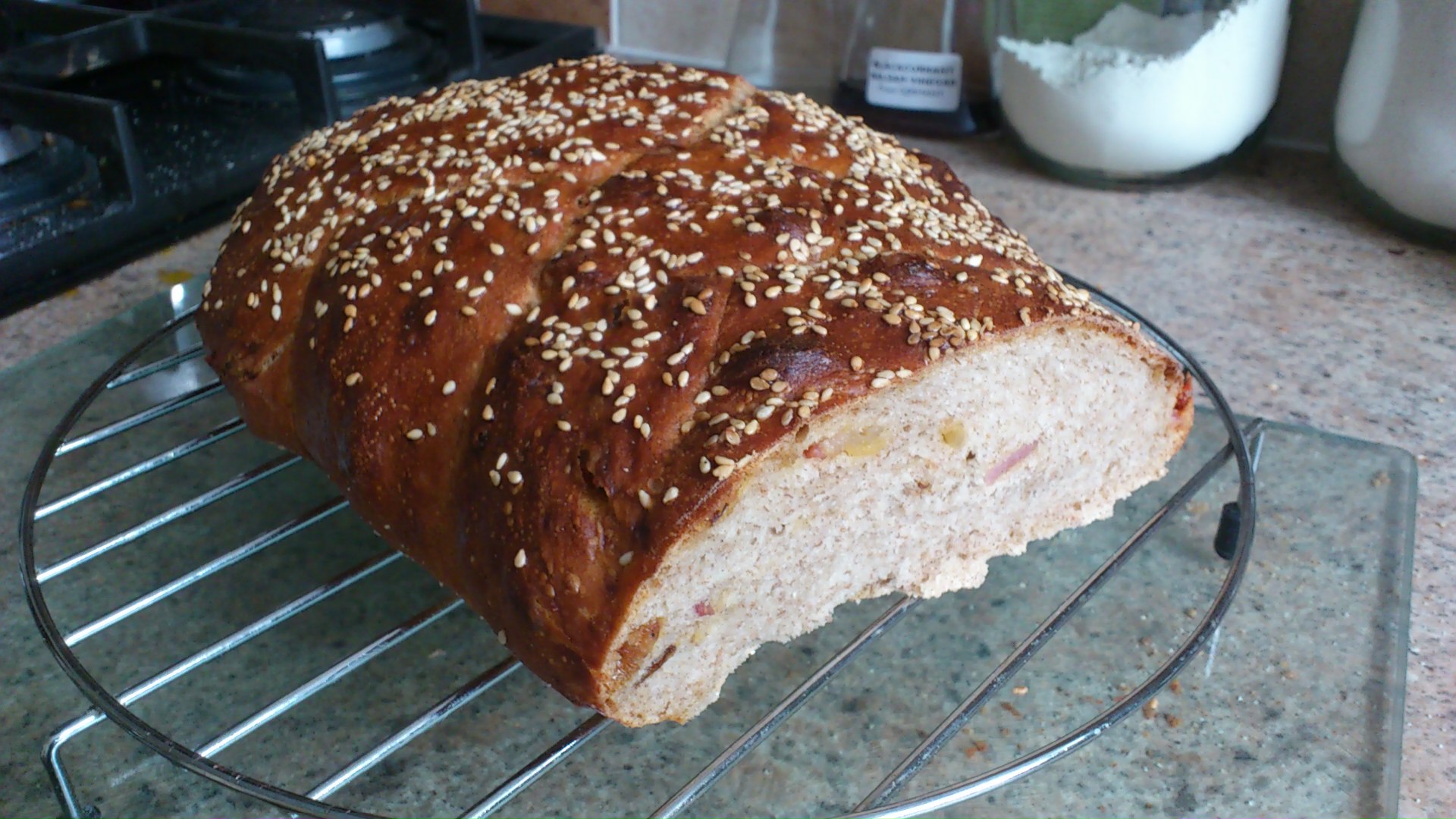 First post, be gentle with me.
Today I tried my first braided bread. Although the finished loaf tastes fantastic (modest I know) it did not look like I intended. Immediately after the braiding it looked fine but after the final proofing the braids had almost completely disappeared.
For info, the loaf is flavoured with crsipy bacon & caramelised onion, both fried off beforehand and added to the dough just before shaping. The dough is 60% strong white and 40% spelt and I pre-fermented some of the white flour for a few hours before adding it to the rest. Egg wash & sesame seeds applied just before putting in the oven
I'm thinking that either the dough was too wet or I didn't do enough folding before making the strands to braid. I think things might also have been improved if I had given the dough a little side support while proofing so that it didn't spread so much.
Has anybody got advice on how I can get a little more definition in the braiding?
Cheers