Starter: Raisin water does not ferment - it moulds - help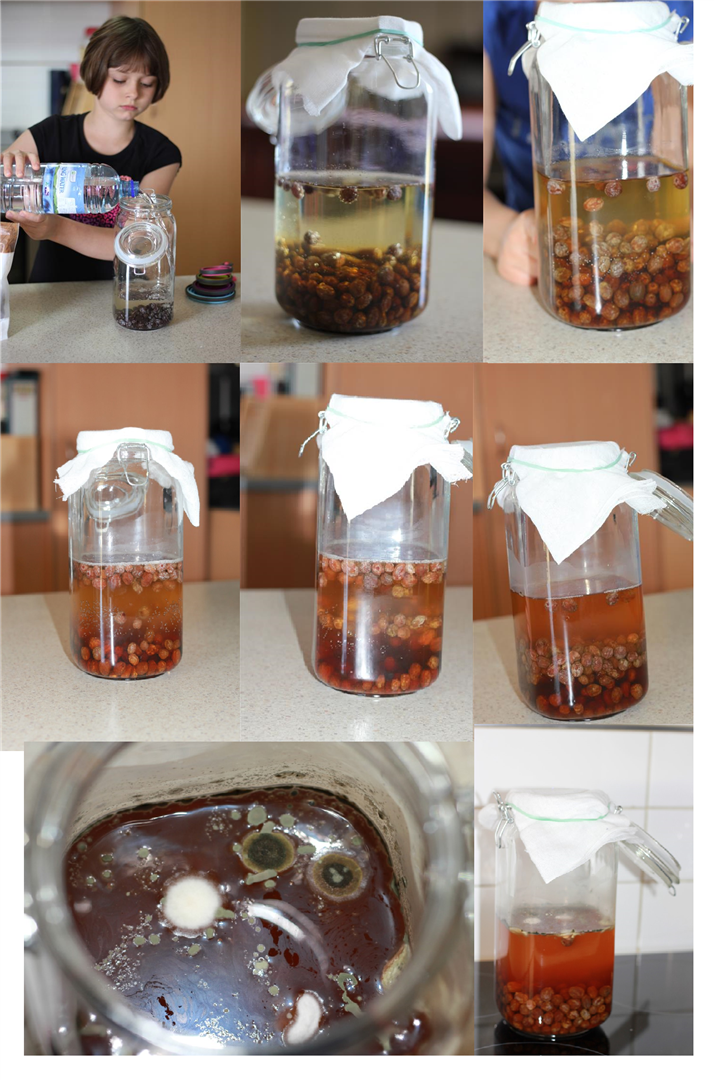 During the winter I made a fantastic starter with fermented raisin water. Water & Raisins 10 days later it was foaming and boozy. The result giving us a starter with really great bakes.
My daughter (9) is making a starter as a project. It has changed the water colour as expected but is not foaming, it is not boozy it has grown mould on top.
The only two things that I can think of is the difference in temperature during winter and early summer and the type of produce. My starter was made with off the shelf raisins, flower and tap water while hers is made with Organic ingredients and spring water.
As you can see on the photo all was honky doory on day 3 – 4 and then it just went down hill until it went mouldy on day 8 – 9.
Please help.
1. Please confirm the root of the problem.
2. Please give me suggestions/pointers on how to fix this dilemma in future.
Thank you
T&C