September 28, 2013 - 2:46pm
Paul Hollywood's Apricot Couronne
The other evening I was watching the sweet dough episode of The Great British Bakeoff and when it got to the technical challenge (a product which the contestants don't know in advance and only basic directions are given) - Paul Hollywood's Apricot Couronne - my wife said: I WANT THAT.
This morning I downloaded the recipe
 http://thegreatbritishbakeoff.co.uk/paul-hollywoods-apricot-couronne-technical-challenge/
and made it.
A fairly easy enriched dough, an interesting filling and a stunning result.
Highly recommended.
Notably is the absence of sugar in the dough, all the sweetness comes from the filling, balancing texture and fruity taste very nicely.
Here some more pics: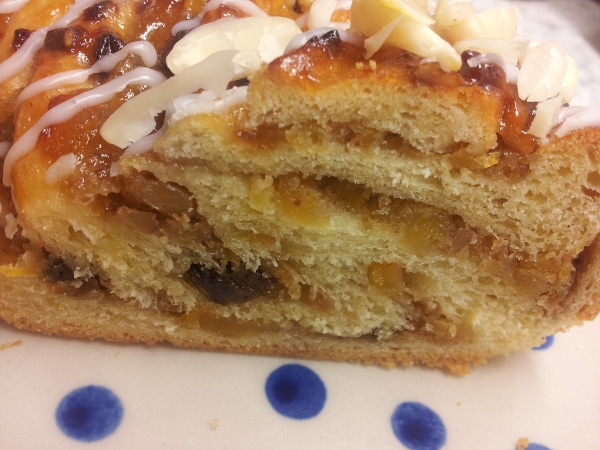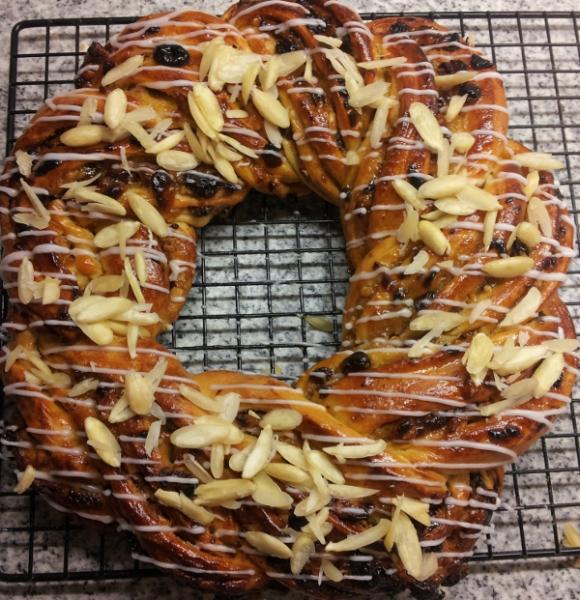 Happy Baking,
Juergen