September 19, 2013 - 10:22pm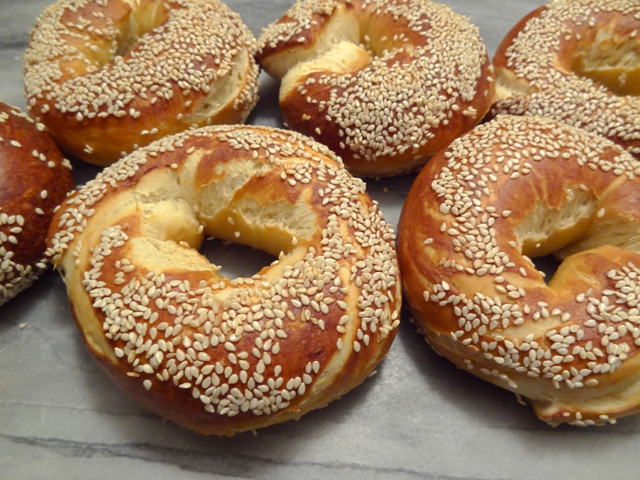 We end up in Montreal from time to time and usually stock up on bagels but I wanted to try some at home. Similar to Montreal style but minus the egg and a little thicker to hold the fixings. These are definitely underbaked but the SO was hungry and couldn't wait. I prefer mine toasted with cream cheese and crab apple jelly.
I'm liking the twisted cracks but want to tighten up the seam a little bit. I'm using malt powder but honestly can't taste the difference. Water bath was baking soda and molasses about a minute each side.