September 7, 2013 - 11:55am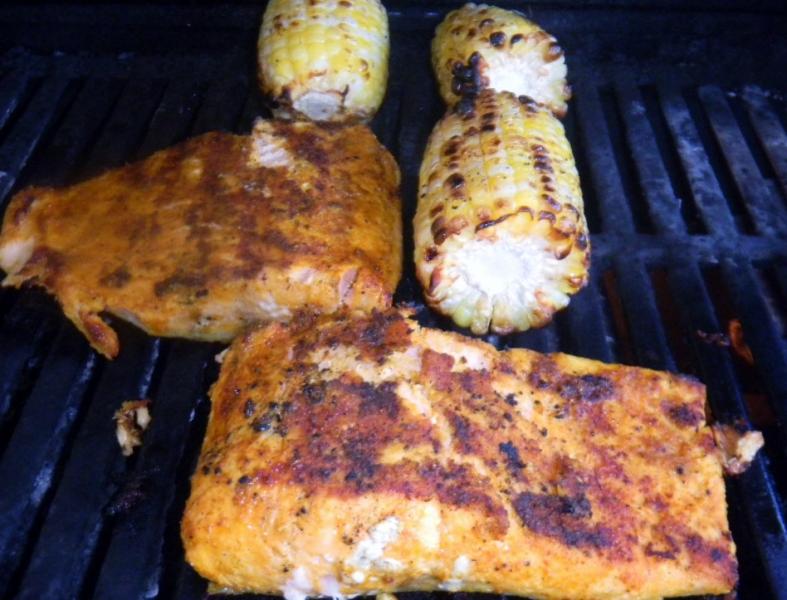 Holiday weeks usually mean festive cooking in the kitchen or outside on the grill and in the smoker.  This week all three were up front and well used.   It started off last Sunday with grilled salmon and corn on the grill.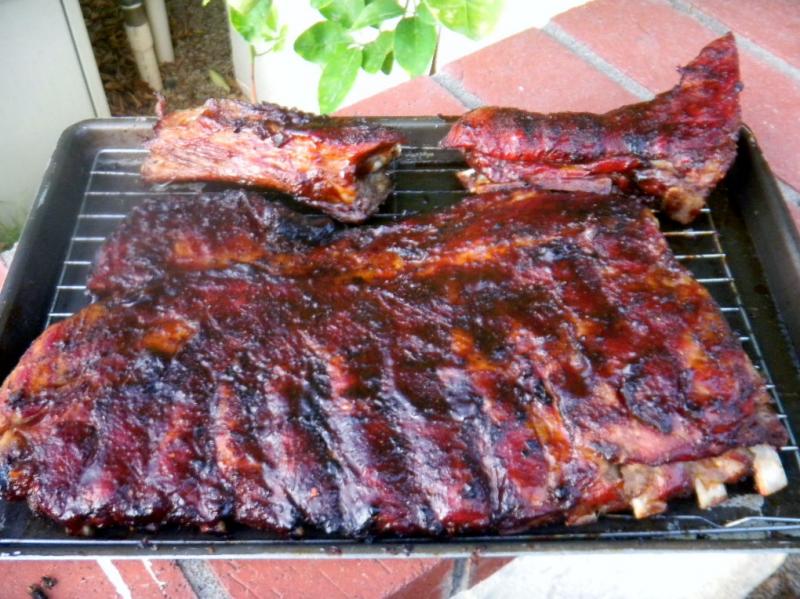 Labor Day on Monday, we had our usual smoked ribs. We only smoke them for an hour and half before wrapping them in foil and finishing them in oven at a low and slow 225 F where we collect the juice to make the glaze….. ala Alton Brown.  The girls don't like heavily smoked ribs and 5 hours of smoke can be too much for them.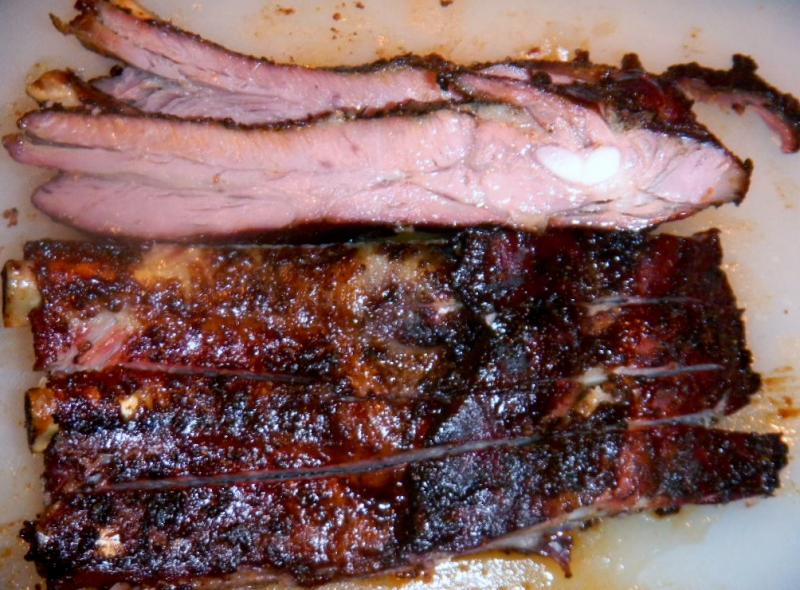 Then on Tuesday, we grilled up some tasty smoked brats with homemade buns, chicken breasts and grilled eggplant.  Wednesday was Rosh Hashanah so Aunt Beve's Hot & Sweet Brisket Flat came out of the oven and challah for the bread.  With a whole brisket, the flat comes with a the point too..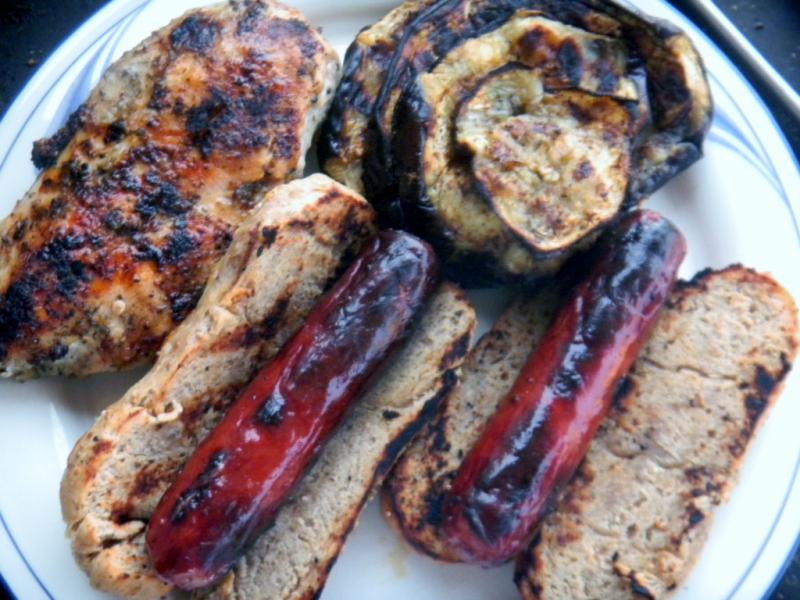 I had been out in the garage looking for stored old Architectural photos for Ian wan I came across my lost Pastrami cure recipe that I though was lost forever.  So the brisket point was destined to become pastrami for Meat Week.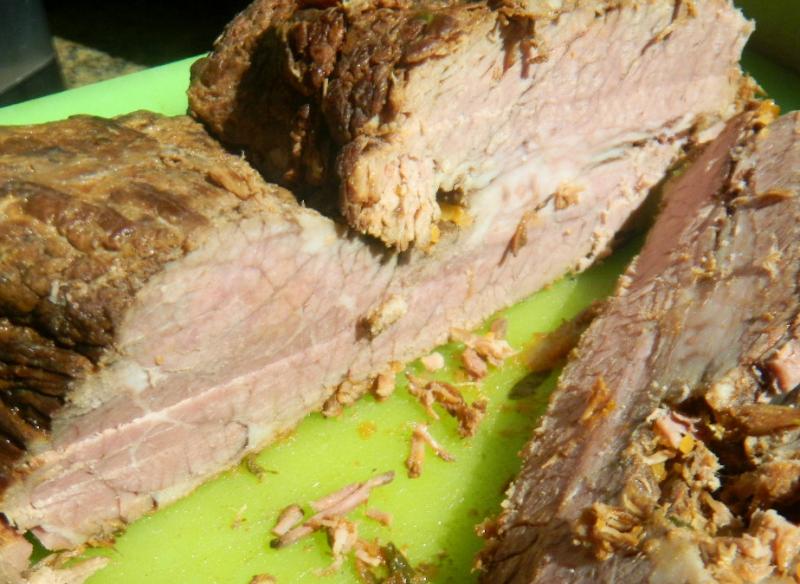 Aunt Beve's Hot & Sweet Brisket.
We started the cure on Labor Day and deemed it finished yesterday morning- a full 4 day dry cure.  I get better results using a dry rub cure than brine when curing a brisket point.  Flats and whole briskets do better with a brine to cure that thicker meat well.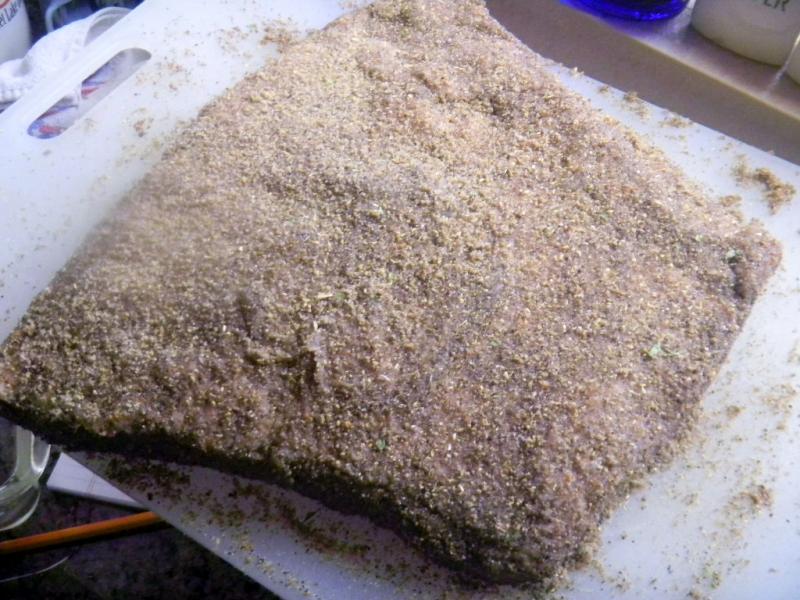 First pastrami dry cure on Monday .......and the 2nd non salt dry rub below right before going in the smoker on Friday.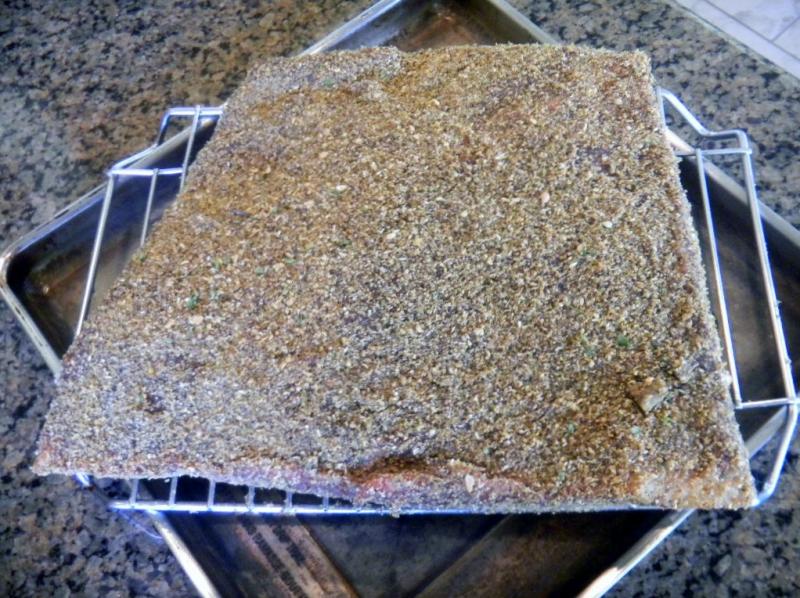 The point has more fat than the flat and it is better suited for curing and smoking too.   You can dry cure flats but it will take 5 days instead of 4 to cure properly.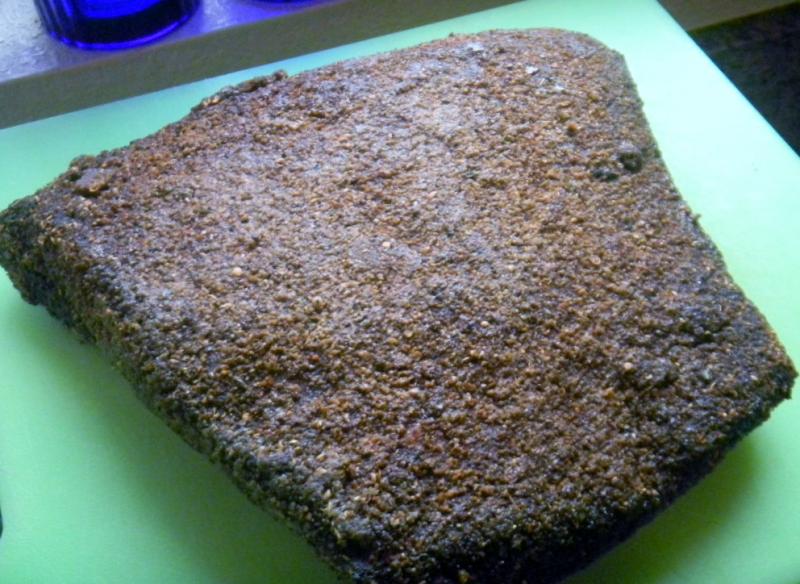 After washing off the cure and soaking the cured brisket it cold water for an hour and half changing the water every half an hour to reduce the salt used in the cure,  we heavily applied the non salt, dry rub  and let the cured beef air dry uncovered in the fridge for 6 hours.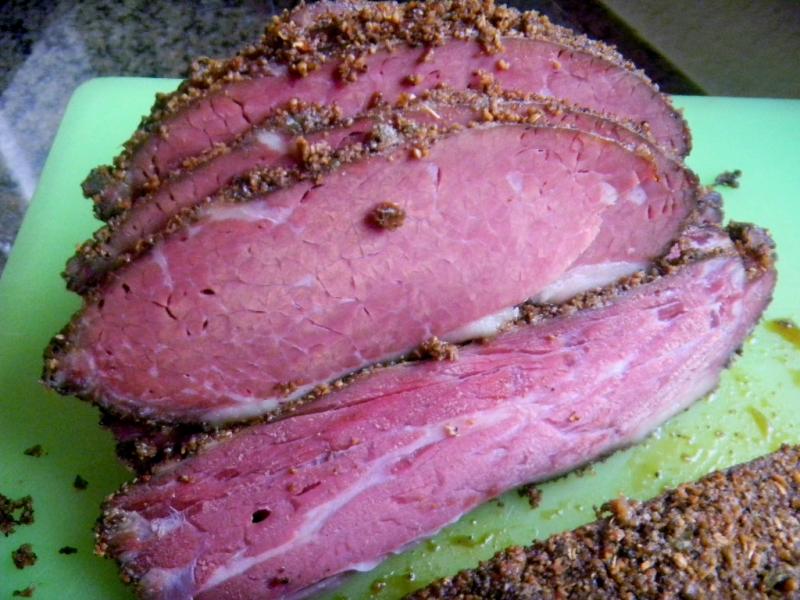 Then it was ready for the smoker, a full 8 hours at 225 - 250 F where the smoke was applied for the first 4 hours only.  It took all day, but, by midnight, the pastrami registered 160 F on the inside and was finally done.   After refrigerating overnight the pastrami sliced as thinly as anyone would want, both tender and delicious.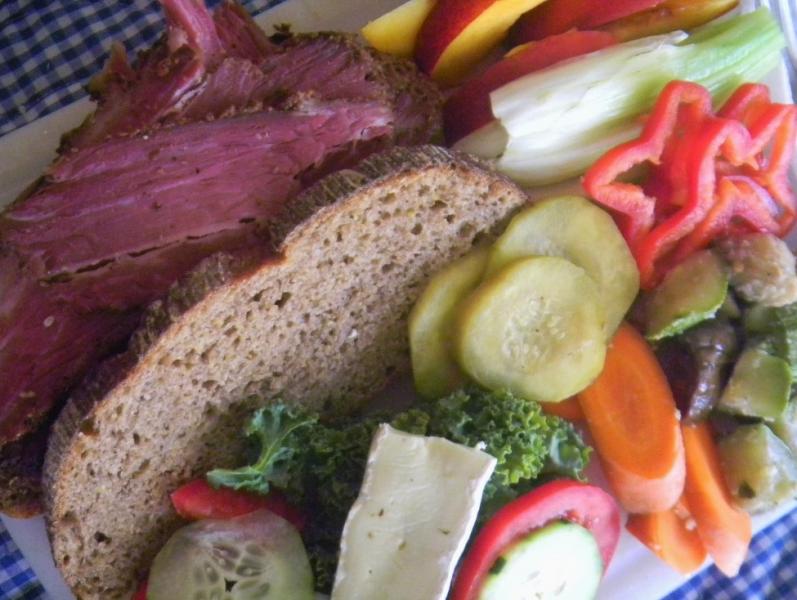 Home made pastrami is a rare treat since we usually smoke brisket without curing it for pastrami.  This capped off a perfect Meat Week and now you know why my apprentice made that fine Tzitzel on Friday …Pastrami without a decent deli rye just isn't allowed around here.   Guess I will have to have a pastrami sandwich for lunch just to make sure both Tzitzel and Pastrami are as good as they taste separately.  But, then there is breakfast that is even better......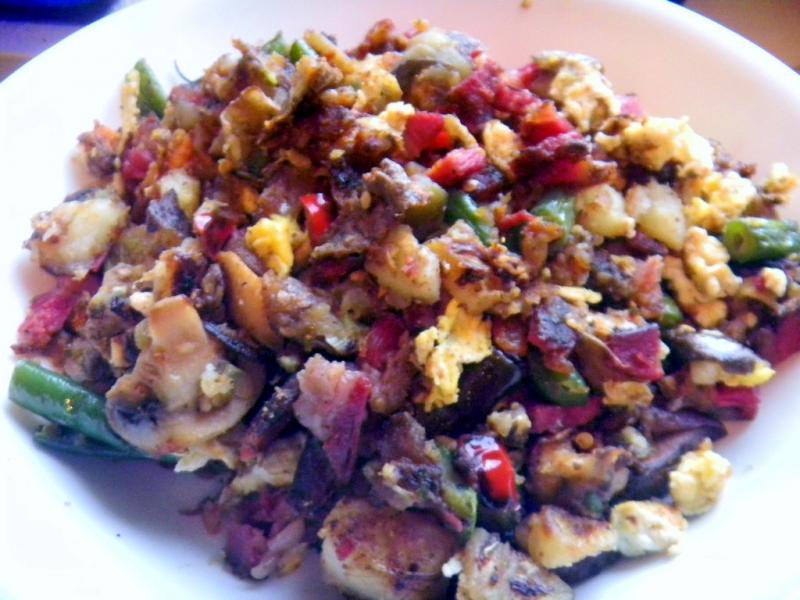 Some folks will say Brownman has gone nuts wasting good pastrami this way but my favorite way to eat pastrami by far, even better than in the middle of rye bread, is to make a Breakfast Pastrami Hash.  This one had, besides pastrami, sauteed yellow,green onions and mushrooms,  grilled corn, Mexican grey squash, red pepper and eggplant, steamed fresh; green beans and broccoli, roasted; carrot, red, white and sweet potato with a fried egg.  If you haven't made home made breakfast pastrami hash you need too - as soon as possible:-)