September 6, 2013 - 2:46pm
For those who wanted "Aunt Beverly's Sweet and Hot Brisket'
Ingredients
5 pound brisket flat
6 cloves of garlic, minced
2 C beef stock (unsalted or low salt)
2 C red wine
3 large onions, sliced 1/2" thick
1 celery rib and 1 carrot sliced 1/2" thick
4 T canola oil
1 tsp each sea salt and fresh ground black pepper
1 tsp each onion powder and garlic powder
3 T of tomato paste
1 cup ketchup
1/2 cup Vietnamese garlic chili sauce –more it you like it hot.
1/2 cup brown sugar
1 tsp each dried thyme and rosemary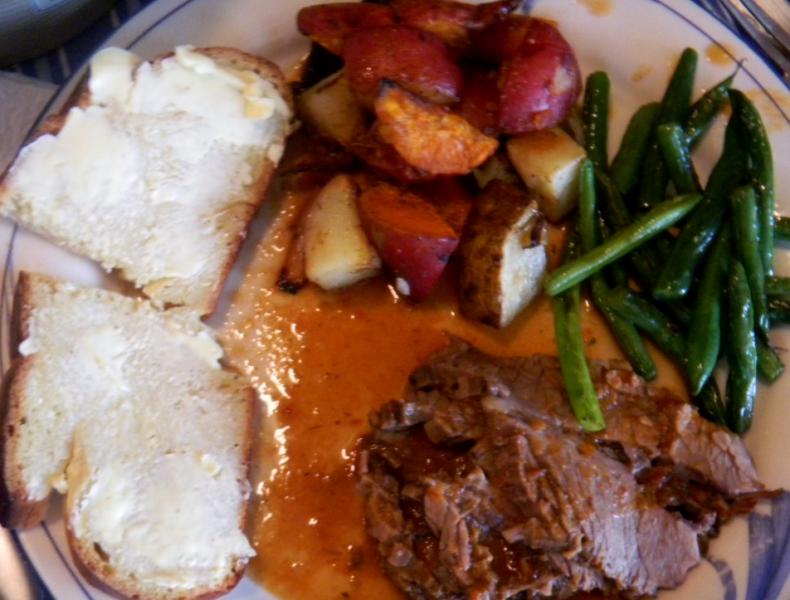 Directions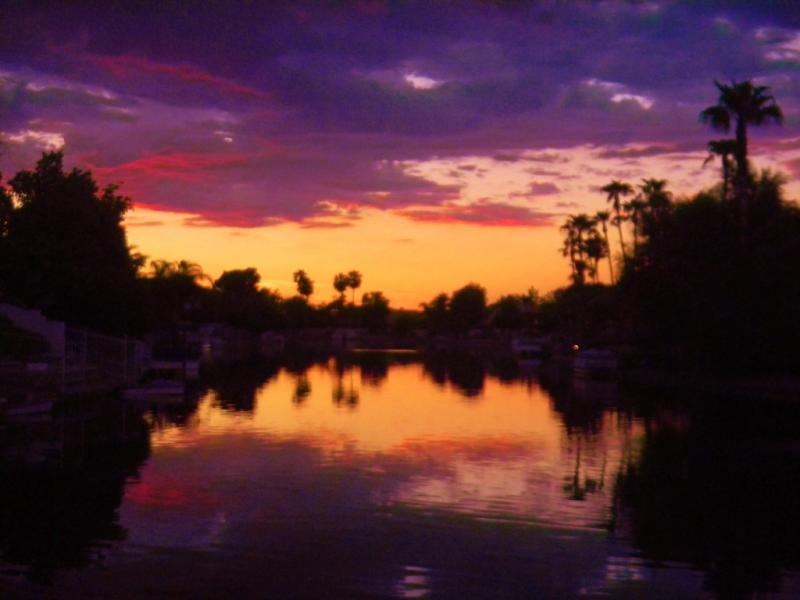 Preheat oven to 235 F and trim all but 1/4 of fat off the top of the brisket.
Put 2 T of canola oil, 3 cloves of minced garlic, the dried thyme and rosemary in a mortar and pestle can crush all into a thick paste. 
Dry rub the brisket with onion powder, garlic powder, salt and pepper and place it in a large cast iron, enameled, Dutch oven with 2 T of canola oil and brown well on all sides on the stove top.   Remove the brisket from the pot and coat with the herb garlic rub on all sides.
Put the veggies in the pot to soften and brown them.  Add the rest of the minced garlic and tomato paste and brown the paste.  Add the wine and sauté until 1/3rd reduced.  Add the brown sugar, garlic chili sauce, ketchup and the  beef stock to the DO to come up 2 inches up the sides.  Nestle the brisket in pot.  It should be submerged all the way but the fat top of it.
Bring the pot to the boil, cover and place in the oven for 1 hour basting the top every half hour.  Flip the meat over and bake for another hour continuing to baste every half hour.  After another hour flip the brisket again and check with fork for doneness.  It should be tender but no falling apart.  If not done continue to bake, 3 hours total in the oven and it should be tender.
Remove the brisket and tent with foil.  Mash the veggies in the sauce with a potato masher or use a hand processor.  Reduce the sauce by 20%.  De-fat the sauce with a gravy separator and strain through a sieve forcing though all the liquid with a spoon. .  If the sauce isn't thick enough for you, return to a pot, add some butter mashed together with flour to the mix to thicken it up.
When meat is cool wrap in plastic and refrigerate overnight.  Cool the sauce and refrigerate it too.  Slice the brisket against the grain in 1/4 "slices when very cold, place in a baking dish and sauce it.  Cover with lid or foil and re-heat in the oven at 250 F.  Serve heated sauce on the side.
Weoast oil coated chopped 1"square veggies with salt pepper, garlic and onion powder with some smoked paprika in a 400 F oven until browned about 45 minutes.  Veggies include, red and white potatoes, sweet potatoes, cut in half mushrooms, summer squash, eggplant and onions.  I make the veggies the day before too and re-heat them with the brisket and sauce in the oven at the same time.
Serve with a nice salad, pan sautéed green beans and challah with butter.