September 4, 2013 - 4:53pm
Happy Rosh Hashanah – A Holiday Challah
We were going to make a multi-grain challah but, at the last minute, decided to do a more typical one.  It is white bread with saffron, honey, sugar, egg and oil.  Pretty standard except the honey sugar egg and oil are a little less than the standard traditional challah - if there is such a thing.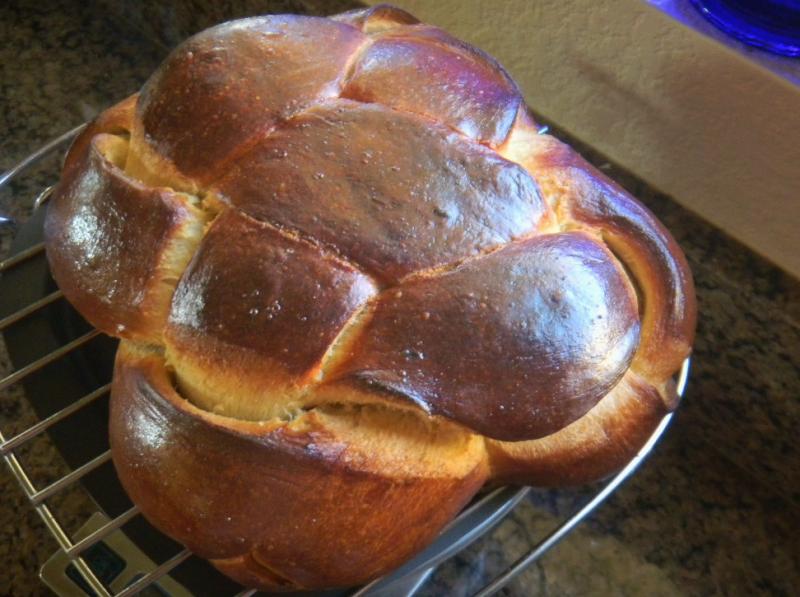 The unusual thing about this challah is it is a mixed up levain of YW, SD and poolish  Why do one when you do all three at once for the Holidays?  This levain was (2) 5 hour builds and then a 1 hour one before being retarded overnight in the fridge for 12 hours.
When it all came together the next morning we did 12 minutes of slap and folds and 2 sets of S&F's before a 1 1.2 hour counter top bulk ferment.  We shaped a Franz Joesph roll, a small 4 strand braid roll where the ends were rotated around to kind of make an octopus looking thing. Then we did a big 6 strand challah that was supposed to be round but ended up kind of square of some reason that escapes my apprentice completely.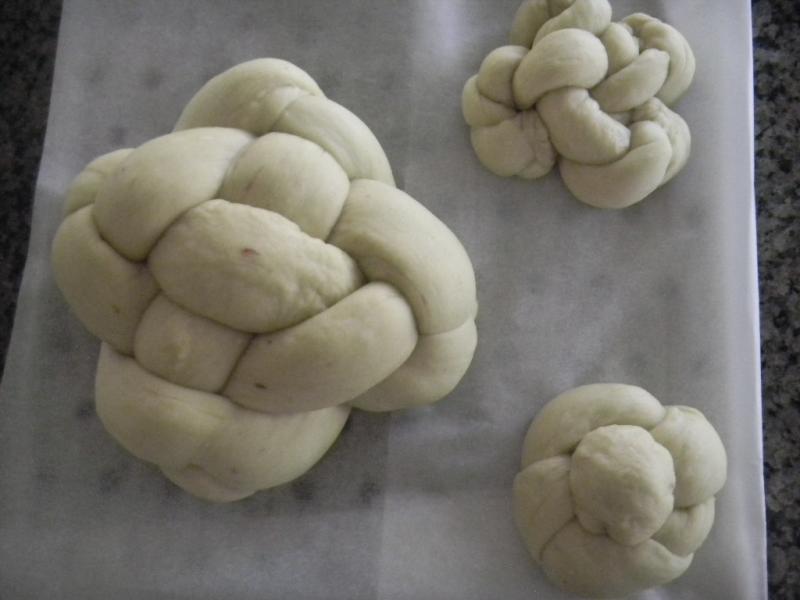 A good 2 ¾ hour final proof and the bread was egg washed and tossed in to the mini oven without much steam other than a ¼ C of water thrown in tot bottom.  We did 5 minutes at 400, and 5 at 375 F then rotated the lot and turned the oven to 5 minutes of convection at 375F.   Then we baked n additional 20 minutes at 350 F convection when the large challah was done at 195 F - 35 minutes total.  The small rolls were done in 20 minutes.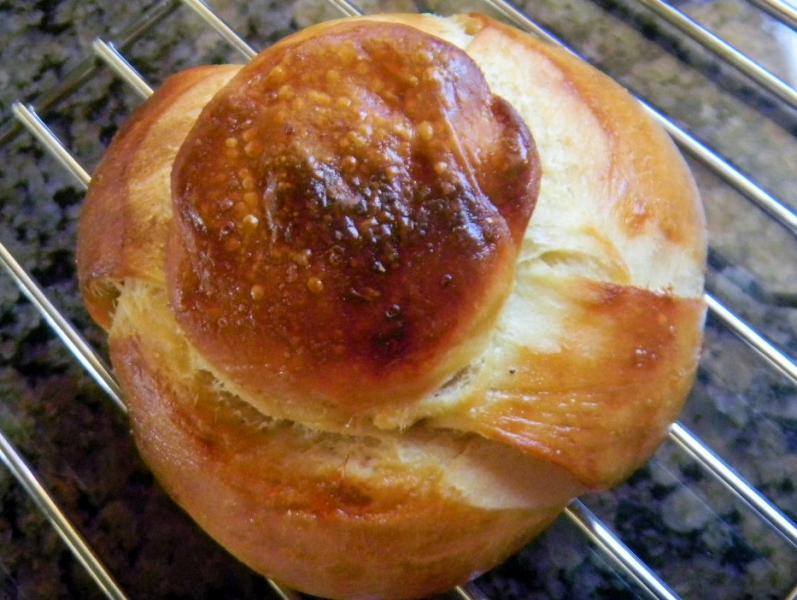 The small rolls didn't brown as much but were nicely golden, shiny and blistered and the large challah was dark brown shiny and blistered.  All puffed themselves up well in the mini's heat.   My daughter came home in the middle of the bake and said they smelled grand and wanted to eat one of the rolls but my apprentice defending them.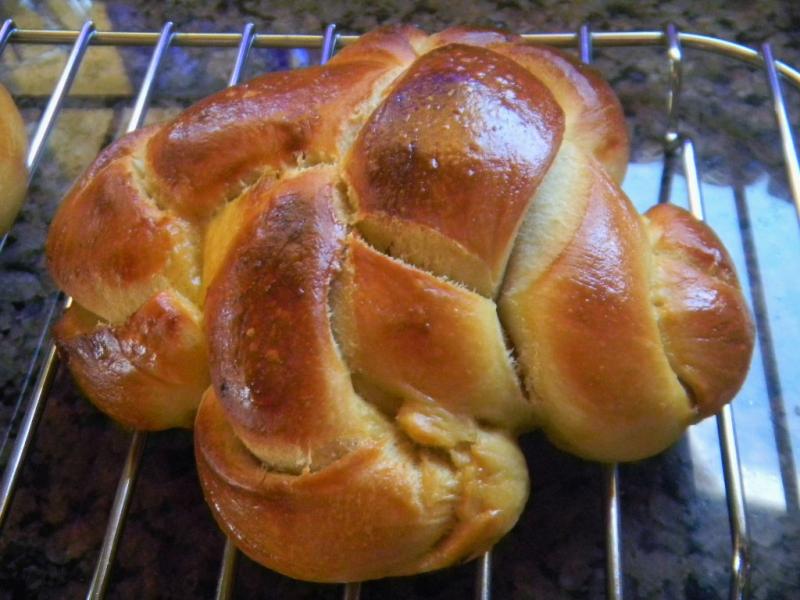 The bread should go well with tonight's brisket dinner based on Aunt Beve's recipe the is sweet and hot just kike she was in life,   Beverly passed away last year and we miss her way more than we can convey.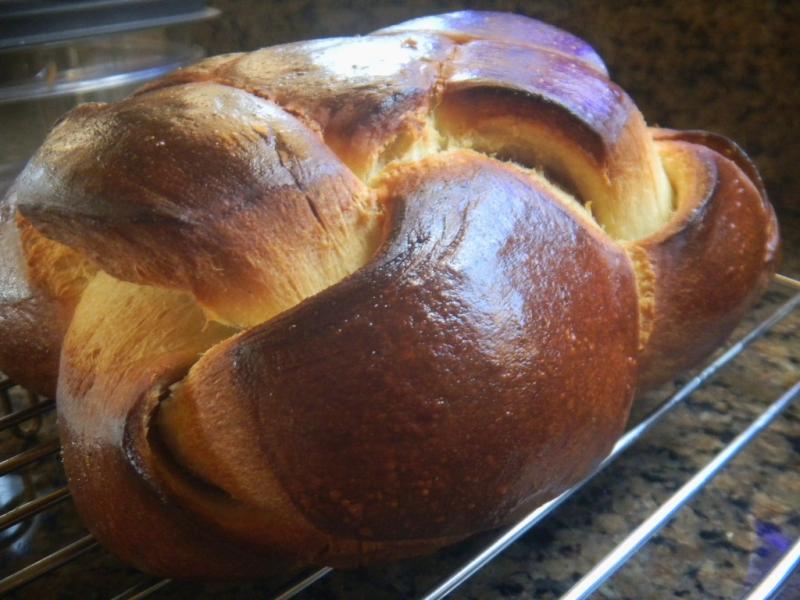 There is no question that this n=brad needed to proof another hour at least.   But, dinner nneeded a challah so it was baked off.  It wasn't horrible at all.  The crust was just terrific and the taste was wonderful but..... my daughter said 'this bread is dense' and she was right.  Instead of proofing to 85% it needed to go to 150%.  Ah...next time....when we have more time.  The dinner was great, The brisket was some of the very best - fork tender, jjuicy and flavorful - my daughter could not get enough of it.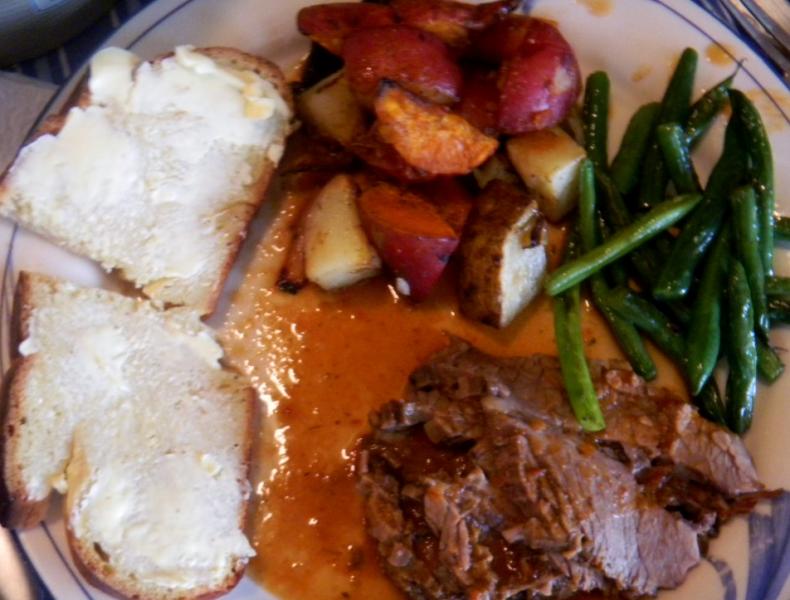 And New Year's breakfast of French toast, a sausage, berries and a sliced peach.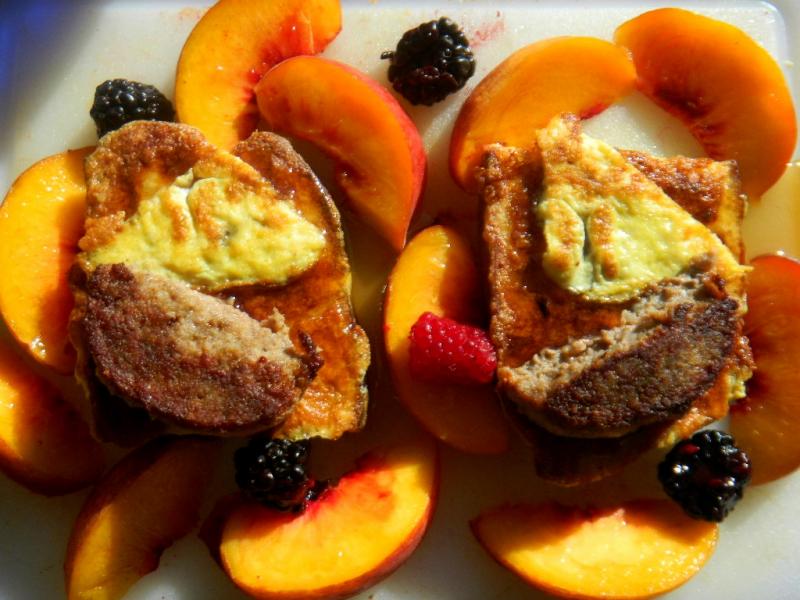 The gravy from the braise  was so tasty with the Sambal garlic,  chili sauce in the heat background.  The brown sugar and tomato paste made for the sweet.  Sweet and hot just like Aunt Beve and just as tender  as she was.  No one except her brother could ever be as gracious.  This character trait runs intthe family through her children. .  She always made the best brisket.... that wasn't smoked.  Then the sunset made for a the perfect start for the New Year.
With a nice salad and the background of roasted veggie made up of eggplant, summer squash, mushrooms, yams, red and russet potato, onion and carrot with a splash of sweet and pan sauteed green beens and spicy gravy, the meal was simple and simply satisfying,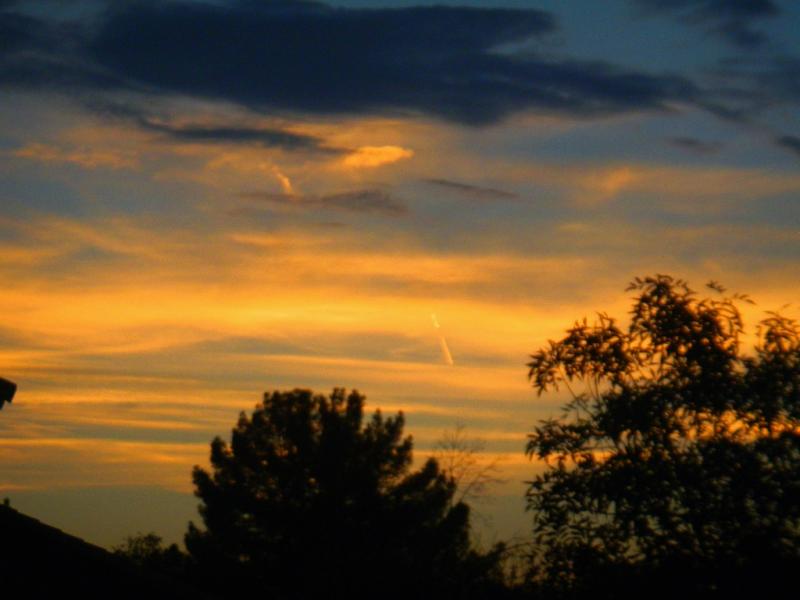 The best in life to each of you for the New Year!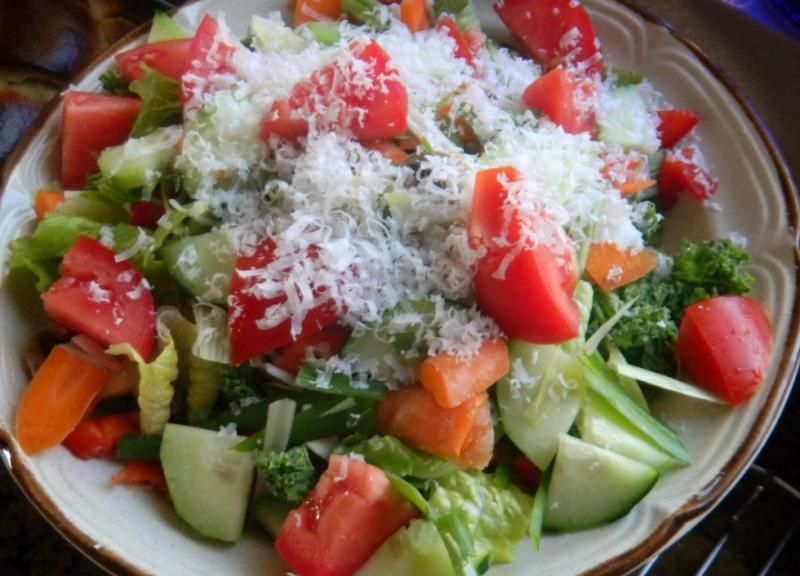 Formula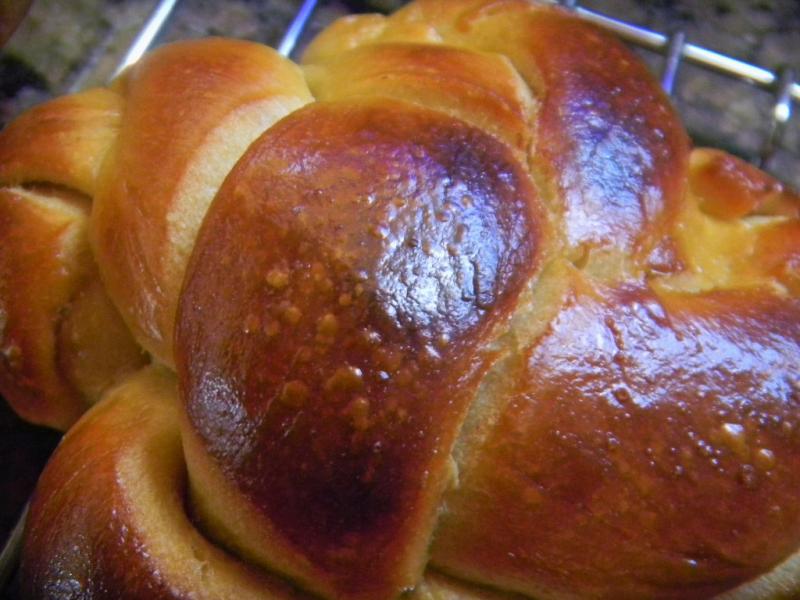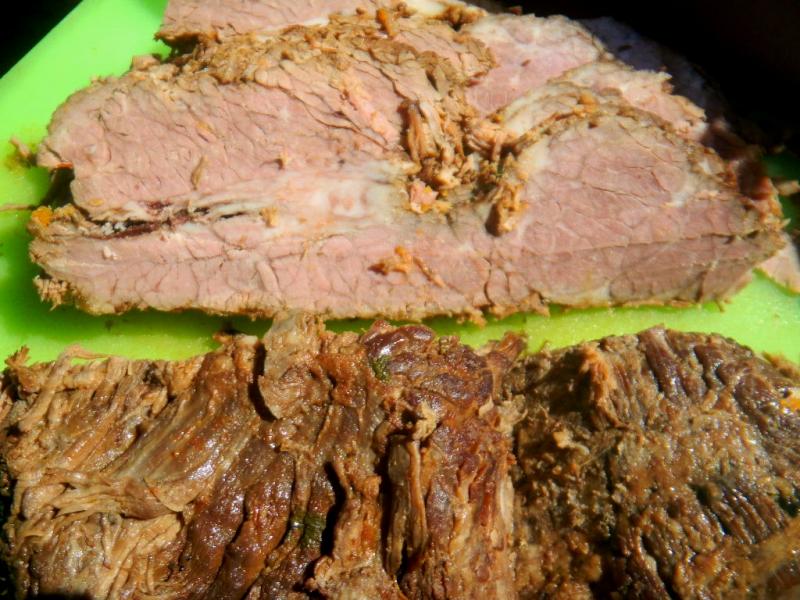 | | | | | | |
| --- | --- | --- | --- | --- | --- |
| Pinch of ADY plus | Build 1 | Build 2 | Build 3 | Total | % |
| Multigrain SD Starter | 5 |   |   | 5 | 0.86% |
| AP | 30 | 25 | 55 | 110 | 18.88% |
| Yeast Water | 30 | 25 | 35 | 90 | 15.45% |
| Total | 65 | 25 | 90 | 205 | 19.74% |
|   |   |   |   |   |   |
| Multigrain SD Levain |   | % |   |   |   |
| Flour | 113 | 19.31% |   |   |   |
| Water | 93 | 15.88% |   |   |   |
| Hydration | 82.22% |   |   |   |   |
|   |   |   |   |   |   |
| Levain % of Total | 205 | 24.43% |   |   |   |
|   |   |   |   |   |   |
| Dough Flour |   | % |   |   |   |
| AP | 470 | 80.69% |   |   |   |
| Dough Flour | 470 | 80.69% |   |   |   |
|   |   |   |   |   |   |
| Salt | 10 | 1.72% |   |   |   |
| Water | 164 | 28.15% |   |   |   |
| Dough Hydration | 34.89% |   |   |   |   |
|   |   |   |   |   |   |
| Total Flour | 583 | 100.00% |   |   |   |
| Water 167, Yeast Water 90 | 257 | 44.03% |   |   |   |
| T. Dough Hydration | 44.03% |   |   |   |   |
| % Whole Grain Flour | 0.43% |   |   |   |   |
|   |   |   |   |   |   |
| Hydration w/ Adds | 61.48% |   |   |   |   |
| Total Weight | 1,084 |   |   |   |   |
|   |   |   |   |   |   |
| Add - Ins |   | % |   |   |   |
| Honey | 80 | 13.73% |   |   |   |
| Sugar | 20 | 3.43% |   |   |   |
| Veg oil | 47 | 8.07% |   |   |   |
| Egg | 88 | 15.11% |   |   |   |
| Total | 235 | 40.34% |   |   |   |