September 2, 2013 - 2:22pm
First Attempt Kaiser Rolls (& a question about barley malt syrup)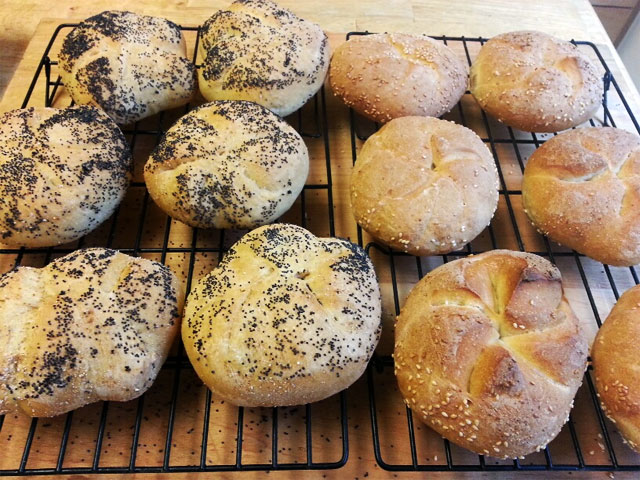 The poppy-seed rolls were hand folded and proofed upside down.
The sesame-seed rolls were stamped using a "kaiser roll" stamp.
Both sets of rolls were dusted in rye flour during shaping.
The recipe called for "barley malt syrup" and I made a special trip to Whole Foods just to buy a jar of barley malt syrup. When I opened it to use in the recipe--hey, this looks and smells like molasses! So what is the difference between barley malt and molasses? My guess is that in the olden days bakers used whatever they had available, some had barley malt while others had molasses, but it just seems to me that these ingredients can be interchanged.
Is there a significant difference between barley malt syrup and molasses?
I also baked an apple strudel for the Rosh Hashanah holiday: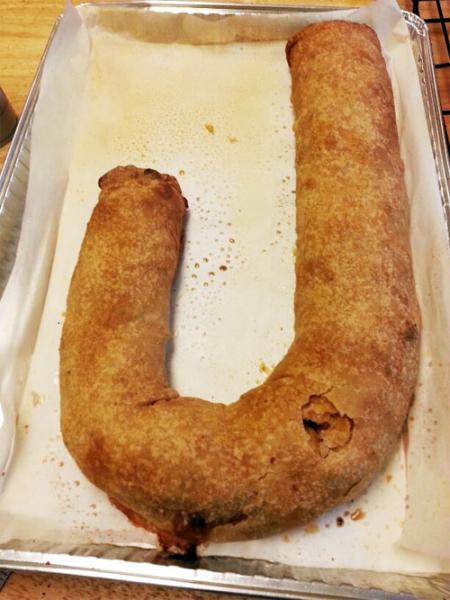 The "J" shape has no special significance--the roll was just too long for the the tray! Before serving, it will be dusted with a layer of confectioners!