Rehydrated frozen starter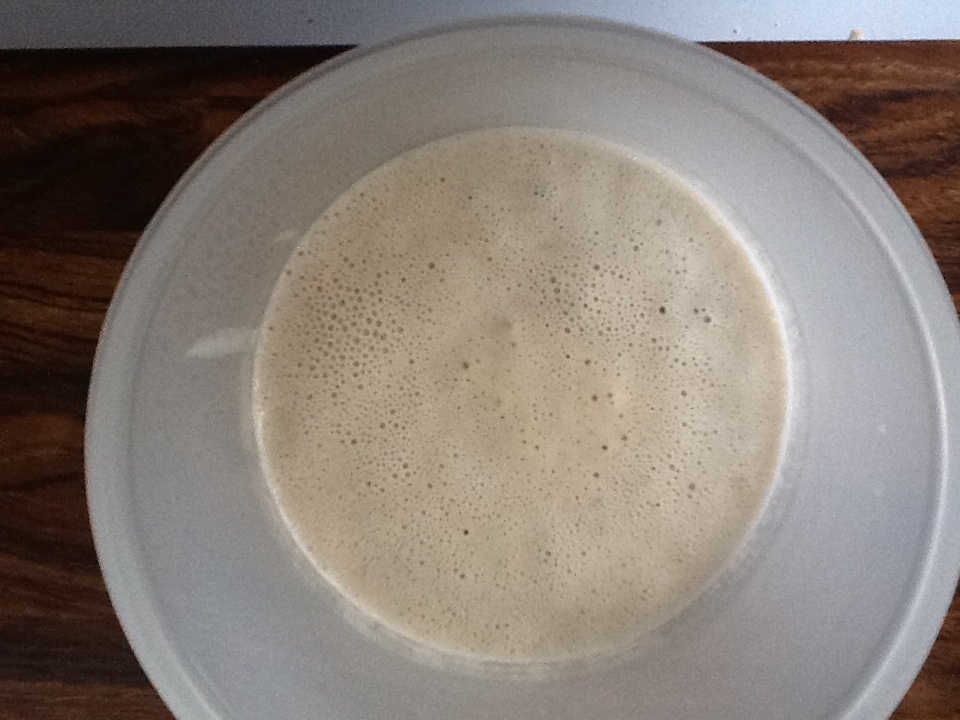 Hi 
I wonder if someone could tell me if this is normal or not.
Just  after the new year I started making my own starter but in April I was due to go on a course which meant I would be washy from home for a while so I dried some in my oven and froze it.  The rest I left in a pot in the fridge and asked hubby to feed it once a week which he apparently did for a few weeks but then he got bored or forgot.
When I got back  the refrigerated starter had a grey yukey liquid on the surface, smelt like a brewery and looked pretty bad so I threw it out.  
I didn't hold much home for the frozen starter because I had dried it in a slightly warm oven and had no way of telling whether I had killed the yeast or not so the day before yesterday I mixed flour and water with the intention of starting again but just for the fun of it I weighed a packet of the frozen starter and rehydrated it with an equal volume of water.  
When I got up this morning the container was full of quite big bubbles so I thought why not and I mixed the two starters together and gave then a feed of 70g flour 70g warm water and after mixing its all in I left them on the side. That was around an hour or so ago and I am shocked to find its more than doubled in size and bubbling like a witches brew see photo.
I would have thought it needed a couple of feeds at least before it started to work again so is this normal or do I have something weird going on?
all the best Gene