August 19, 2013 - 12:37am
Tartine Country, and 80% rye with soaker
So, Tartine Country bread it is. I chose to try the much revered country recipe before venturing into more complex breads in Tartine book. Generally, I followed Chad's instructions to the letter, including the shaping method depicted in his book.  The recipe yielded good sourdough bread, with moist interior, crackled crust, and smooth eating qualities with no acidic notes whatsoever. It is a really good bread, especially for those who have just ventured into making their own sourdough breads at home. I loved it, and loved the subtle creaminess of its crumb, and the lovely carmalized tones of the crust.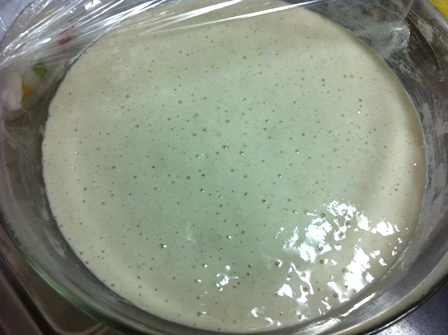 To balance things out, and to further try the performance of my newly sourced French whole non organic Rye flour, I baked a recipe from Hamelman's book Bread: 80% Rye sourdough with a rye flour soaker. This time, I skipped the yeast altogether and added 1 hour to the bulk ferment which added up to 2 hour total bulk fermentation.  This was the first time I used a recipe that calls for a scald, I was surprised by the moistness it lends to the crumb even after 48 hours of cooling. The flavor after 36 hours was mildly acidic, and the crumb was still moist. The bread was good, period. I'll wait for a total of 72 hours to judge the bread flavor as it evolves, but I'm not anticipating a surprise.
What I'll be doing from now on, I think, is to mill my organic rye flour or purchase dove farm's whole rye flour and use it in the sour. The rest of the dough's rye would be from the non-organic rye flour.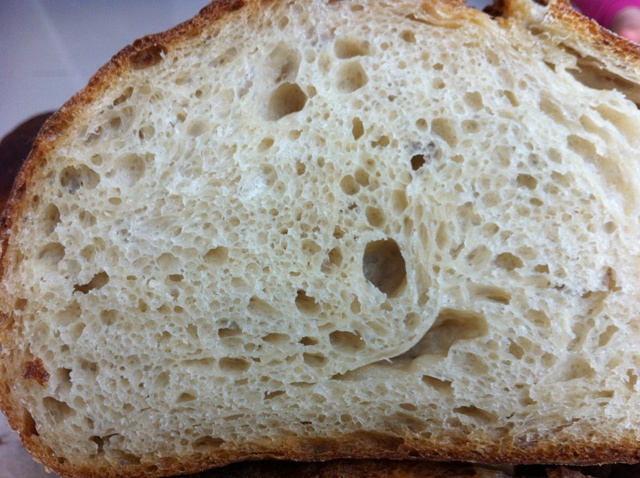 -Khalid