We 3 gmas baked English Muffins!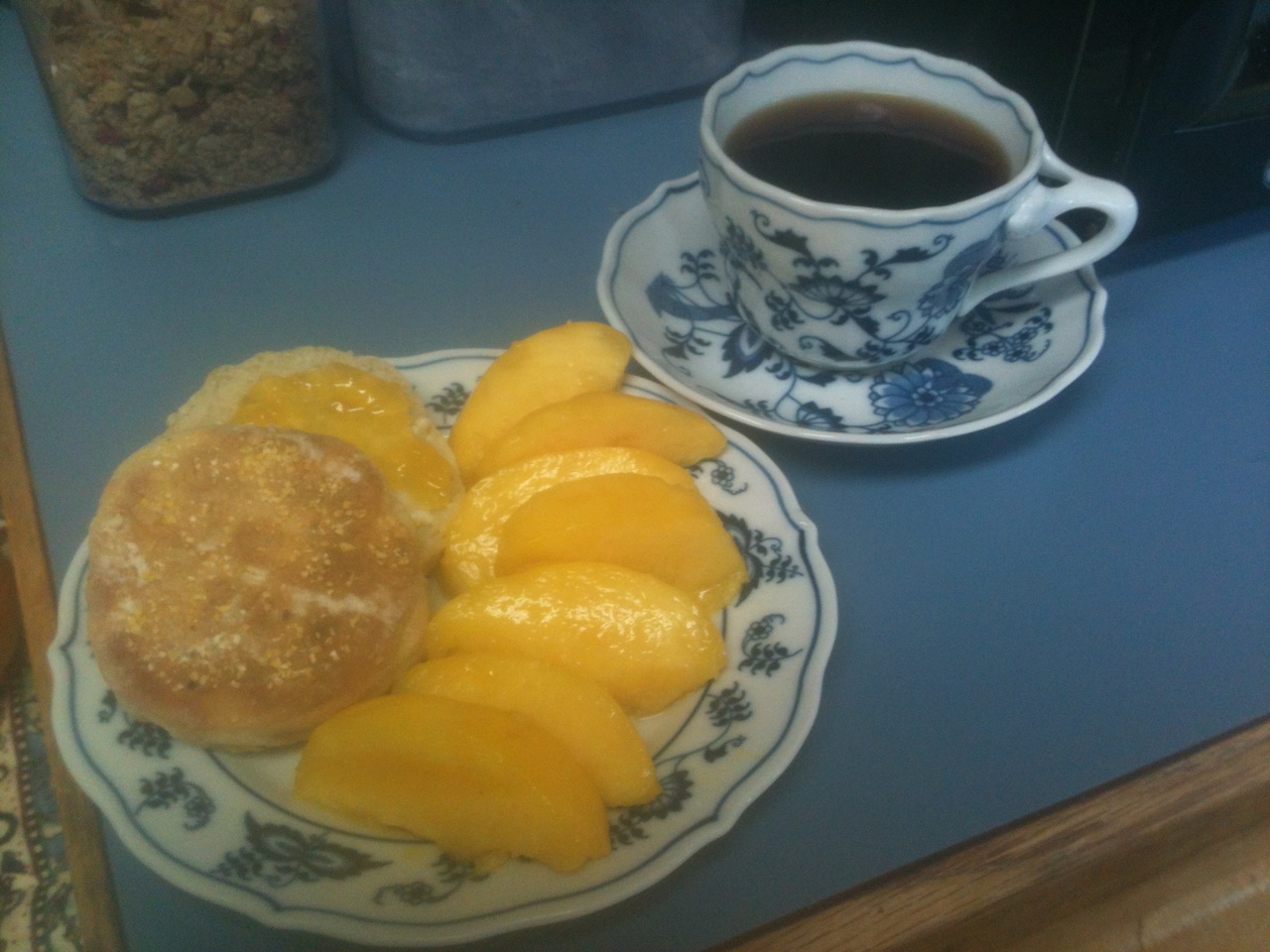 The pantries and freezers were out of English Muffins. Hard to believe, I know... with Sourdoughs to feed and Yeast Waters to grow, but it happened, we restocked this week. Sourdough EM, Barb and Helen used KA's recipe, I used Wild Yeast's.
The lead-in is Barb's picture. Closer...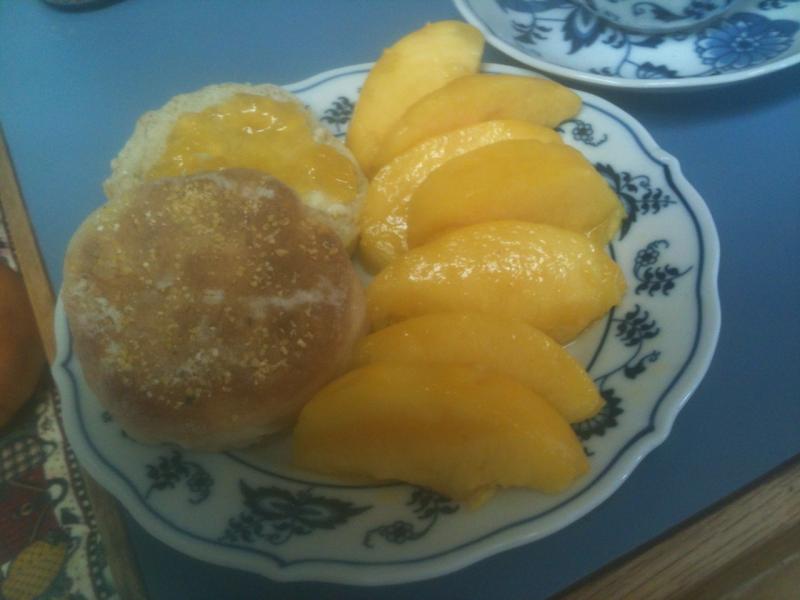 Great looking muffins and nice fresh peaches... Nice!
Here is how you do it!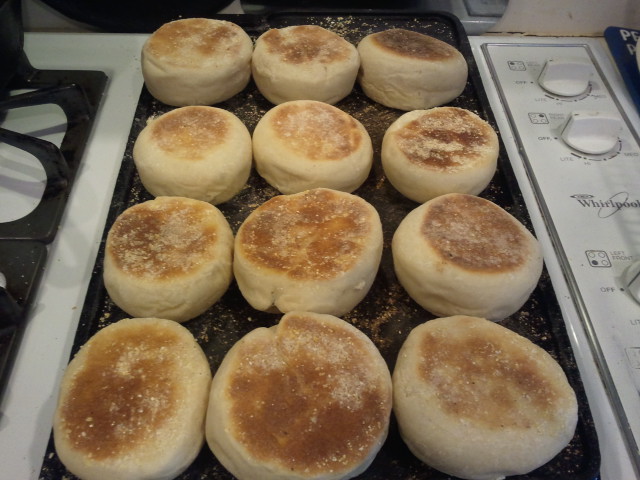 These are Helen's muffins grilling on the cast iron grill on the stove top... if you have never made English Muffins, it is as easy as this! I always try to do things just like Helen does, or Barb... being child 6 of 7 has really honed my "follower" skills. LOL
Here are my muffins... hiding to cool, so that they can be frozen and taken out to thaw as needed.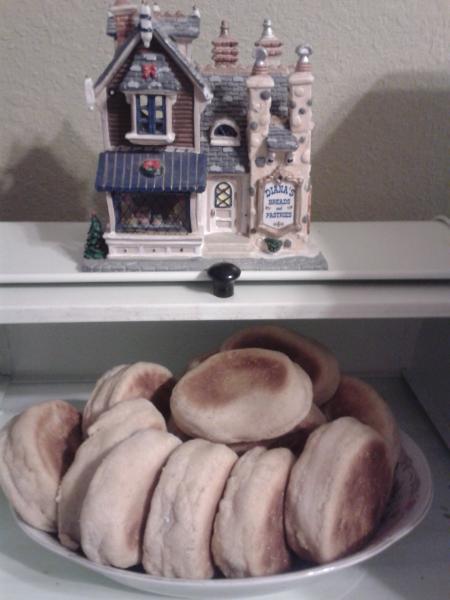 And there you have it... all restocked and ready for a great week (at least) of muffin madness! Next bake is "sourdough something" ... can't wait to see how we spin this one!
Happy Baking,
Barbra, Diane and Helen