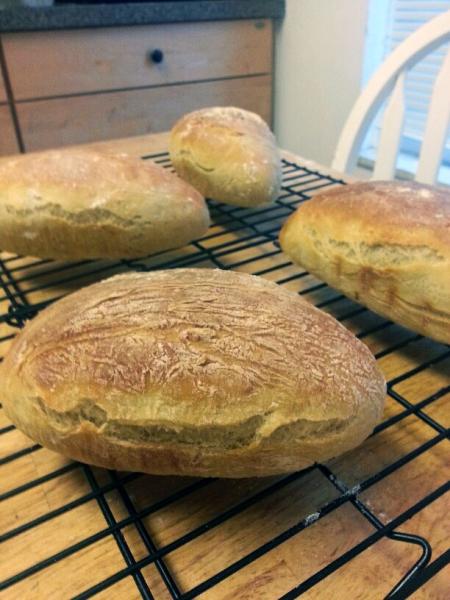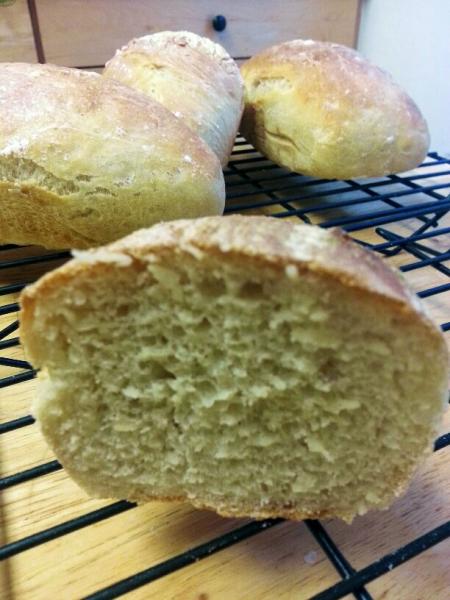 I got my Assistent back from the repair center and tried Ciabatta for the first time, using the levain recipe from Fundamentals of Classic Bread Baking.
The dough was very wet and I put the loaves in bread pans instead of just letting them spread out.
I think I might have been too impatient in the final proof because the crumb is not open. There were two ferments of 1 hour and a 30-minute proof (as well as 16-hour pre-ferment)
Any suggestions on how to achieve that beautiful open crumb? Should I not have used the bread pans (aluminum foil pans) and baked them directly on the stone? Too impatient and should have let proof longer?
There are no complaints about the taste because two loaves are already GONE and did not even cool down.