We 3 gmas baked with Margarita!
That is Barb's daughter-in-law, not the drink...although.... 
We baked Filipino Ensaymada... a great bun thingy with melted butter, sugar and shredded cheddar on top. 
Barb's cooling rack picture leads the intro... and below are Helen's and my finished products... and when I say finished I mean GONE!!!
These are (were) so good... but then how could they not be??!!
First are Helen's....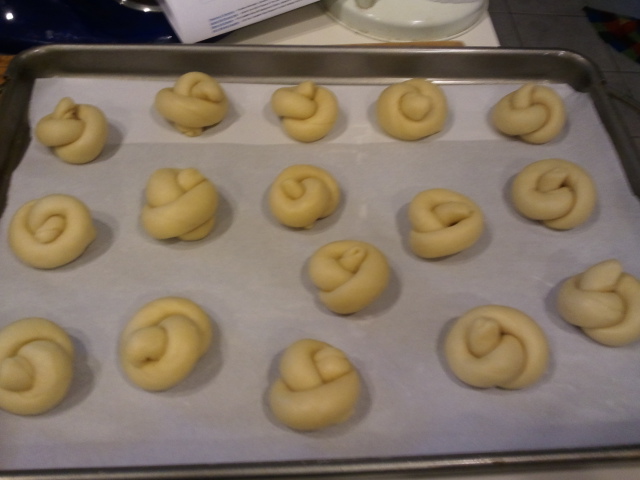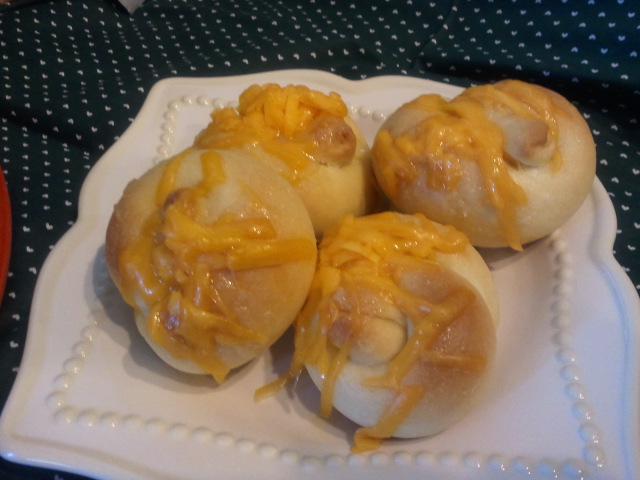 And now Mine...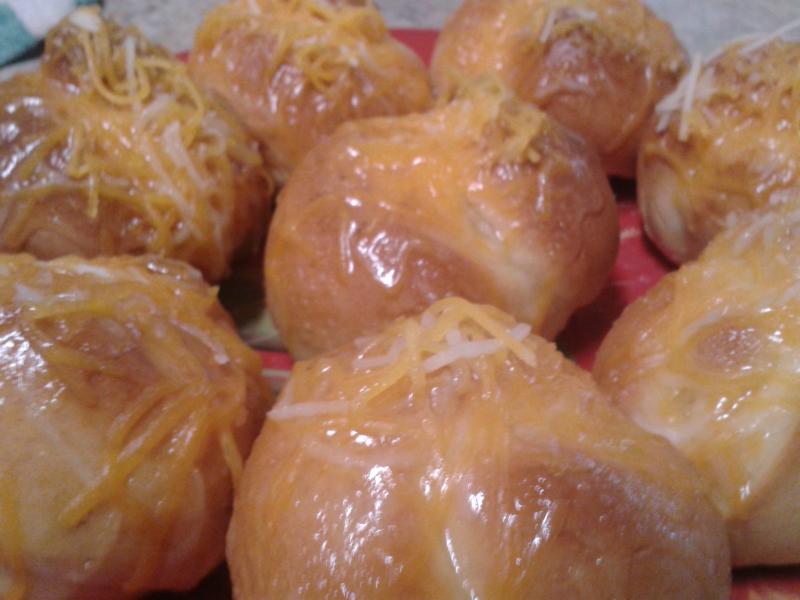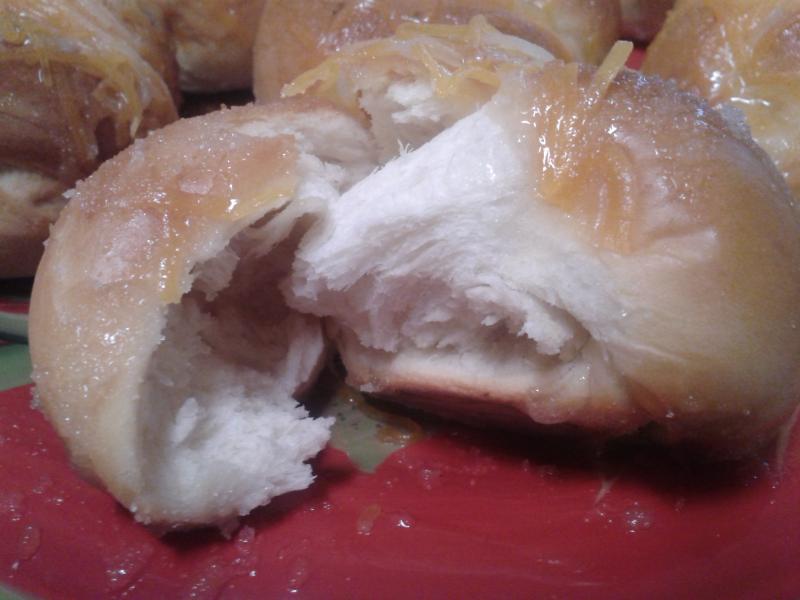 Very good... light, but almost chewy crumb... very tasty... and addictive.
We had a Filipino Chicken Adobo with these rolls... Lucy didn't show up so all went well.... Great bake... was fun for Barb to add in the kids and grandkids... Good times!!!
Happy Baking, 
Diane, Helen, Barbra and Margarita.