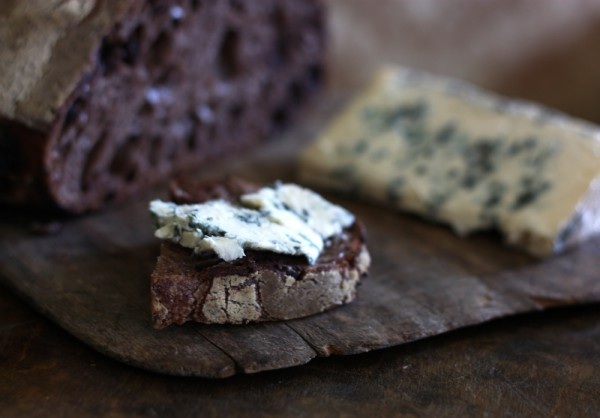 I found this recipe on a Swedish bakers website and even though I cannot make this bread, I thought I would share because it seems as though it would be fantastic. Please try and let me know how it went. I wish I could do it.p
Day 1, poolish
250 g water
250 g all purpose flour
2 g fresh yeast
Mix these together, cover and leave overnight At room temperature. Allow to double in size and sinking in the middle is a clear indication the poolish is ready.
Final dough
500 g water
700 g all purpose flour
150 g rye flour (wholemeal or sifted)
25 g cocoa
10 g fresh yeast
28 g salt
150 g chopped dark chocolate
Mix all ingredients except salt and chocolate for 10 min in mixer. Add the salt and mix for another 5 min. Add the chopped chocolate and then mix for 2-4 min.
Allow the dough to rest for 120 min and do one stretch and fold after 60 min. Divide the dough into 4 equal parts and form into desired shape and allow to ferment in the fridge overnight.
Preheat oven to 275° and add water for steam. Reduce to 225° and bake for 30–35 minuter or to a temperature of 98 degrees. Open oven a couple of times at the end of baking to improve and thicken crust.
Serve with St Agur cheese after cooling.
This is a recipe from Sara Wennerström from a bakery in the western part of Sweden. 
Happy baking
Andy