Baguette making: first attempt
After some very rewarding attempts at baking a poolish-based grain-loaded Swedish Rye Bread, a biga-based caraway-seasoned Schwarzbrot and a Tangzhong-based Fluffy Milk Bread, I decided to be really bold :-) and try my hand at some simple baguettes!!!
To make it easier on this overly enthusiastic neophyte, I decided to try my hands, literally, at JMonkey's adaptation of Hamelman's Poolish Baguettes.
No bread machine this time around! Not even in its dough cycle!
The whole process, although time-consuming (almost 5 hours from the initial mixing of the final dough to the end of the baking of the baguettes), was easy enough and everything went smoothly from start to finish.
The only problems I encountered were related to my natural shortcomings at (1) kneading the dough, (2) s&f-ing it, (3) dividing and pre-shaping it, (4) shaping the baguettes and (5) baking with steam. There is a whole lot to be learned and mastered about these phases of the process!!!
Surprisingly enough, my first ever scoring of loaves yielded very nice results, even though I used a regular kitchen knife with a very sharp 3" blade.
The baguettes came out very nice looking and very good tasting. However, neither the crust was as crisp as I had expected nor the crumb was as open I had hoped for.
One factor might have been a not-high-enough oven temperature; another, my lack of experience in baking with steam. The rising obtained after shaping the baguettes and/or the oven spring verified while baking, might`ve been insufficient given that the final shape of the baguettes was more hemicylindrical than should have been (the bottom was flatter than should`ve been).
By the way, the baguettes were all baked on the back of an aluminum tray (sorry, no stones available!) in a conventional oven preheated to 460 oF (or at least that`s what I thought). Steam was provided by boiling water in a tray placed at the base of the oven and by some room temp water sprayed on the side walls at the start of the baking process and also after 5, 10 and 15 minutes.
Well, let`s cut to the chase and have a look at some pictures.
The crust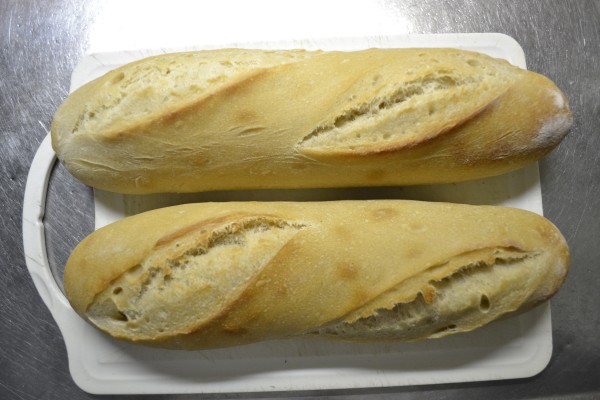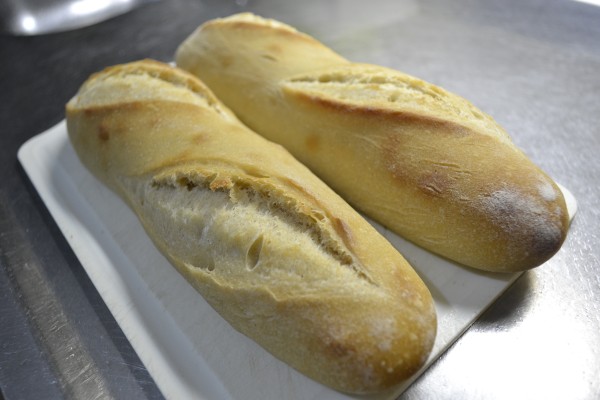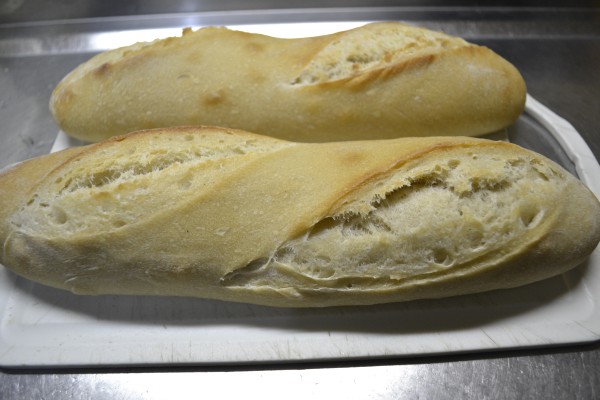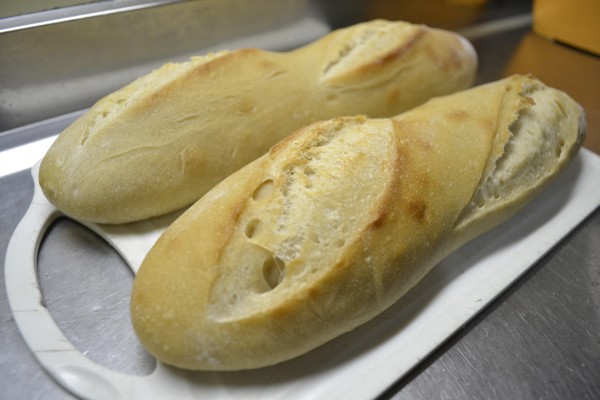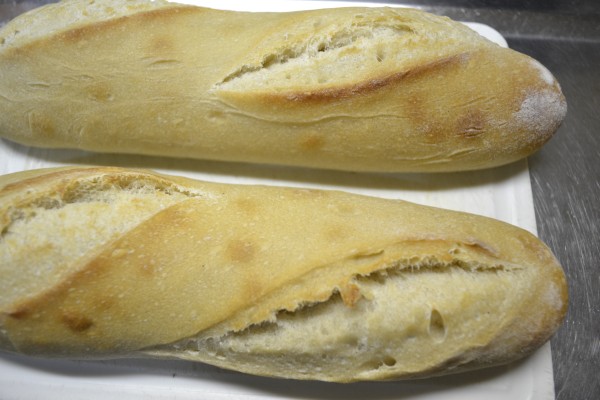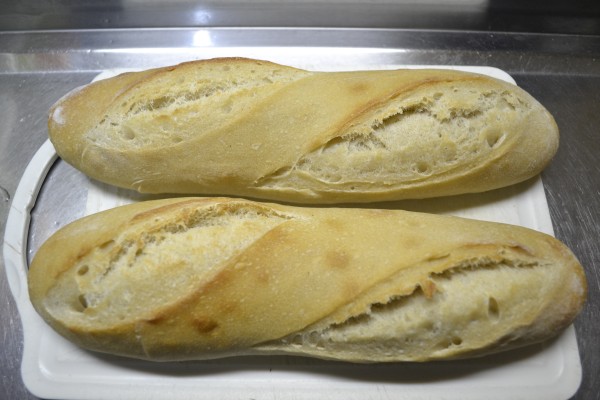 The crumb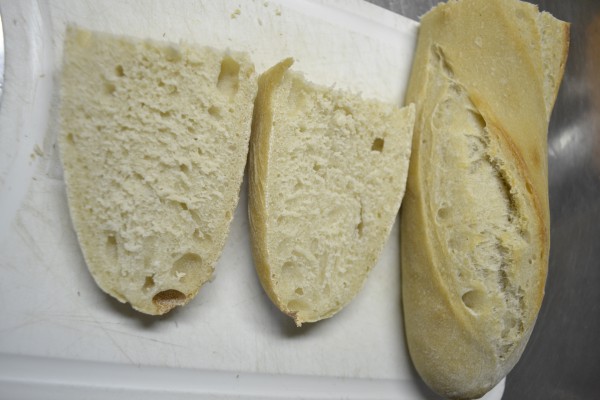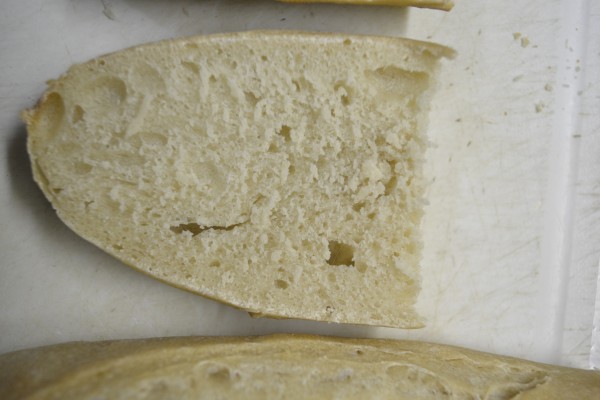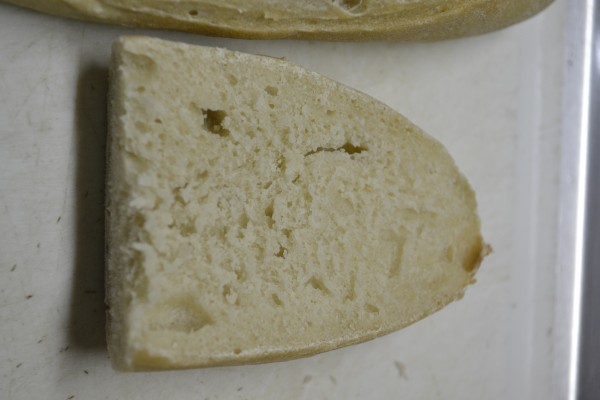 So, this was my fairly successful first attempt at baguette making.
All suggestions and comments that might help me improve my baguette making in the future are 100% welcome!
Have a great week!