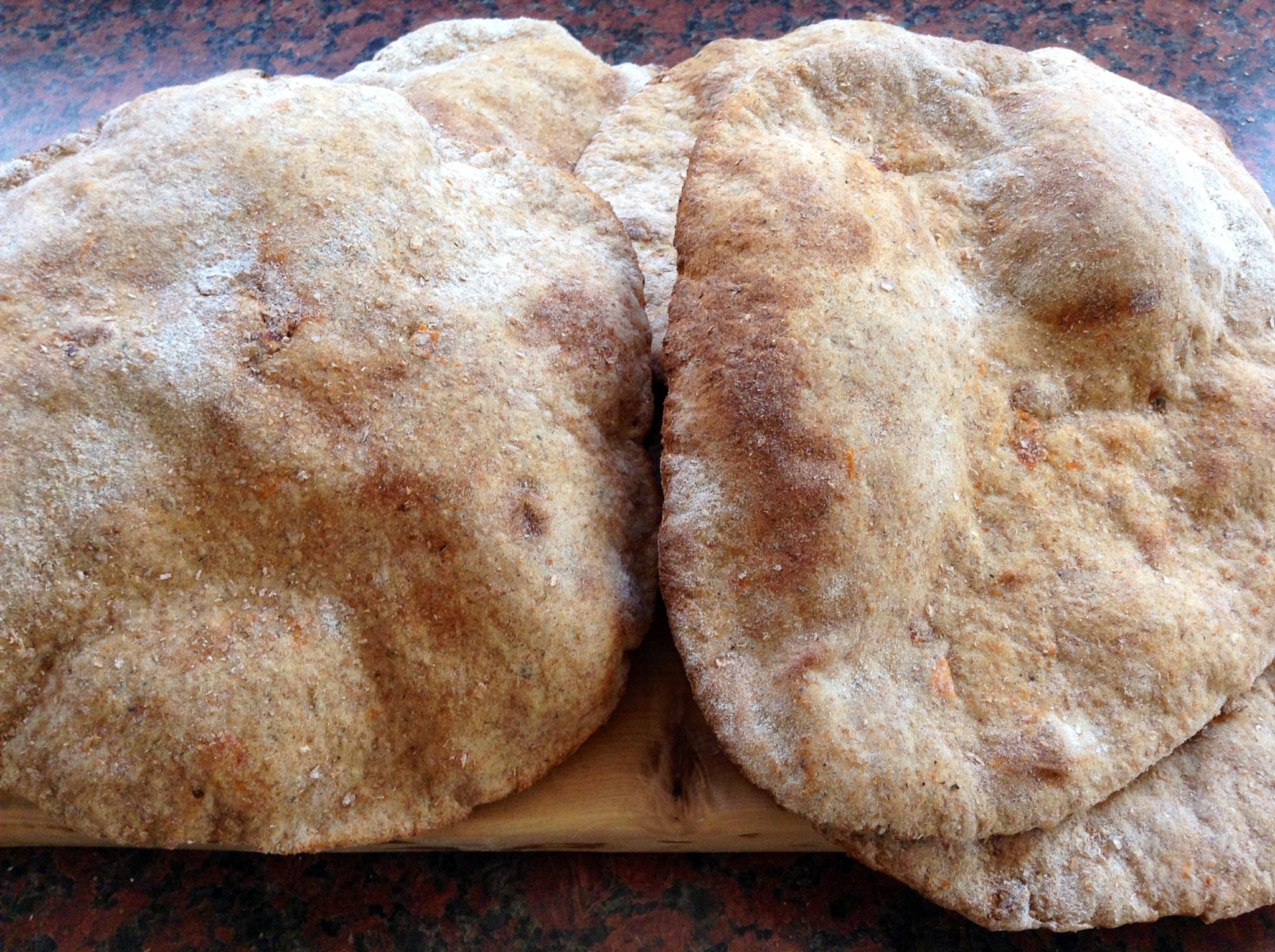 So I decided that I would do my variation on my earlier pita breads. My sister had asked for some more and I know that she likes a heartier, more wholesome bread in general.
These pita breads were made in exactly the same way as my previous ones. However, the flour ratios were different.
20% very strong white flour
20% rye flour
60% wholemeal flour
I also added dried sage (2 teaspoons) and sundried tomatoes to enhance flavour and excite the taste buds a little.
They puffed up nicely, but not as much as the last plain white ones and I think it was due to the hydration and maybe more water would have helped.
Crumb shot
My sister loved them. She said they tasted great and really had a nice flavour profile. The sage and sundried tomato makes an interesting combination I believe.
I also made a sticky ginger loaf because my Dad loves ginger and is working nights for a few days now and I thought he needed some sustenance. This gave a wonderful deep smell to the house all day and really is moist, very tasty and gets better after a couple of days when the ginger has fermented even more.
Happy baking everyone
Andy