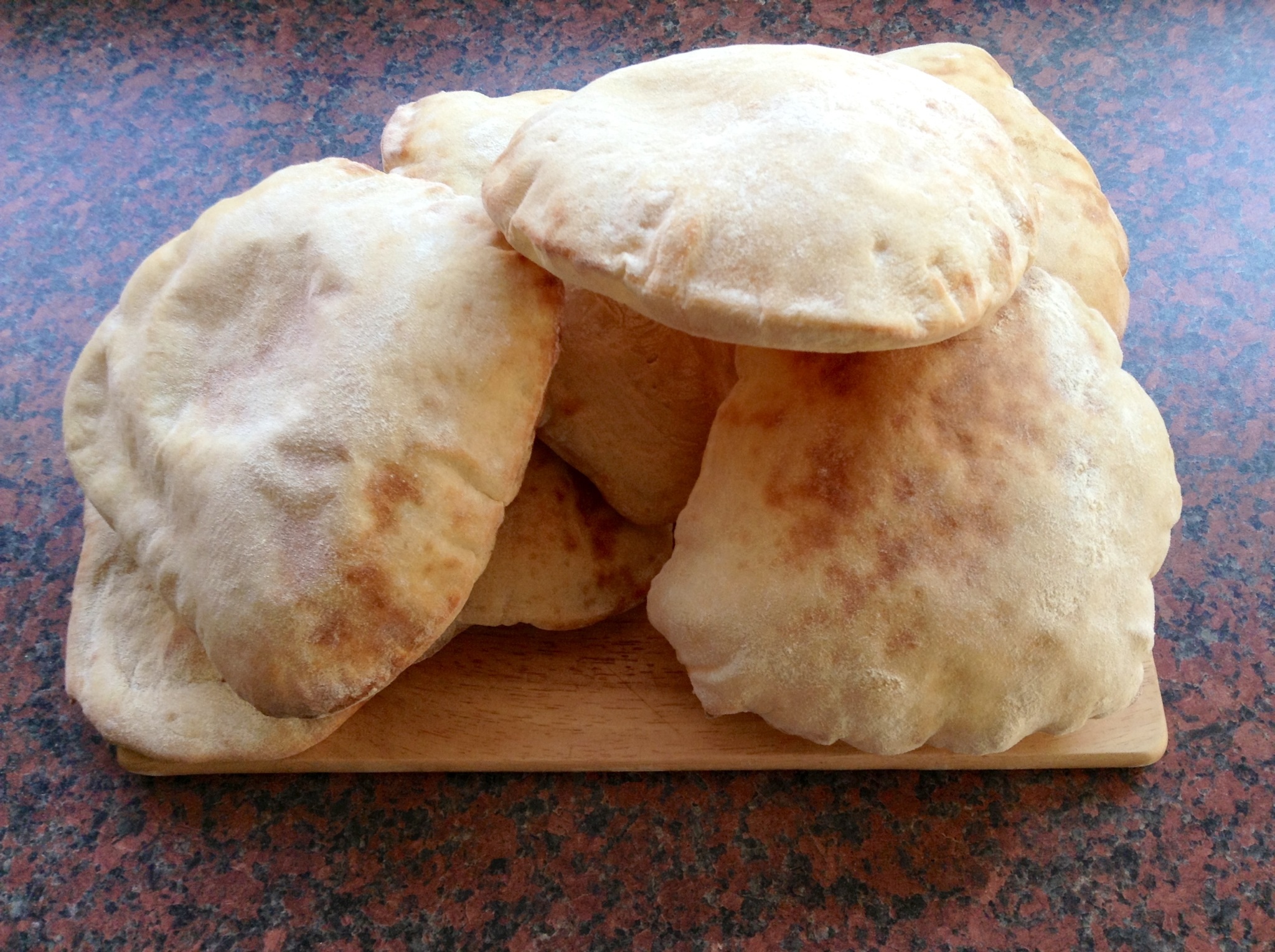 Another hot day in the UK today but spent the day messing about in the kitchen listening to the cricket.
After making my sister some chocolate fudge brownies.
I decided that cold BBQ chicken (marinated in orange and honey) with a fresh salad was going to be my parents tea. But what about the bread? I decided that something new for me and simple was needed, so after a lot of thought I went for pita bread. I decided to do a simple plain white pita (though I already have the next version sorted out in my mind). I used very strong white flour and plain white flour hoping for some maximum rise. Nothing to worry about, the bread exploded to pillowy heights in the hot oven. They went down a treat together with the salad and chicken. Everything worked perfectly and I couldn't be happier really. They were baked directly on my tiles in the oven too. As I said, have a superior version to test (probably tomorrow), that will hopefully give a healthier and tastier pita perfect for summer salads.
The only word of warning would be that this bread gets blisteringly hot and burnt my hand on the bread, not the oven, the actual bread. Crazy. I guess experienced bakers will be aware of this, but I was unaware how hot the pita got and how it could conduct heat.
 Enjoy your baking Andy