My first post with a photo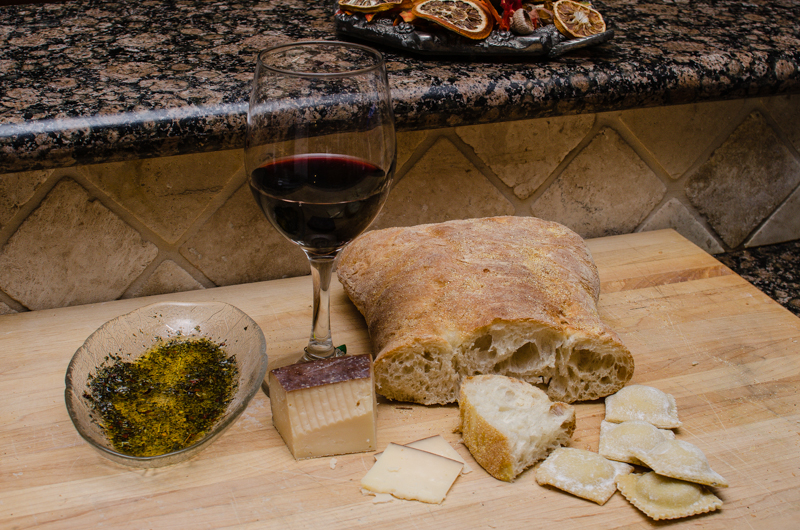 Hi everyone! This is my first post and it is accompanied by a photo of a ciabatta that I did last week. Ciabatta is my most successful of all of my bread attempts.
A fresh ciabatta with a chunk of Sartori Bellavitano cheese, homemade Portobello mushroom raviolis. a Chilean EVOO dipping oil and a glass of Texas Cabernet....
Comments on the bread and the photo are appreciated!