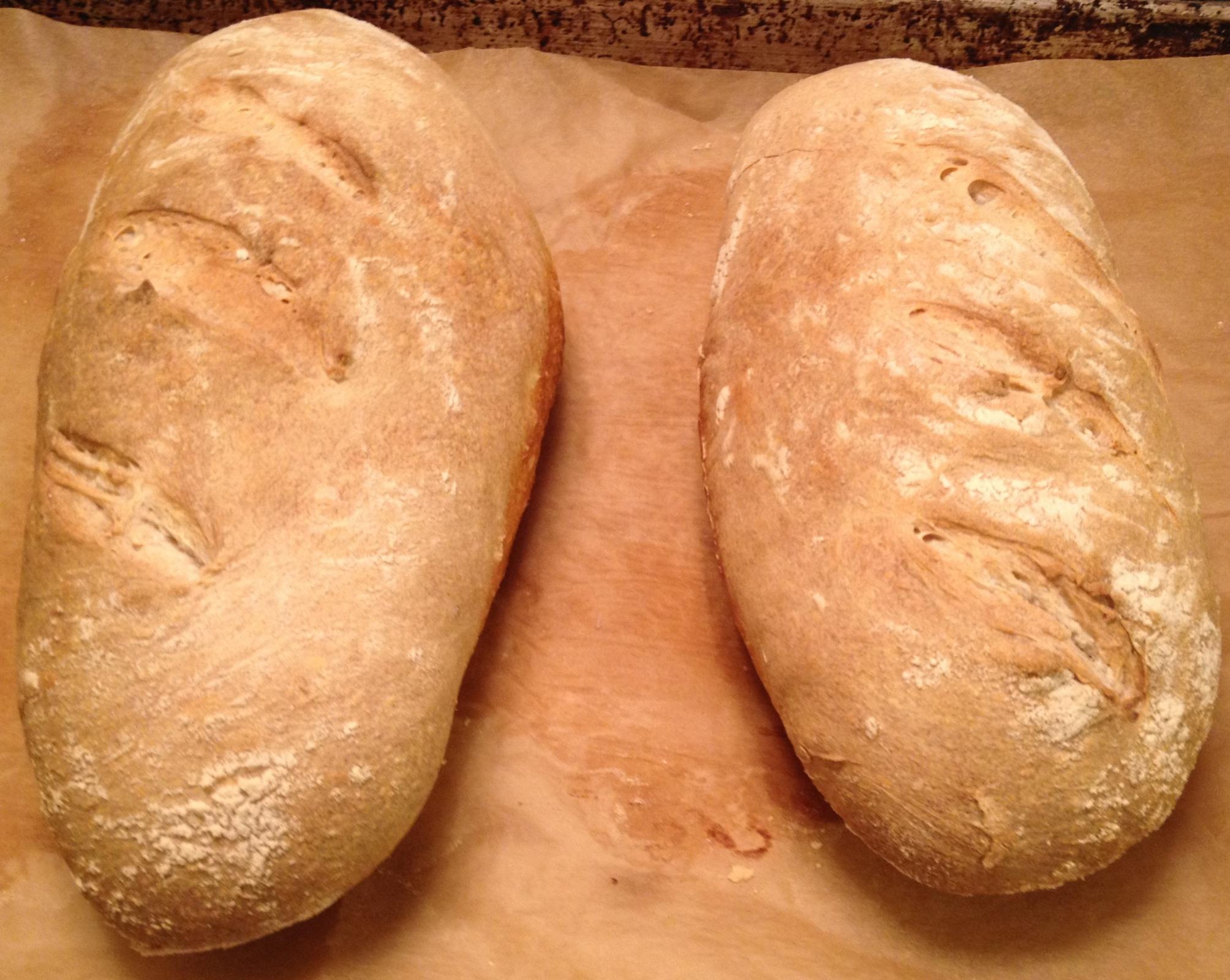 I gave my sourdough starter it's first two loaves over the last two days and both sets were plagued with similar issues. My first loaf was incredibly wet. It is possible that I mis-weighed the ingrediants but the dough was more of a puddle, even after letting it rise for about 3 hours (which it did rise) it never became more dense. The second loaf, (this is the same recipe I used), I added more flour until the dough was much more workable. It rose quite well (though I did forget about it and it did rise for about 6 hours). After shaping them, they never seemed to rise again, I let them for about 2 more hours before I put them in the oven. 
Both loaves so far have tasted "alright", however; they both have this moist, sponginess to the bread. I've never made sourdoughs before, and I'm starting to see their is a learning curve between using a sourdough and a commercial yeast. I've been reading around the forums about hints and tips, so I'm sorry if questions like this have been posted. 
In general, the loaves don't seem as full and airy as I feel they should be. Any specific pointers would be wonderful.
Edit: As the bread is cooling down, it seems to becoming less spongy. 
Thanks, 
Calder