flat starter & sticky dough after proofing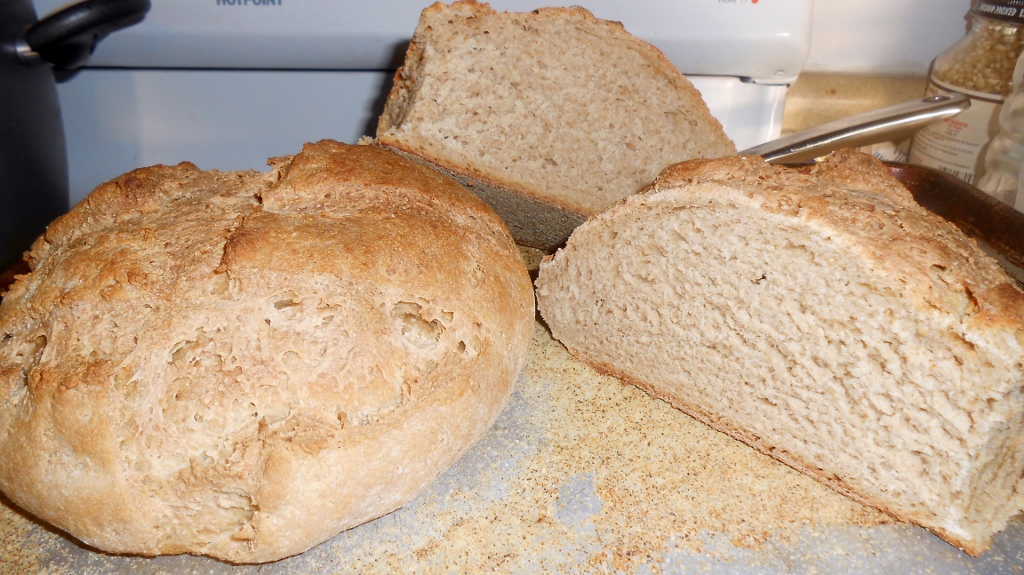 OK, I am new at sourdough, but have been baking many years. I have a wonderfully sour starter that bubbles real busy; however it does not expand more than 2x its volume with regular 12 hour feedings. I started with a 1-1 WW & water recipe and let the natural yeasts develop. It took about 10 days to really start working itself up good. Between my baking I store in the fridge, removing and bringing to room temp every 2-3 days. I feed and wait for action, then return to the fridge till I need it or need to feed again. I use 2-1 flour to water, alternating WW and AP for feedings. I will keep out for 3-4 feedings.
I tried using for loaves and typically get hard, overmoist and over crusty loaves. I tried 1/4 tsp ACV in my last feeding before using the starter for the 2 loaves in the pic. I am wondering if that even helped considering the density of the loaves. We ended up using it for french toast that was ok at best...so dense it didn't want to soak up the milk/egg!
 Now, I think my hair is falling out! I am ready to throw a loaf out now that has been proofing in the oven with the light on since yesterday! Yes, yesterday! Starting the night before last, I kneaded all the ing together and let it set to rise overnight. In the morning after proofing 8 hours, my dough turned very sticky, too wet to knead without another almost cup of flour added. Beautiful 2nd proof after 2-3 hours, then discovered the same stickiness problem! I had to add another good anount of flour just to knead again. Now I have this very stiff dough in my oven scored and resting. It has risen by about 1/4 of it's original size and I'm afraid to touch it! I am so frustrated I want to just throw everything out! I love sd and thought I was determined enough to figure it out! Now I am ready to just go buy a commercial loaf and ditch the whole starter for good!