After seeing Phil's great post this past week using fresh milled flour, sesame seeds, 100% whole grain, 100% hydration sourdough breads of various kinds, we had to give something like it a shot for our weekly Friday bake.  It had to be a sane recipe rather than what Phil would do hydration wise and something Lucy could handle after the beauty parlor.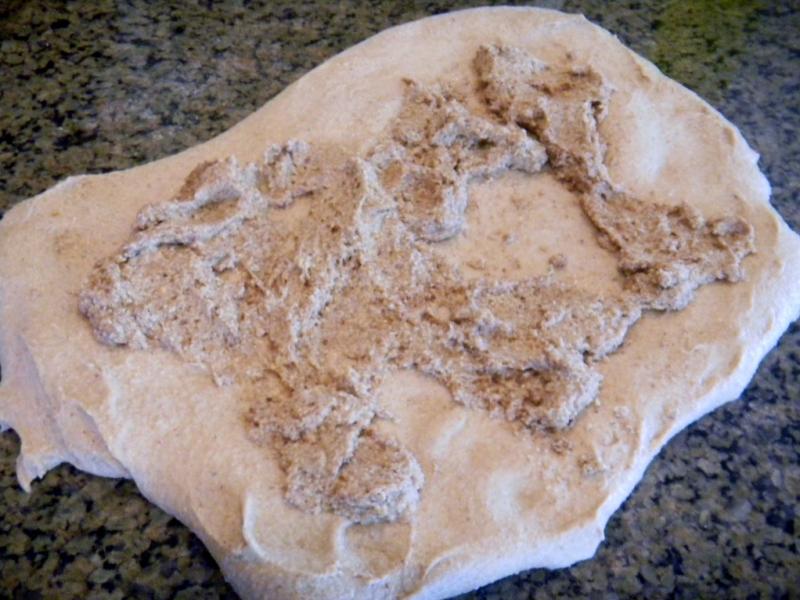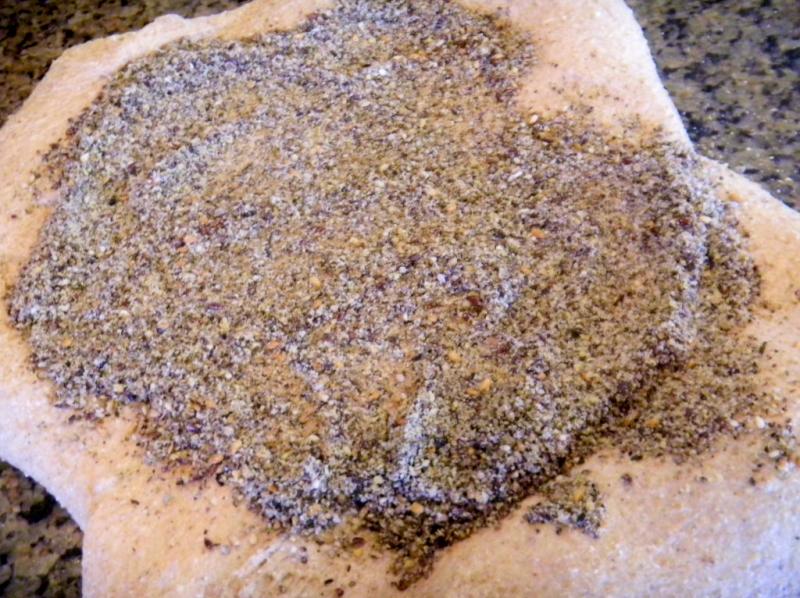 Inspired by Phil, we came up with a near knock off SD using home milled, 100% whole grain, 90% hydration wheat, spelt and farro bread that had a large ground flax and sesame seed add in.    We hate sifting flour but decided to do it getting a 78% extraction.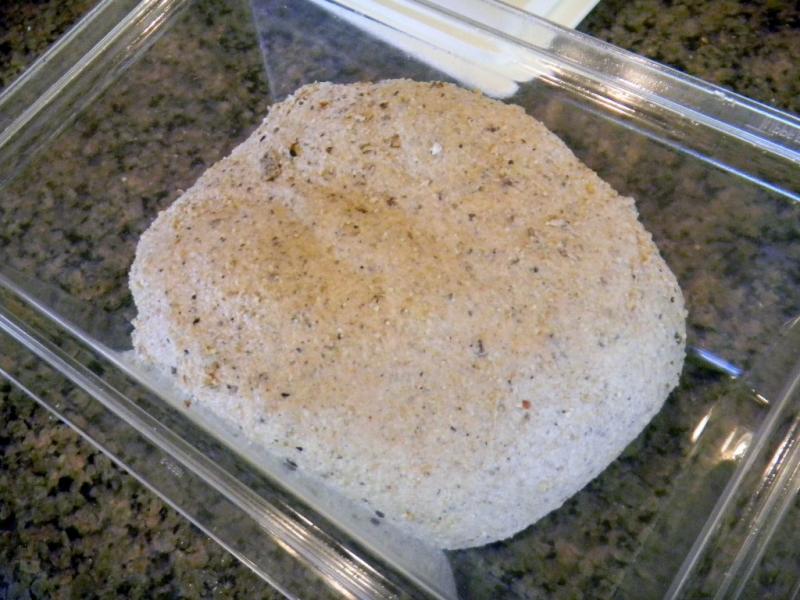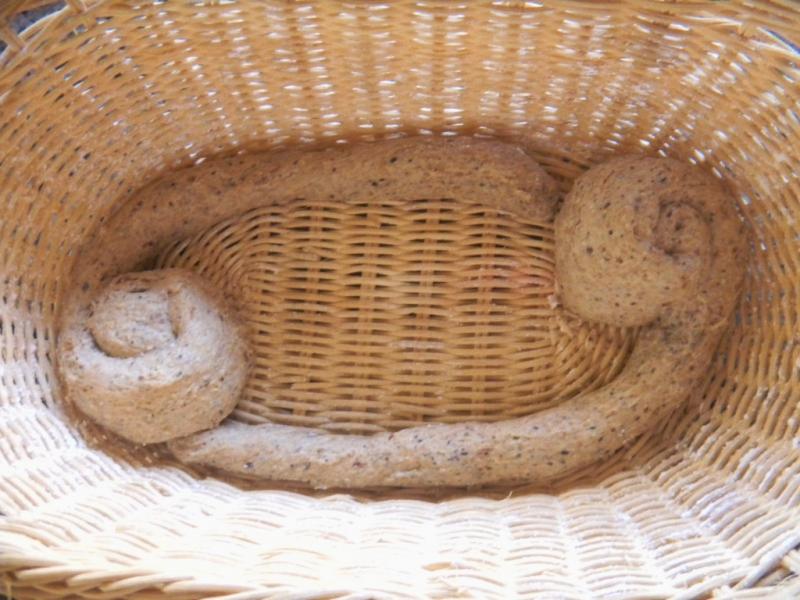 The nasty 22% bit we soaked for 24 hours with the toadies and 30 g of un-sifted flour left over from the levain build at 100% hydration hoping that it would soften the gluten cutting parts to something that was less like a chain saw.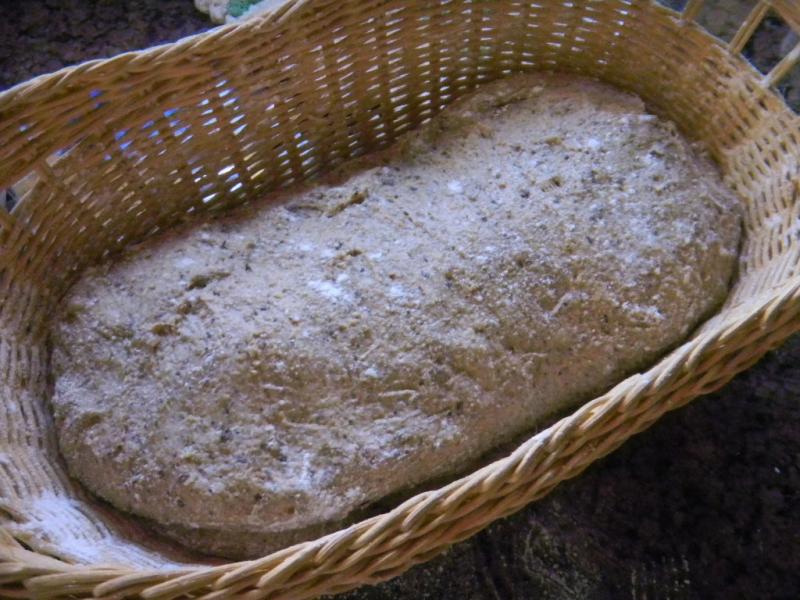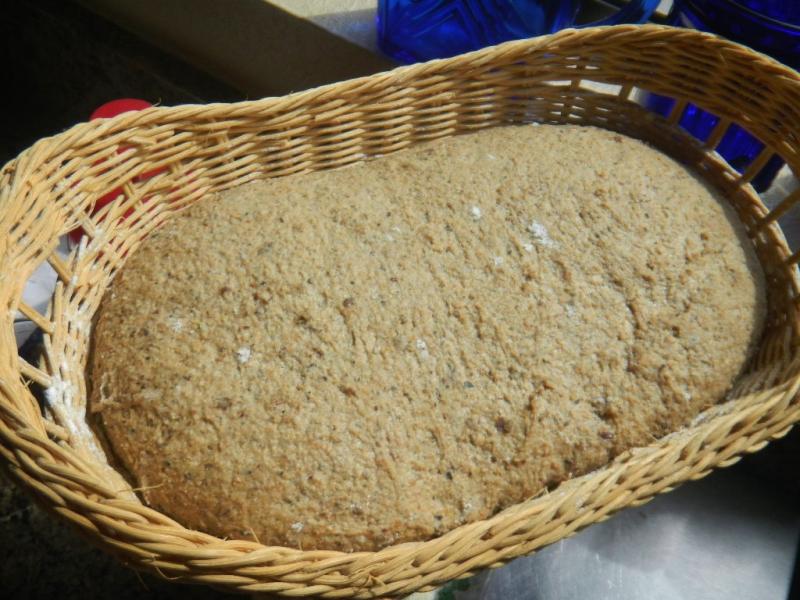 The SD levain was built with un-sifted flour over (2) 4 hour builds and (1) 1 hour build with our rye and whole wheat mixed seed before being refrigerated for 24 hours to enhance the sour.  When we took it out of the fridge we allowed the levain to finish doubling on the counter about 3 hours.  The levain ended up being 19% of total and near the 20% Phil used for his bake.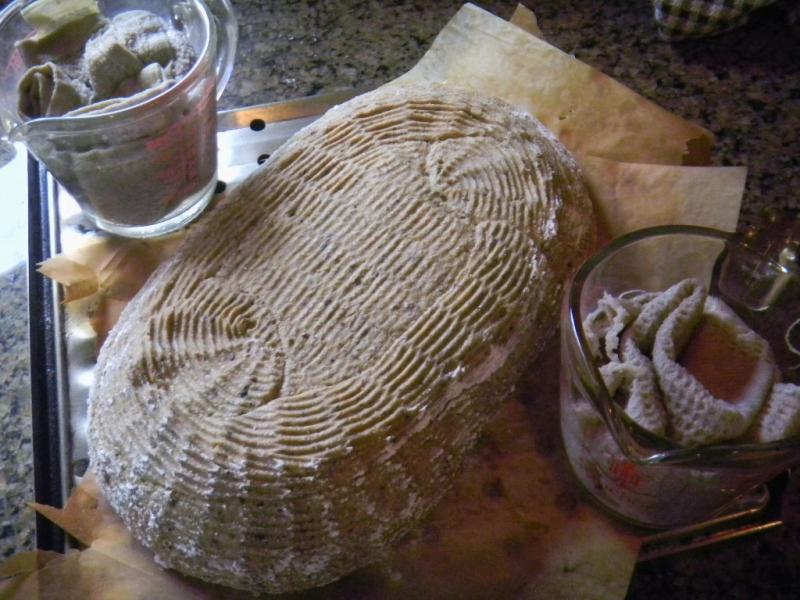 We did a 2 hour autolyse for the wonderful handling flour at 100% hydration, no salt or levain but including the home made red and white malts and VWG.  It really sucked up the water.  Once the autolyse and the levain were mixed with 30 seconds of slap and folds, e sprinkled the salt on top and let the dough rest for 20 minutes.
Then we did 10 minutes of slap and folds to develop the gluten. We were stunned that the dough never stuck to the marble counter.   It developed beautifully like it was a 72% hydration dough.  We let the dough rest for 15 minutes before gently stretching it out in a rectangle and incorporating the 22% bran mix on the first S&F.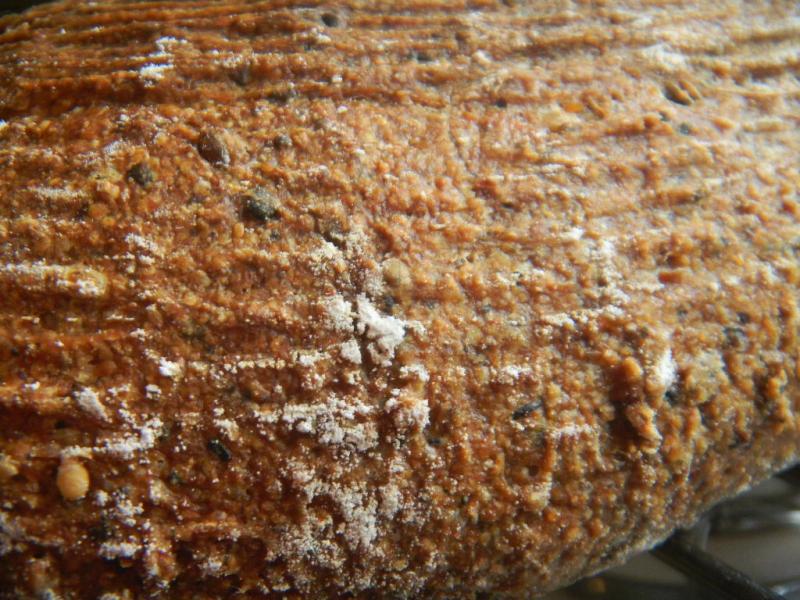 On the 2nd set of S&F's we incorporated the ground flax and sesame seeds.  This mix is quickly becoming our normal add in for bread like Toadies.  They aren't as flavor enhancing as Toadies but they make a big difference.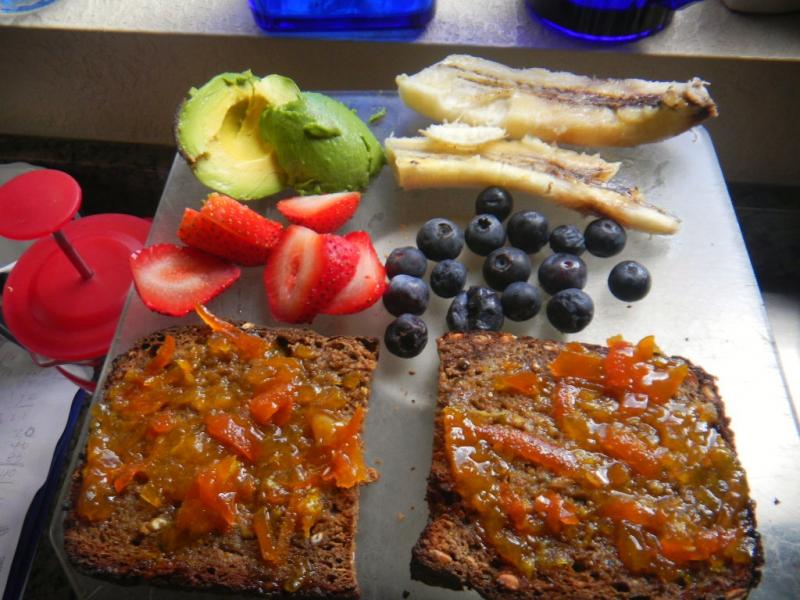 Breakfast with our take of Aroma bread inspired by Karin and Maria.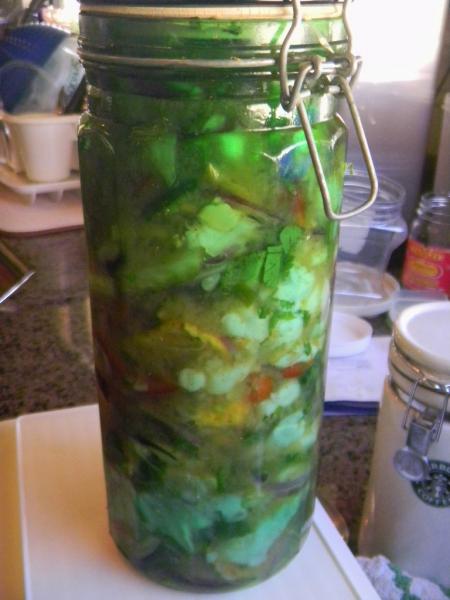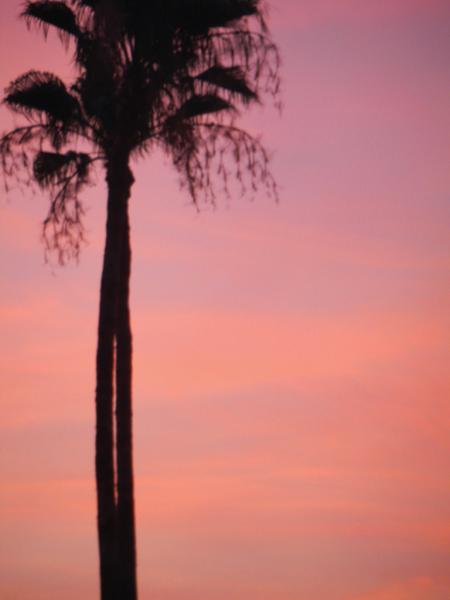 After the 3rd set of S&F's the add ins were well incorporated and evenly distributed.  We then did another 30 seconds of slap and folds to get the gluten back in shape and then allowed the dough to rest for 20 minutes.  We could have easily done a 100% hydration dough as this freshly milled  multi-grain flour loved the wet.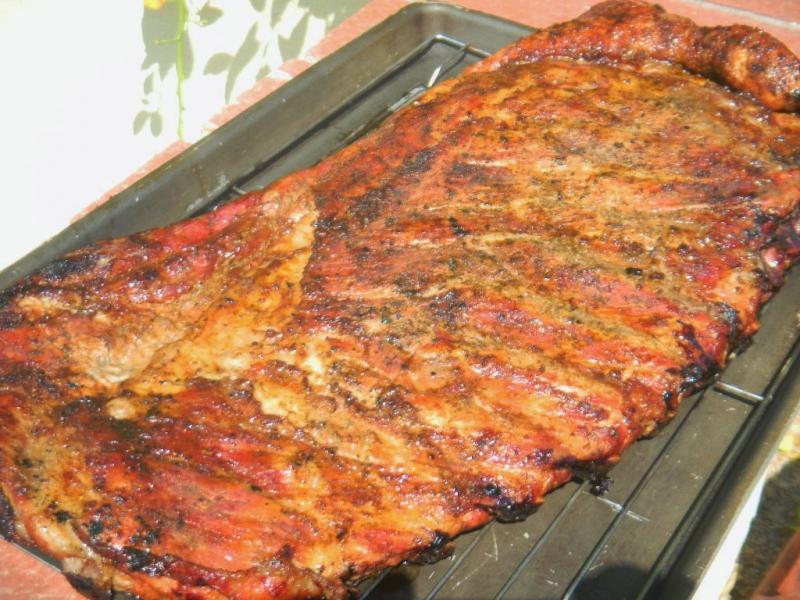 Surf amd turf - ceviche with smoked ribs, a nice sunset and Sylvia's inspired Key Lime Pie ,ade the 4th special.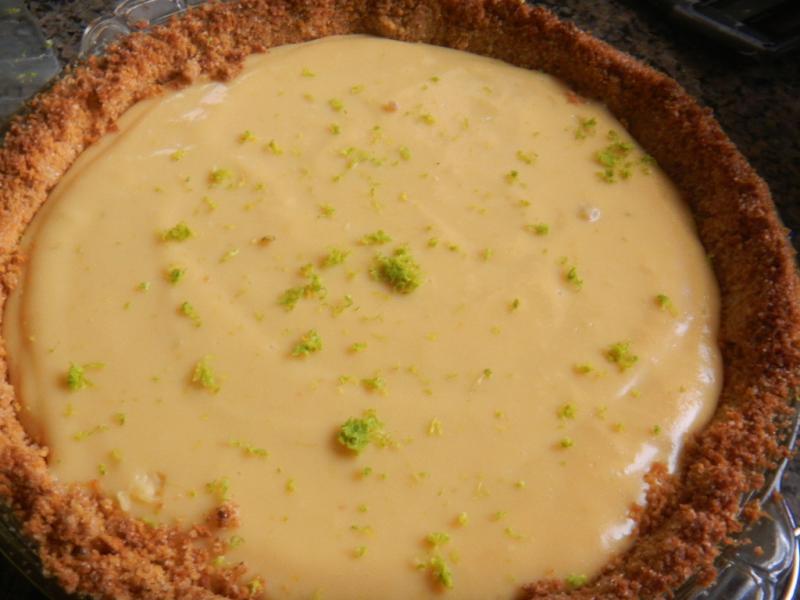 We did a quick pre-shape into an oval and let the dough rest for 10 minutes before cutting off 90 g of dough from each end of the oval to make two snails with tails for the chacon design in the bottom of the basket.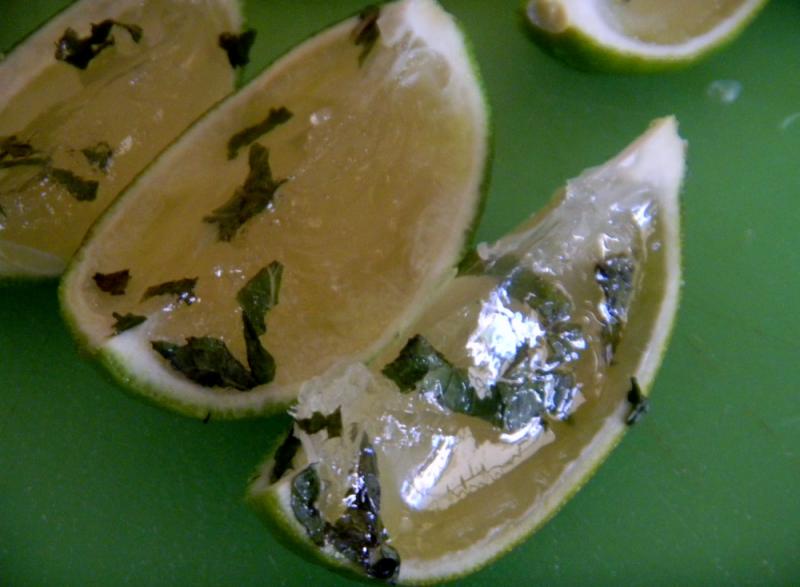 It wasnlt all food for the 4th.  Lime Majito Jello Shots made as halves and then cut in quarters were a big hit too.
We bought a new basket for this bake which was just the right size and an oval shape.  We rice floured it but, since it is new, the dough will probably stick anyway.   We final shaped the remaining dough into an oval that we shaped and pulled tight before putting it on top for the snails with tails.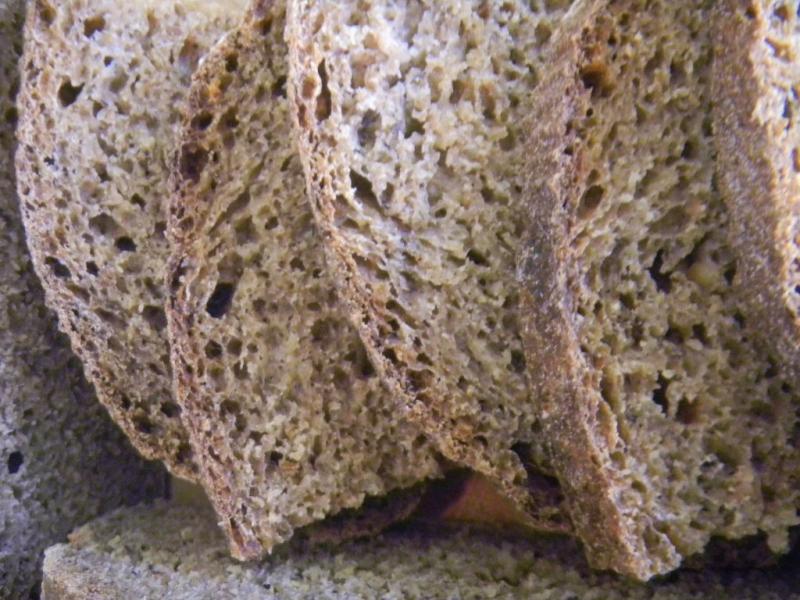 The basket was placed into a used trash can liner and put in the fridge for a 16 hour cold retard.  The next morning, after 4th of July festivities, we took the dough out the fridge for a 1 hour warm and 1 ½ hour final proof up before putting it into the 500 F mini oven with (2) of Sylvia's steaming cups.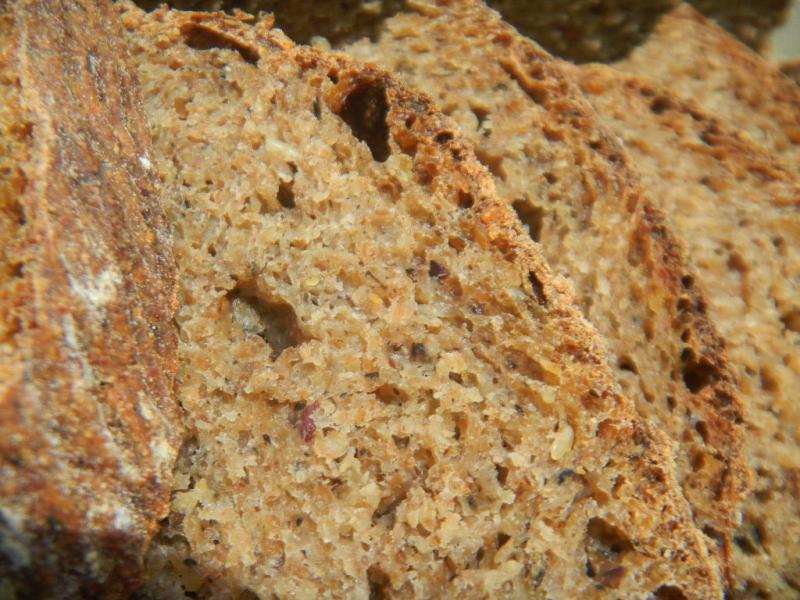 After 2 minutes off steam we turned the mini oven down to 450 F and continued to steam for another 13 minutes.  We removed the steaming cups and turned the mini down to 425 F, convection this time.  In another 15 minutes, rotating the bread every 5 minutes, it registered 205 F in the middle of the oval and was removed to a cooling rack.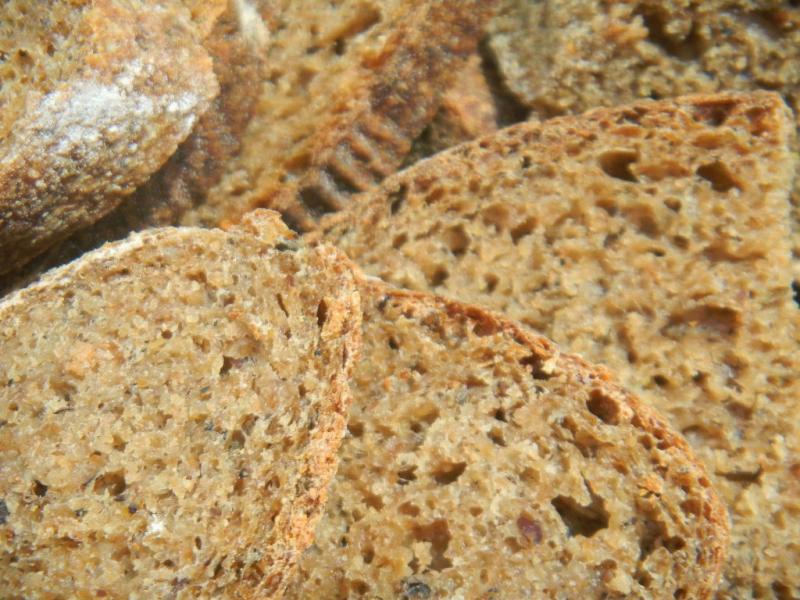 It domed a little bit but browned well in the heat.  The snails with tails hardly cracked, not what we had expected.  So, it did look …..a little slow to Lucy who thinks slimy things should be kept far away from bread and cooked separately with a little hot sauce on the side.  Maybe 100% hydration is the right amount.  The crumb came out fairly open for this kind of bread even though it didn't spring much.  It was moist and glossy.....and just plain delicious.   This is a another one of those breads that instantly becomes a classic.   Thanks for the inspiration Phil.  Next time we will do it t 100% too.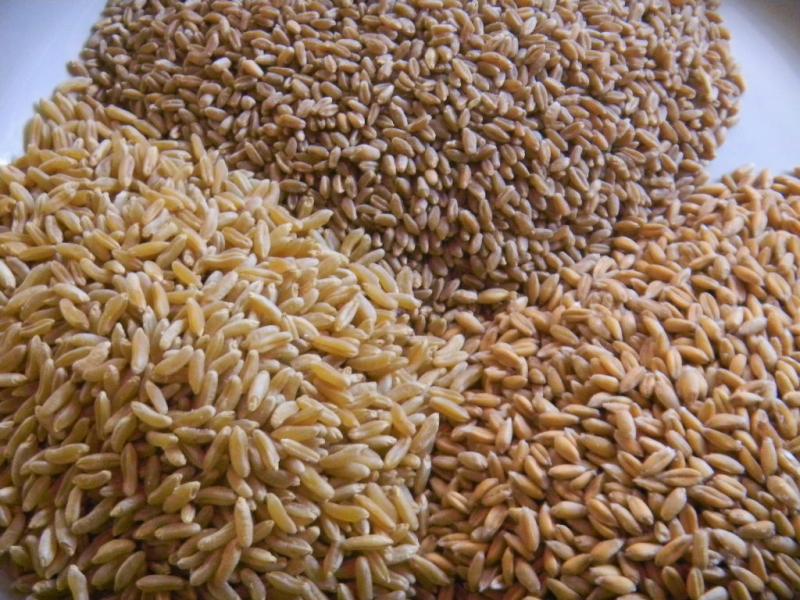 Whole wheat top, spelt right and farro left - also small, medium and large grains as well as dark, medium and light color.
100% Whole; Spelt, Farro and Wheat Sourdough with Toadies, Flax & Sesame Seeds

 

Build 1

Build 2

 Build 3

Total

%

Multigrain SD Starter

10

0

0

10

2.05%

Whole Farro

6

10

20

36

7.38%

Whole Wheat

6

10

20

36

7.38%

Whole Spelt

6

10

20

36

7.38%

Water

18

30

30

78

15.98%

Total

46

60

90

196

40.16%

 

 

 

 

 

 

Multigrain SD Levain

 

%

 

 

 

Flour

113

23.16%

 

 

 

Water

83

17.01%

 

 

 

Hydration

73.45%

 

 

 

 

 

 

 

 

 

 

Levain % of Total

19.10%

 

 

 

 

 

 

 

 

 

 

Dough Flour

 

%

 

 

 

Whole Spelt

85

17.42%

 

 

 

WW

85

0.00%

 

 

 

Spelt

85

17.42%

 

 

 

Dough Flour

255

52.25%

 

 

 

 

 

 

 

 

 

Salt

10

2.05%

 

 

 

Water

255

52.25%

 

 

 

Dough Hydration

100.00%

 

 

 

 

 

 

 

 

 

 

Total Flour

488

100.00%

 

 

 

Water

458

93.85%

 

 

 

T. Dough Hydration

100.00%

 

 

 

 

% Whole Grain Flour

100.00%

 

 

 

 

 

 

 

 

 

 

Hydration w/ Adds & Soaker

90.16%

 

 

 

 

Total Weight

1,026

 

 

 

 

 

 

 

 

 

 

Add - Ins

 

%

 

 

 

White Malt

4

0.82%

 

 

 

Ground Flax & Sesame Seeds

50

10.25%

 

 

 

Red Malt

4

0.82%

 

 

 

VW Gluten

12

2.46%

 

 

 

Total

70

14.34%

 

 

 

 

 

 

 

 

 

Soaker

 

%

 

 

 

Whole Grain Spelt, Farro & WWMix

30

6.15%

 

 

 

Toadies

20

4.10%

 

 

 

Sifted Bran

70

14.34%

 

 

 

Water

120

24.59%

 

 

 

Total Soaker

240

49.18%