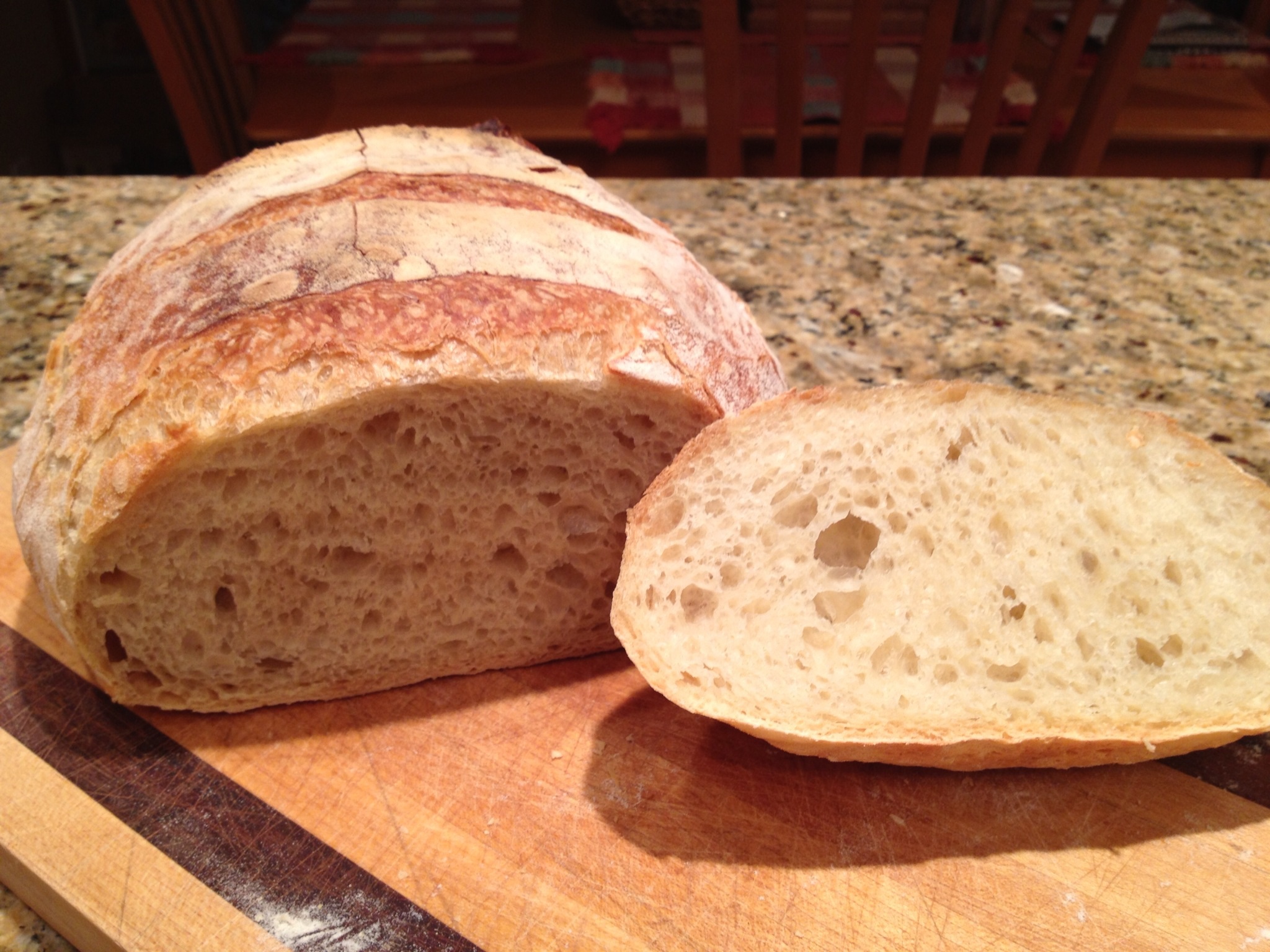 My name is Jennifer, so nice to finally meet you all.
Been prowling the corners for awhile now, and thought it was about time to introduce myself. I am a bread newbie, but have been baking for as long as I can remember: quick breads, pies, pastries. My dad just gave me a bit of his firm sourdough starter, so I am prowling again, this time for 'proper care and feeding of your new baby starter'.
Photo is of my first shot at an artisan loaf, using a Dutch oven and Jim Lahey's No-Knead recipe. I have a test batch going on the counter now, with garlic and rosemary added...
Take care,
Jennifer