Troubleshooting Gummy Crumb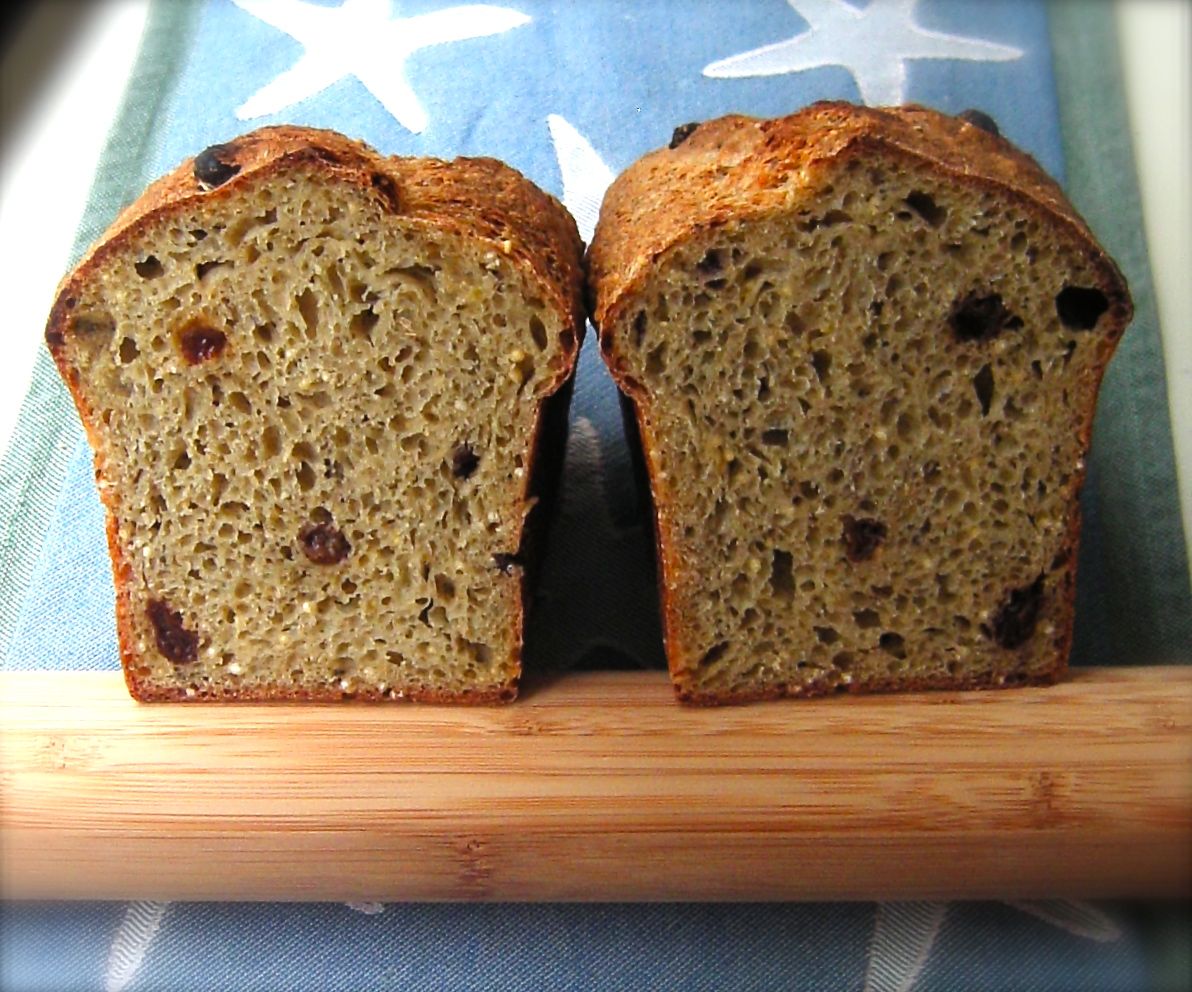 Looking for some help troubleshooting this formula, which produced a dense, gummy crumb:
On Saturday I attended an open house at Bennison's Bakery--where I tasted a number of yummy breads--and came home inspired to try to reproduce one of them: a light and airy fennel-raisin sandwich loaf. The fennel lent a subtle sweetness to the crumb, itself a sunny yellow, which may have come from... egg yolks? cornmeal? semolina? I wasn't sure, but yesterday I took a stab at developing a formula for the bread I'd tasted.
I used high hydration (80%), as I guessed (wrongly perhaps) that the semolina and cornmeal would absorb a lot of the water. They didn't. The dough was more like a batter, next to impossible to shape. So I poured it into a long loaf pan, proofed, and baked at 450F/230C for 45 minutes.
The bread rose high in the oven, with wonderful oven spring.
The bread looked and smelled good, and I was excited to slice it open this morning and taste it. I sliced and... disappointment. I tasted and... felt quizzical. Decent flavor, but an odd texture: dense and rubbery. The crumb looks like crumpet, but tastes much too substantial--the opposite of the airy texture I was going for.
Any ideas what led to the gumminess? I wonder where I went wrong, or what I might try to right the formula. Too much hydration? Too high a proportion of semolina? Maybe I should eliminate the semolina altogether?
Thanks in advance for the help!