We 3 gmas baked Healthy ;-}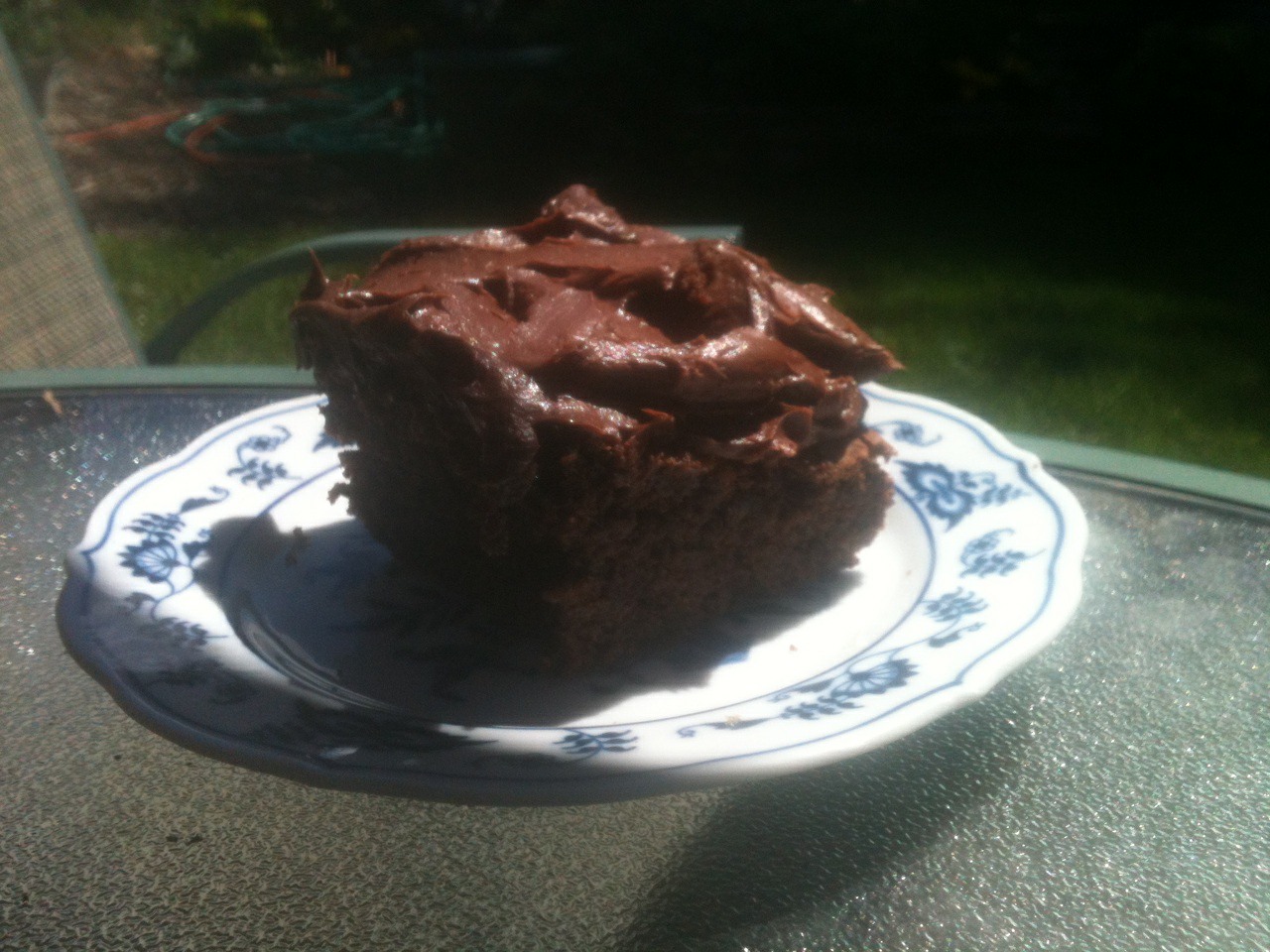 Sorta... Helen picked the recipe for "Double Chocolate Zucchini Bread"
now we can say that since it has 2 cups of vegetable and eggs in it... it could be called Healthy... but take a look and see if you think "decadent" is a better adjective in this case.
I led in with Barb's DDD  (Dark, Delicious, Decadent) photo... we all used the same recipe... with our own twists... 
Here are some photos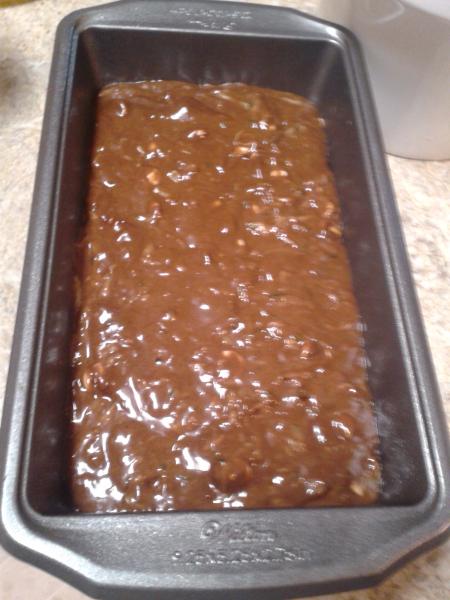 Here is mine raw and in the loaf pan... Helen's and Barb's would look the same at this point except they used dark chocolate chips and I used white chocolate chips...
Here are our final shots...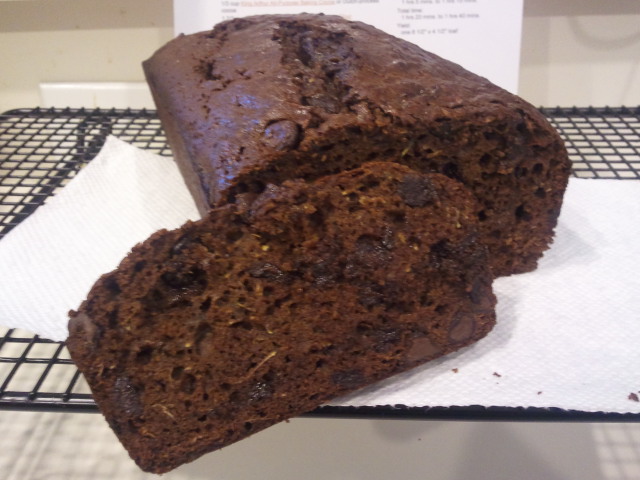 Helen said she likes her zucchini bread PLAIN... so she didn't ice it... Doesn't look plain to me... looks delicious... meets Barb's DDD status too.
I iced mine with Cream Cheese frosting... to go with the white chocolate chips...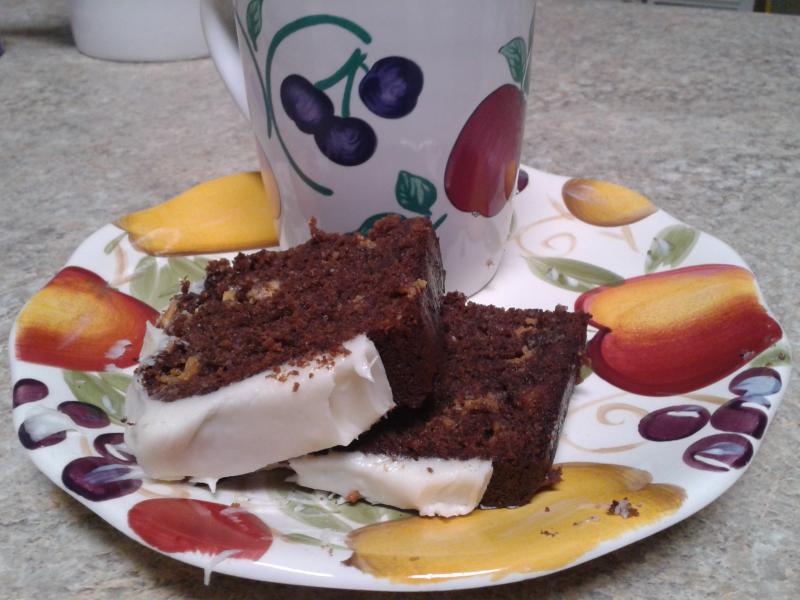 And as you saw on the lead in photo Barb iced her's with some amazing looking Chocolate Frosting...
Certainly makes having a cup of coffee and a serving of vegetables a pleasant experience... shhh... I am eating my veggies....
Healthy? Maybe... but it was a fun bake... and again, fun to see what we did with it... and fun to share.
I wonder if anyone in the world makes recipes the same way unless they are in the same room at the same time... naw... why would they?!!
This coming week we are doing pennance for this indulgence... LOL... Pasta Salad... join us for lunch...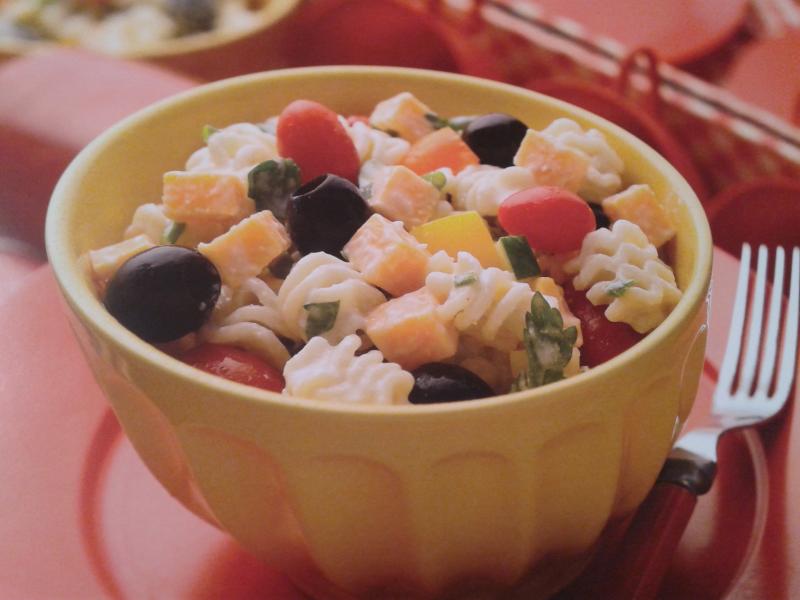 This is the picture printed with the recipe... hmmmm... I wonder how close we will come to this, and what we will each serve with it?
Happy Baking,
Barb, Diane and Helen