White Hamburger Buns Turned Dark
It was time for hamburger night.  A little early really but Lucy says she might be from there and possibly was feeling a little homesick.  There was no time for SD so we went with a quick biga using a pinch of ADY.  It was ready to go in just 6 hours.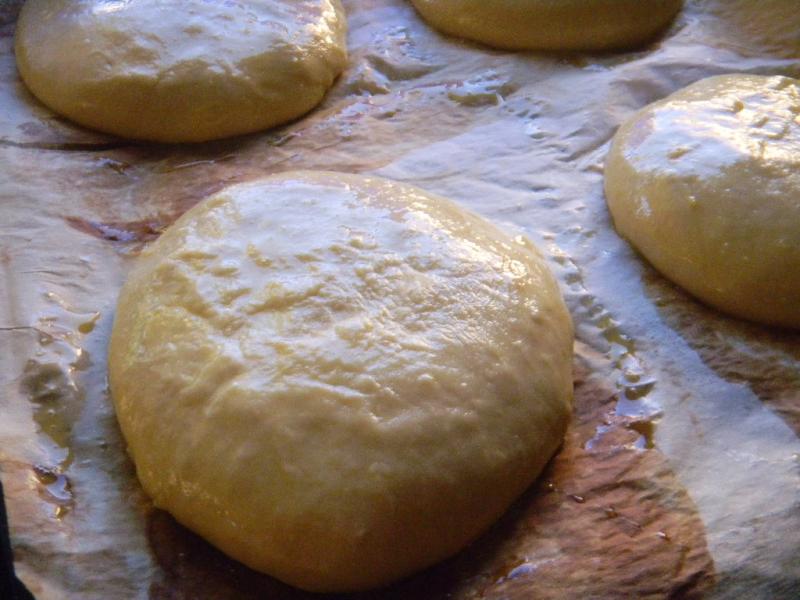 We did a 1hour autolyse, mixed everything together and did 10 minutes of slap and folds followed by 3 sets of S&F's on 15 minute increments.  The dough felt much wetter than the hydration level would warrant.  We used sour cream in place of the cream cheese in the hit dog buns.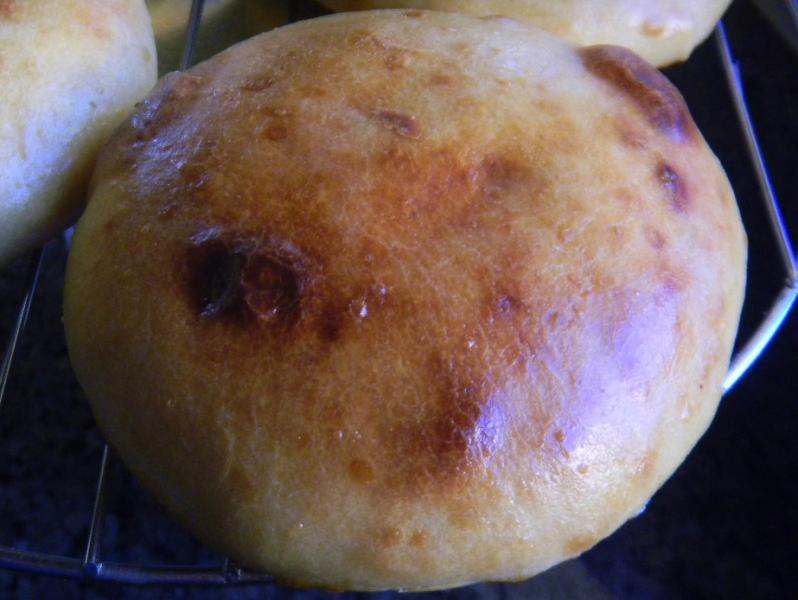 After proofing for 2 hours, the 4 buns were egg washed and then baked at 350 F convection, in the mini oven for 20 minutes, rotating them every 5 minutes.    They came out splotchy brown which was weird for egg washed buns.  We forgot to wash them with milk while still hot.  They were still fairly soft curst wise.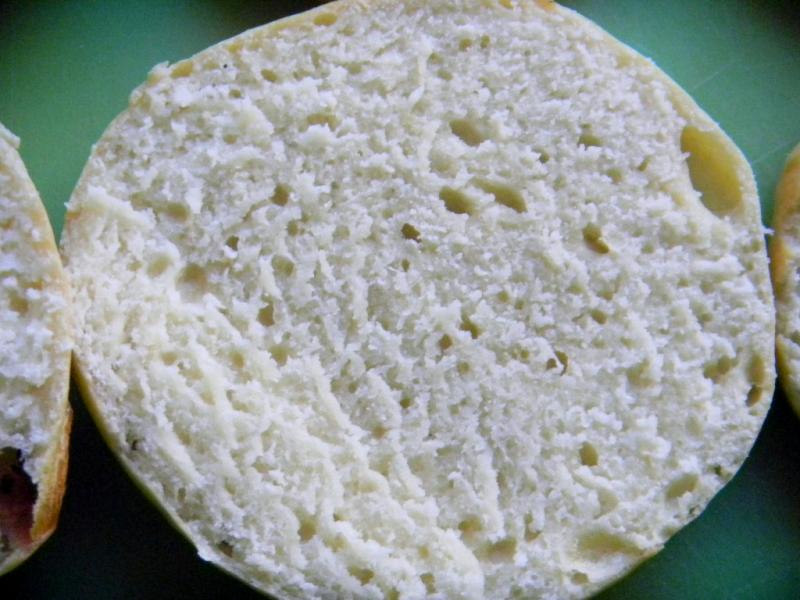 The crumb was soft and moist.   They tasted OK for white bread and when grilled with the hamburgers they went glossy dark brown on the crust and were much more tasty.  The fixings included caramelized; poblano peppers, onions and mushrooms, maple smoked bacon, home grown tomato, lettuce, pepper jack and brie cheeses.  Sides were the usual sweet and regular baked, seasoned steak fries.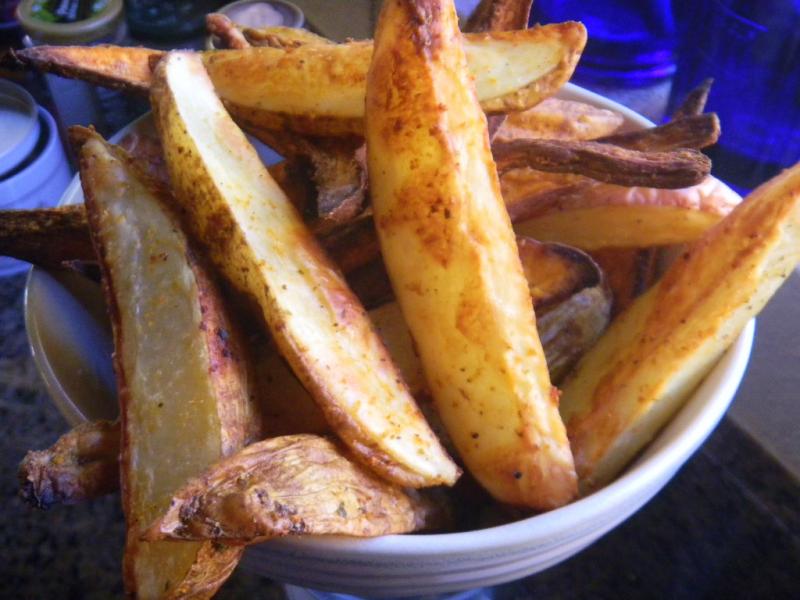 All in all, it was a nice dinner where the buns stood up well to the piling on with the fixings and stayed together without falling apart while munching on them.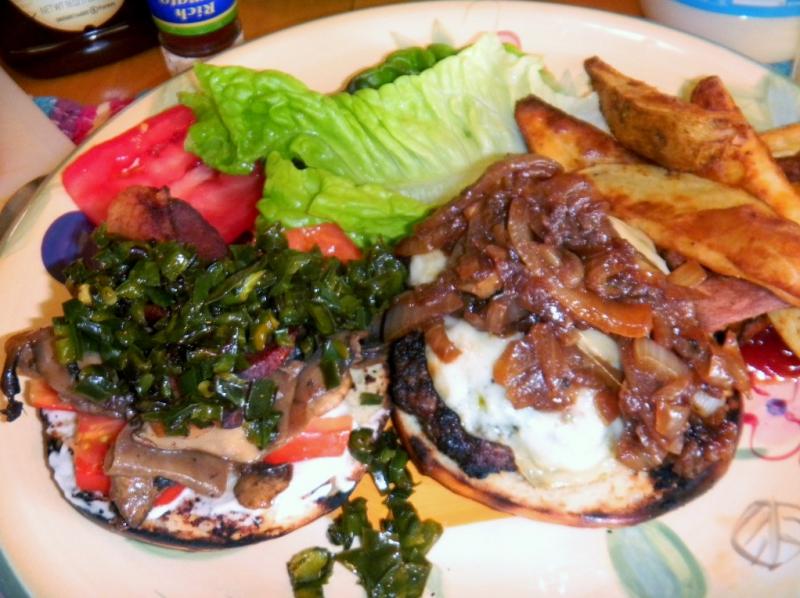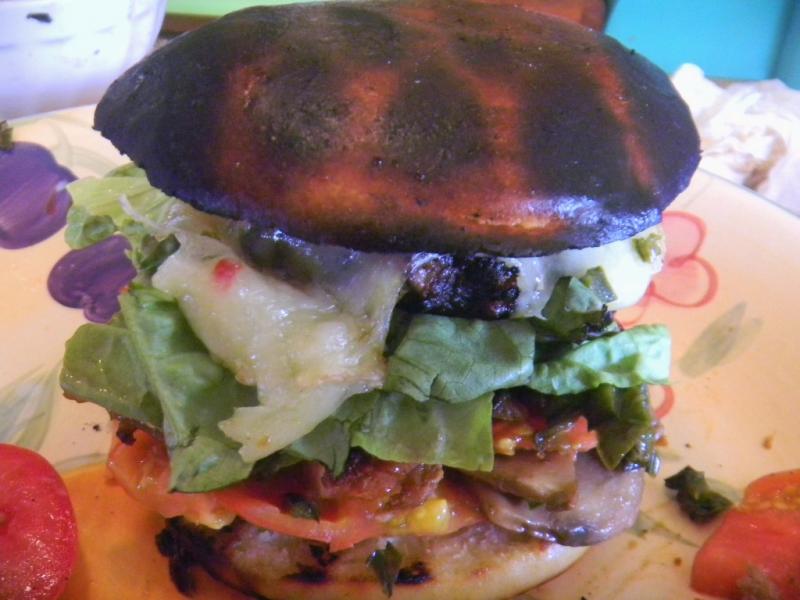 Even better 2 days later for lunch with the bun steamed in the microwave.  Daughter could only eat half of her hamburger the other night so it made a great lunch addition today.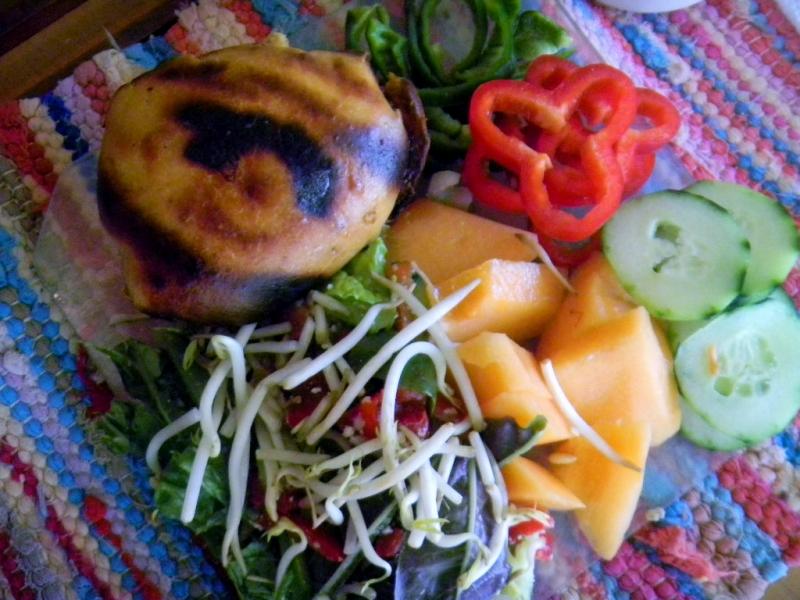 Formula
| | | | | |
| --- | --- | --- | --- | --- |
| Biga | Build 1 | Build 2 | Total | % |
| Pinch of yeast | 0 | 0 | 0 | 0.00% |
| AP | 50 | 25 | 75 | 26.32% |
| Water | 50 | 0 | 50 | 17.54% |
| Total | 100 | 25 | 125 | 43.86% |
|   |   |   |   |   |
| YW & Poolish |   | % |   |   |
| Flour | 75 | 26.32% |   |   |
| Water | 50 | 17.54% |   |   |
| Hydration | 66.67% |   |   |   |
|   |   |   |   |   |
|   |   |   |   |   |
| Levain % of Total | 0 | 21.74% |   |   |
|   |   |   |   |   |
| Dough Flour |   | % |   |   |
| Potato Flakes | 10 | 3.51% |   |   |
| AP | 200 | 70.18% |   |   |
| Dough Flour | 210 | 73.68% |   |   |
|   |   |   |   |   |
| Salt | 6 | 2.11% |   |   |
| Milk | 130 | 45.61% |   |   |
| Dough Hydration | 61.90% |   |   |   |
|   |   |   |   |   |
| Total Flour | 285 | 100.00% |   |   |
| Water | 180 |   |   |   |
| T. Dough Hydration | 63.16% |   |   |   |
| Whole Grain % | 0.00% |   |   |   |
|   |   |   |   |   |
| Hydration w/ Adds | 75.46% |   |   |   |
| Total Weight | 575 |   |   |   |
|   |   |   |   |   |
| Add - Ins |   | % |   |   |
| Egg | 44 | 15.44% |   |   |
| Butter | 25 | 8.77% |   |   |
| Dough Enhancer | 5 | 1.75% |   |   |
| Sour Cream | 10 | 3.51% |   |   |
| Olive Oil | 5 | 1.75% |   |   |
| Honey | 10 | 3.51% |   |   |
| VW Gluten | 5 | 1.75% |   |   |
| Total | 104 | 36.49% |   |   |