This morning I baked a sprouted wheat loaf.   I had made my first one the other day and it was an ugly duckling but delicious, so my plan was to make a prettier bigger one.   I succeeded on the bigger.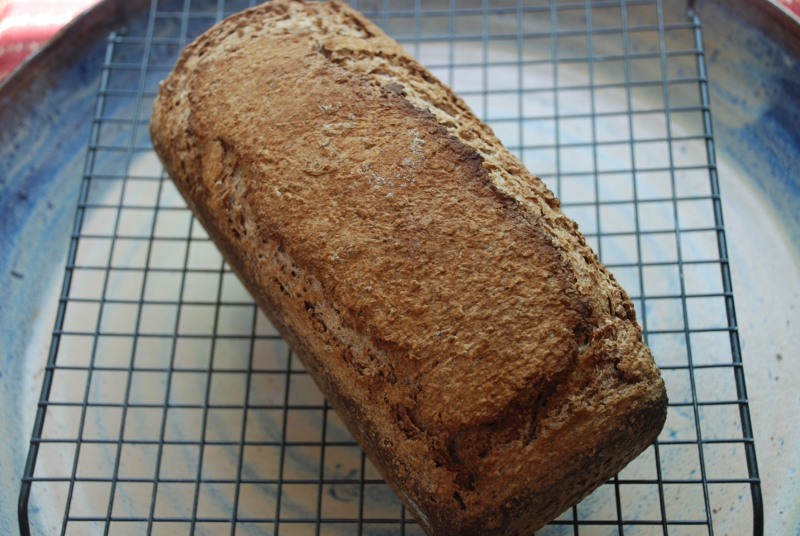 I will say this though - this loaf rose very nicely both in and out of the oven, and I didn't use any VWG.   I did however use lots of rye sour and starter which had the effect of obscuring the wonderful taste of the sprouted wheat.   Good but not ready for prime time.  Back to drawing board.   Ideas?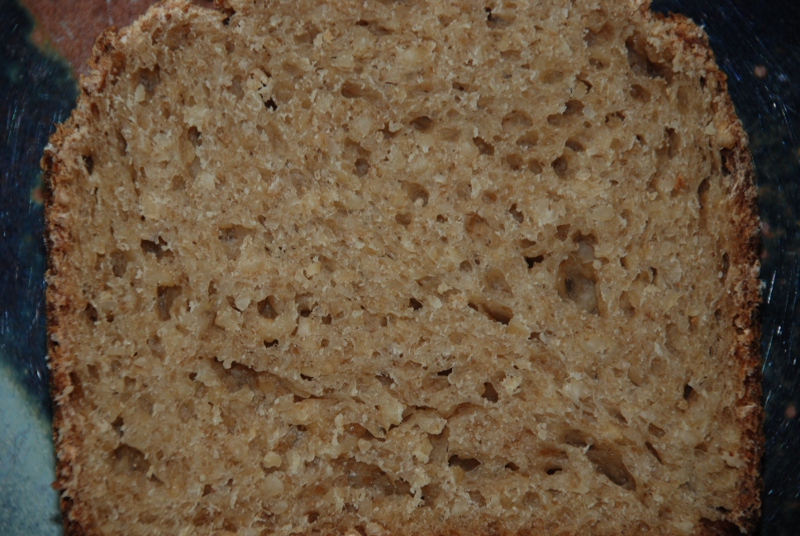 No sooner was my sprouted loaf out of the oven when it hit me that I had a pain de mie biga timing out in the refrigerator.   I had not been planning to make a second loaf today but didn't want to lose it, so I gave up on what I was supposed to do and made the pain de mie.    This time, again following Janet, I decided to make a 100% whole white wheat loaf.   I had made one with high extraction flour earlier which tasted terrific but was somewhat disappointingly flat.  
This one was much better behaved.   After mixing my last one for 45 minutes it was still a liquid although a particularly viscous one.    Here, after 20 minutes or so of intensive mixing, the dough came together in a ball, but didn't windowpane.   I gave it a 10 minutes rest, then mixed around 10 more minutes.   This time it was definitively done.
Much to my delight, it did not come out of the oven looking like a cornfield flattened in a tornado but had a pretty nice loft (see above.)   Comparing it to my last (same size) white pain de mie (see below) it wasn't shaped all that differently.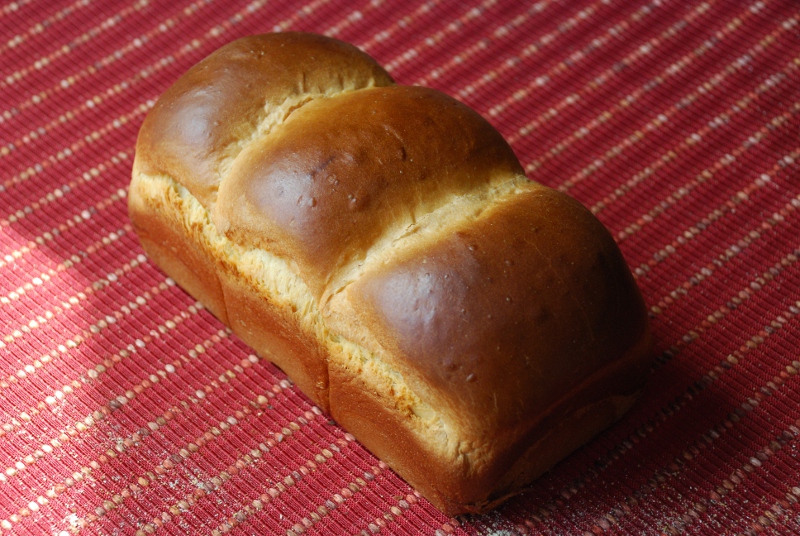 Crumb shot: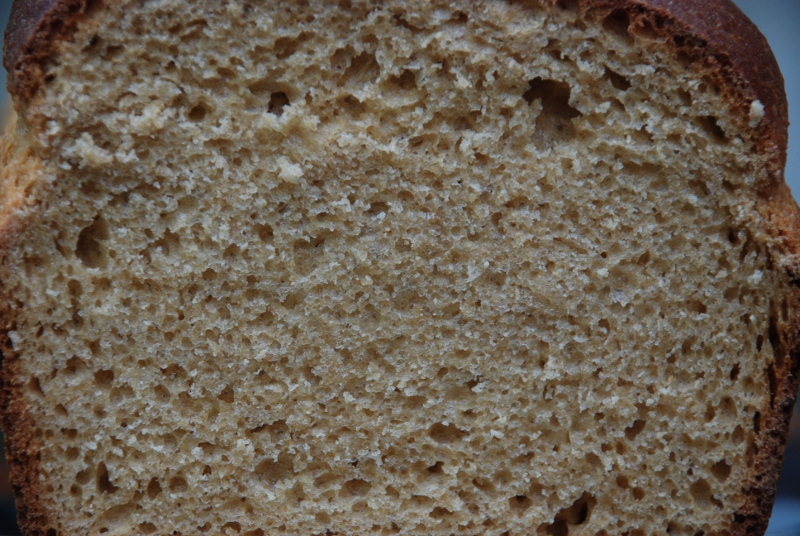 Formulas, Methods:
Sprouted Wheat Loaf
 
Final
Sour
Starter
Soak
Total
BP
Wheat berries
362
 
 
 
362
59%
KAAP
 
 
84
 
84
14%
Rye
 
83
 
 
83
14%
KABF
80
 
 
 
80
13%
Water
120
67
56
155
398
65%
Honey
27
 
 
 
27
4%
Salt
12
 
 
 
12
2.0%
Rye Sour
150
 
 
 
 
 
Starter
140
 
 
 
 
 
 
 
 
 
 
 
 
Total Flour
609
 
 
 
 
 
Total Dough
1046
 
 
 
 
 
Preferment %
27%
 
 
 
 
 
 
 
 
 
 
 
 
Sprout wheat (number in final dough is dry weight of wheat)
 
Mix all - vigorous mix until dough coheres in loose ball
 
 
Bulk ferment 2.5 hours
 
 
 
 
 
Shape into sandwich loaf and place in pan
 
 
 
Rest 20 minutes
 
 
 
 
 
Bake at 350 for 45 minutes - add steam at beginning
 
 
Bake at 450 outside of pan for 18 minutes until nutty brown
 
Whole Wheat Pain de Mie
 
Final
Biga
Tang Zhong
Total
BP
White Whole Wheat
108
233
23
365
100%
Sugar
42
7
1
50
14%
Milk
40
150
23
213
59%
Eggs
55
 
 
55
15%
Butter
32
 
10
42
12%
Yeast
3
1
 
4
1.0%
Salt
4
 
 
4
1.1%
Biga
442
 
 
 
 
TZ
 
58
 
 
 
 
 
 
 
 
 
Total flour
365
 
 
 
 
Total dough
732
 
 
 
 
 
 
 
 
 
 
 
 
 
 
 
 
Heat milk salt sugar butter to almost boiling 
 
 
Mix in flour
 
 
 
 
 
Refrigerate for 16 hours
 
 
 
 
Mix ingredients for Biga
 
 
 
 
Refrigerate for 48 hours
 
 
 
 
Mix all but butter - when ingredients incorporated add butter
 
Mix intensively in mixer until dough is very strong
 
 
Rest 1 hour
 
 
 
 
 
Shape in pieces
 
 
 
 
 
Proof until almost soft
 
 
 
 
Glaze with milk
 
 
 
 
 
Bake at 350 for 40 minutes