I shouldn't be baking when I am too tired, especially not something new: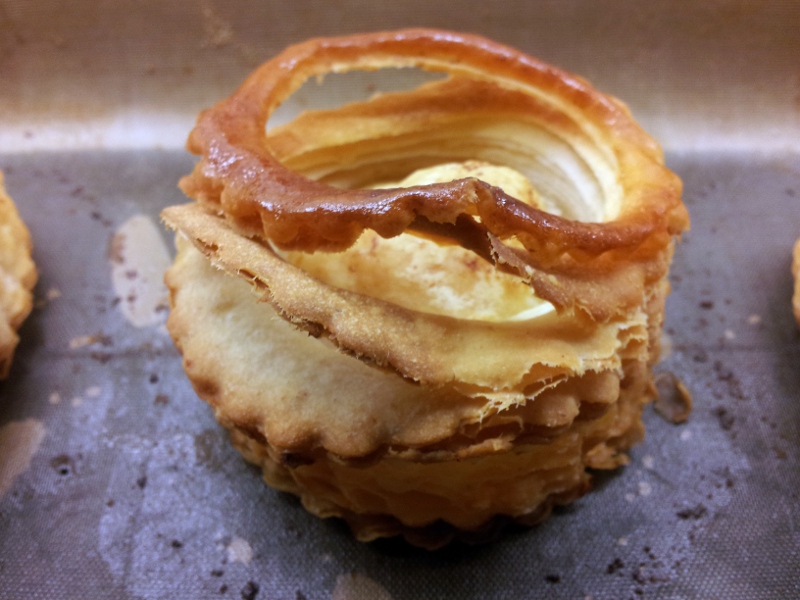 I did only enough turns for croissants, getting 32 layers. Butter everywhere!
The next try was much better, with 256 layers: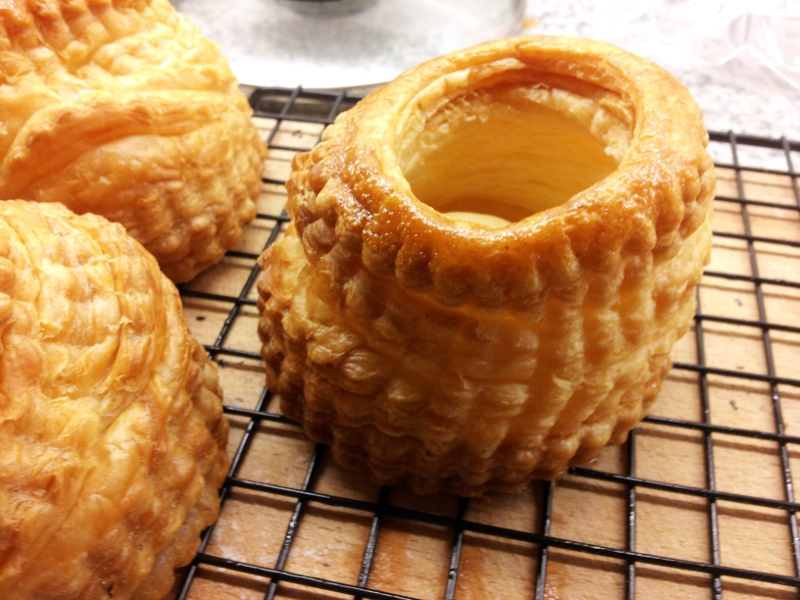 But this time I think the problem is the oven. Fan only, and the door seems to loose a lot of heat.
I rotated the baking sheet every 10 minutes during the bake.
Cheers,
Juergen