Good old English Bloomer....
As a passionate baker, and my passion for traditional english breads.... I decided to make a white bloomer this afternoon, which turned out pretty well to be fair (better than I had expected). Still think there's room for improvement though.... What do you guys think?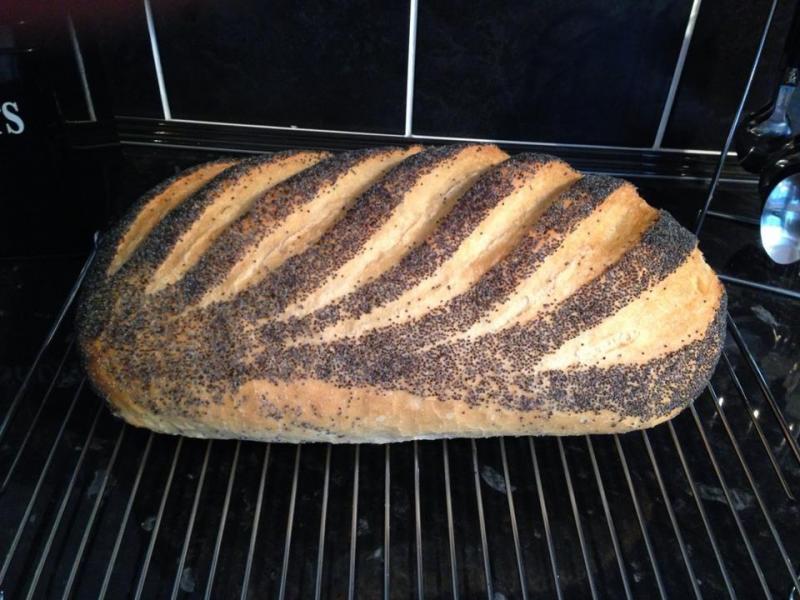 I made it with the following formula;
Final dough formula;
450g Strong white flour (13.9 protein)
250g "Old dough" (25% prefermented flour, see below for formula)
283.5g Water
8.1g Salt
9g Fresh yeast
Dough temperature of 25 degrees C. Bulk fermented at room temperature for 2hours. Scaled off at 950g, pre-shaped and rested for 10 minutes. My old dough had been stored in the refridgerator for more than 24 hours prior to incorporating into the final dough.
* "old dough" formula;
150g Strong white flour
94.5g Water
2.7g Salt
3g Fresh yeast