Lucy's Jewish Deli Rye - Take 1
Lucy has wanted to work on a Jewish Deli Rye for some time.   She has really - ever since Varda was trying to come up with the Tzitzel that Pratzels used to make in St. Louis, a bread we too like very much.  My wife and Varda share the same home town and Jewish bakery!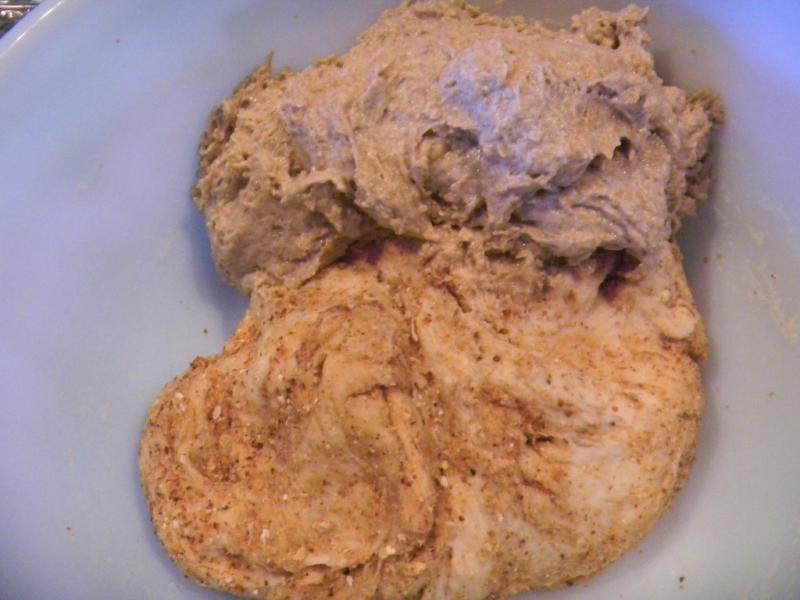 Then with Eric Hanner's passing we made his Eric's Favorite Rye several times.  No wonder it was his favorite and we like it too.  So my apprentice starts her JDR quest with good underpinnings.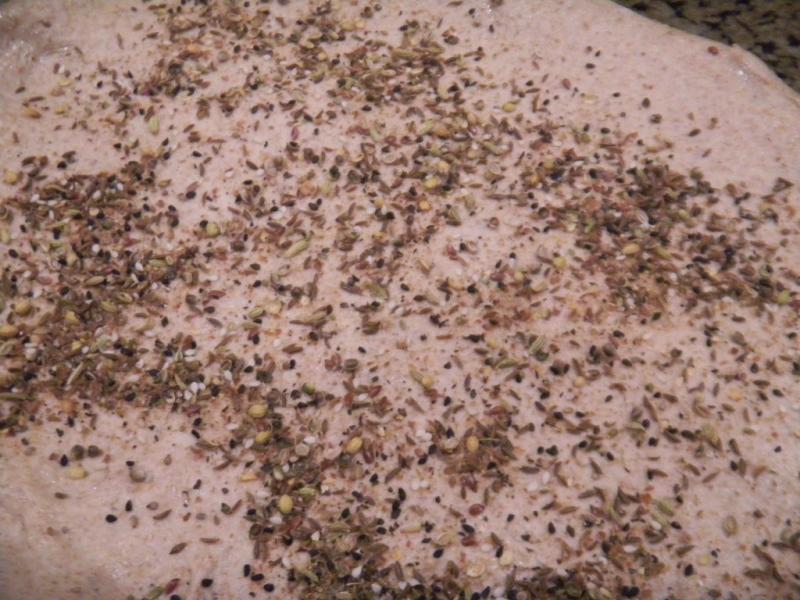 Starting on the outside, we love the corn meal on the Tzitzel and the corn starch shine on EFR – so we decided to do both because my apprentice is just that kind of anything goes floozy baker.  Plus, we want to keep our recent track record of corn in the mix intact.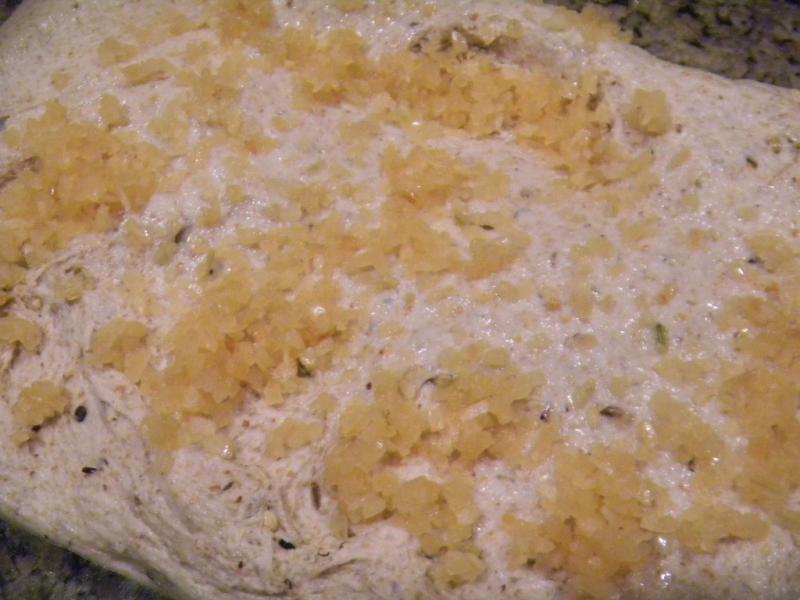 Lucy wanted to up the rye in EFR's mix and the % of whole grains to 40%.  we wanted to get the hydration to around 72-74% thinking that, with a higher percent of whole grains, this wouldn't be too wet to shape into a free form loaf.  Seems most all Jewish Deli Rye you will find out there in Bread Land is shaped into a batard.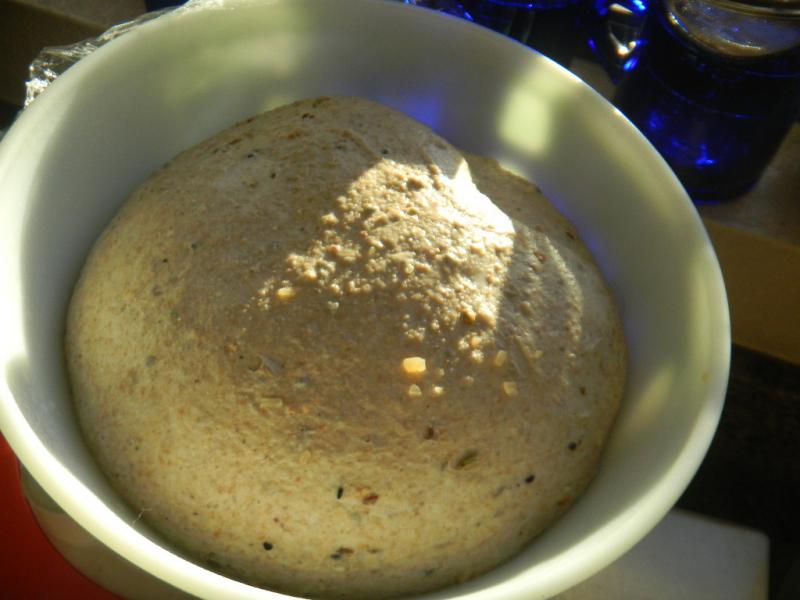 We loved the idea of using re-hydrated onions in the dough like Eric recommended but, we didn't read his recipe about using the left over onion water for the liquid until it was too late – so we saved it for the next iteration of this bread.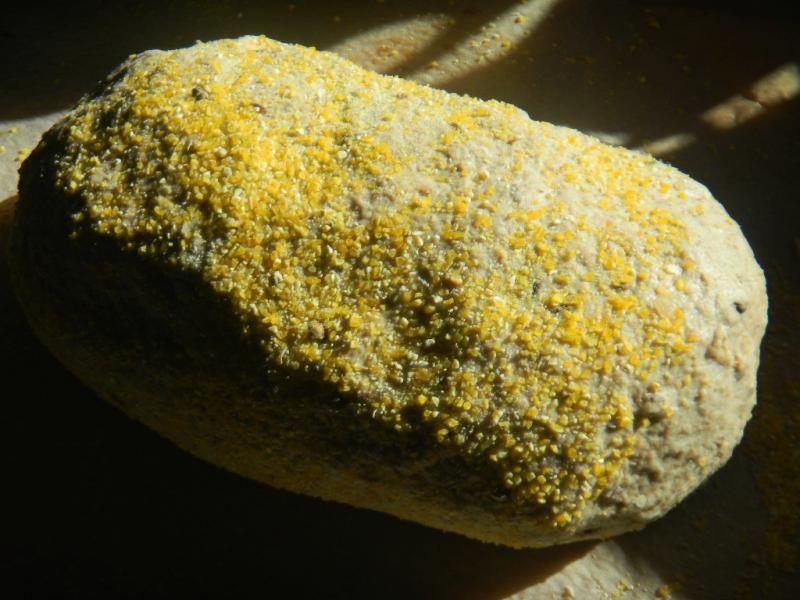 Stan and Norm did a Tzitzel in the fantastic book; 'Inside the Jewish Bakery' that Varda leaned on to get her recipe right.  Here is the link to Eric's Favorite Rye recipe:
http://www.thefreshloaf.com/node/31047/it-took-me-forever-find-erics-favorite-rye
Varda's beautiful Tzitzel post can be found here:
http://www.thefreshloaf.com/node/26383/tzitzel-bread-journey-ends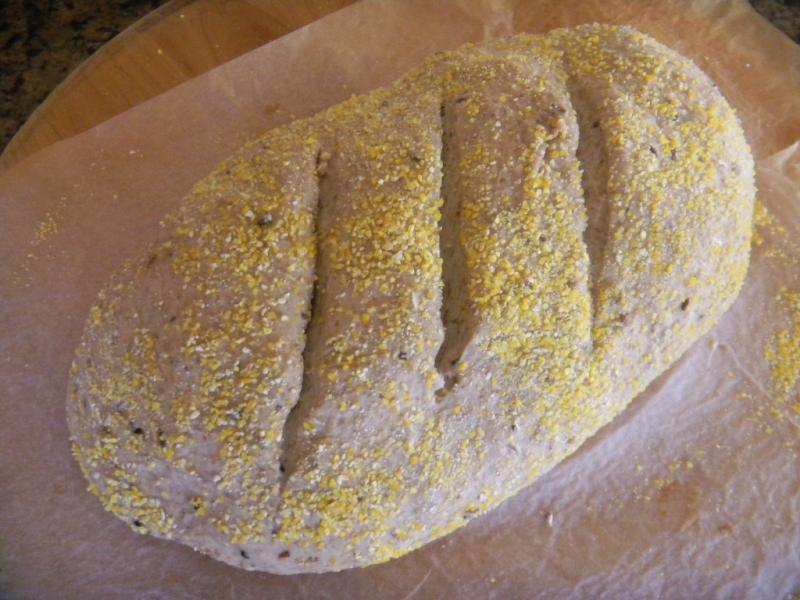 My example won't be as professionally baked or as pretty as theirs but we are hoping the taste will come through.  We love combining similar breads to see what comes out of the union.  No first first clear flour available locally but, we did have rye berries to grind and bread flour - Lucy thought there must be some first clear to be found in there somewhere!
Changes from both (or one of the two) of the recipes include: No commercial yeast or sugar so we upped the % of rye sour levain to over 30%.   Added red and white malts with some Toadies for flavor and VWG to help the rye and get the poor bin based bread flour up in gluten content.
Other changes included:  baking the rye bread in the oval WagnerWare turkey roaster with 1 T of water, 10 minutes of slap and folds in place of mixing to develop the gluten,  no counter ferment, way too hot in this AZ kitchen for that and straight into the fridge for a 12 hour autolyse after 4 sets of S&F's 15 minutes apart where the aromatic seeds and onions were incorporated on the 2nd and 3rd folds.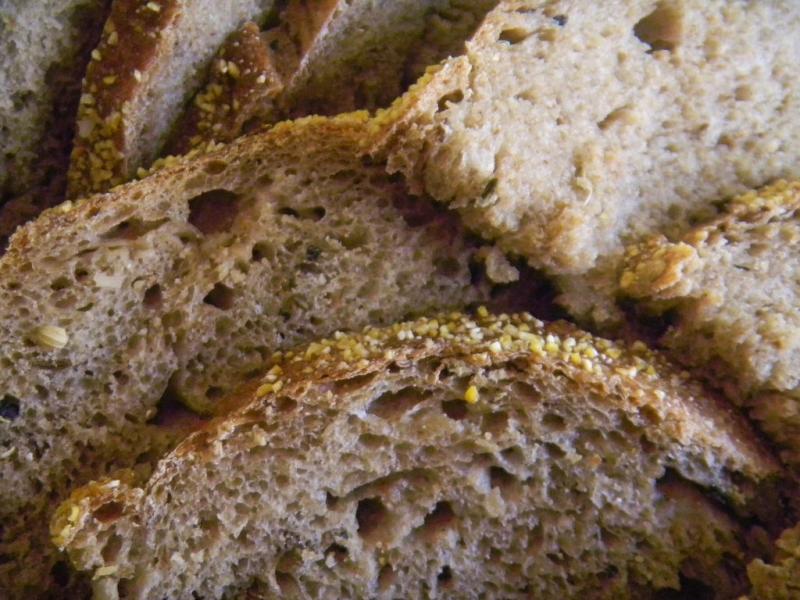 In the morning, we let the dough rest for an hour on the counter to come to room temperature after its overnight snooze.  After shaping we loaded the bread into a trash bag for final proof at 85 F on the counter.  The kitchen heat helped for once!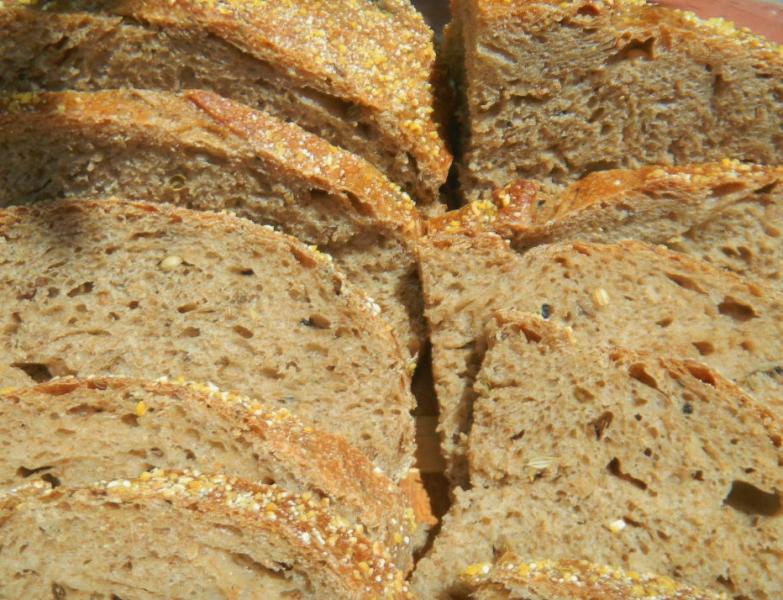 An hour later it was shaped, rolled in corn meal (per Varda's Tzitizel) and slashed  3 times right before it was gently dropped onto the trivet of the roaster by holding onto the parchment paper.  The water was added to the bottom of the DO before the lid was securely placed on top and the whole shebang placed in the hot oven.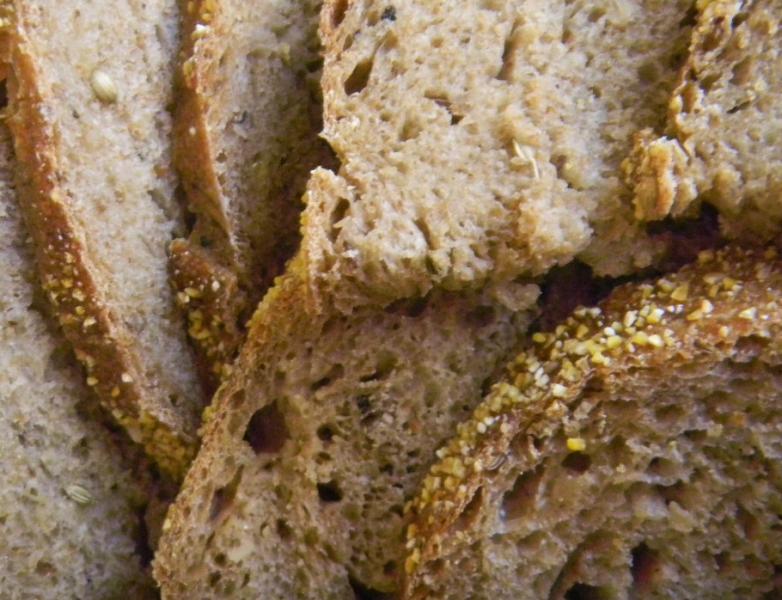 We preheated Big Old Betsy to 450 F with stones top and bottom and baked with trapped steam at 425 F for 2 minutes before turning the oven down to 400 F for another 8 minutes of sweat baking with the lid on.  When we removed the lid at the 10 minute mark, we turned the oven down to 370 F, convection setting this time.  After 10 minutes, we lifted the bread out of the DO with the parchment paper and placed in directly on the stone - rotating it 180 degrees.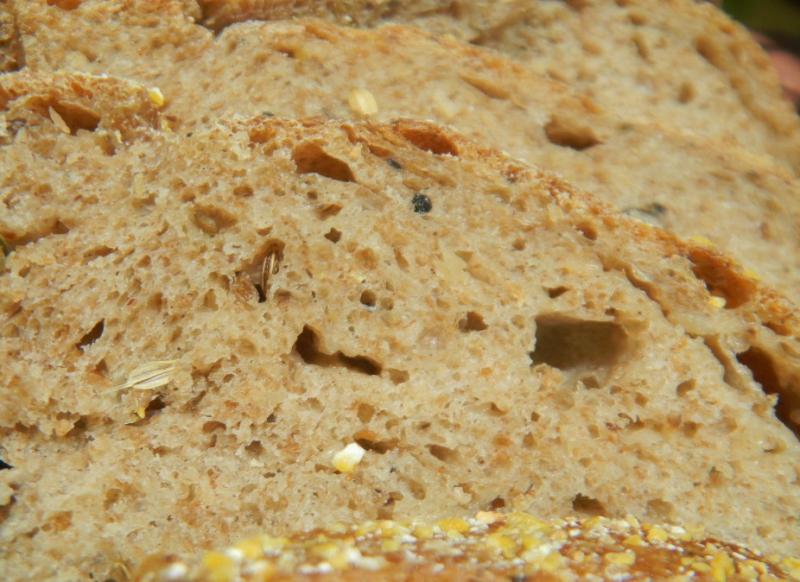 We continued to rotate the bread on the stone every 10 minutes until it reached 200 F.  At that time we shut off the oven and let the bread come up to 205 F before removing it from the oven to a cooling rack and brushing it with the corn starch to shine it up some per Eric's Favorite Rye.  Total baking time was 35 minutes.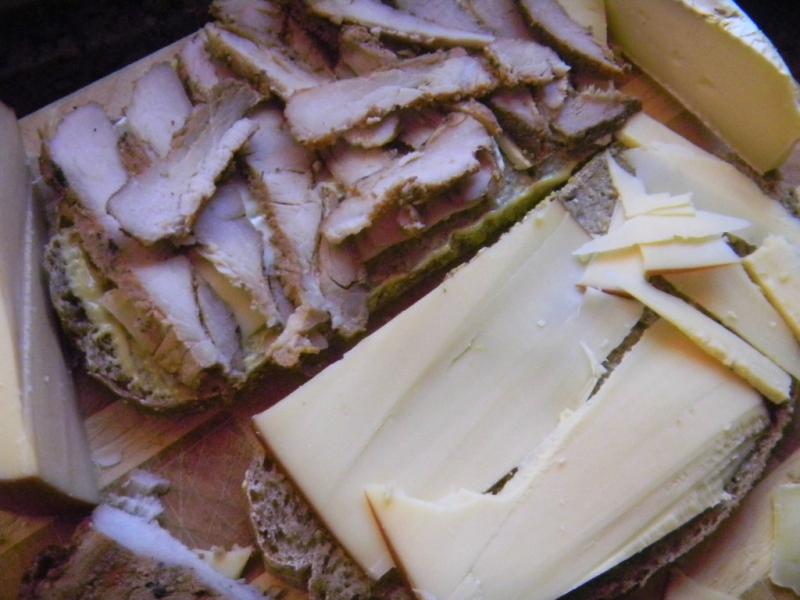 It browned fairly well but not as boldly baked as Varda's was nor even our usual.  Eric said to bake to 190 F but we have always thought this is a tad too low for my taste in crumb texture.   We didn't want to go past 205 F either so it would still be moist.  This is the crust we got at 205 F.  It is what it is.  The crust went soft after the shine application.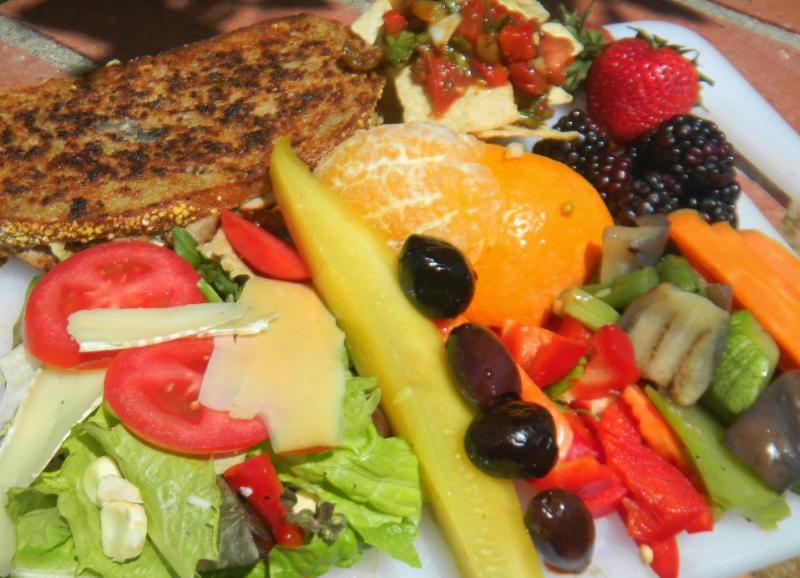 It smelled great baking and still does on the cooling rack.  The re-hydrated minced onions dominate the nose even though there wasn't very much of them but this is a good thing as far as my apprentice is concerned.  Will have to wait on the crumb and will check Eric's and Varda's recipes to see when they recommend to cut it.  We couldn't wait that long so we cut it and we were really stunned.  The crumb is unbelievably soft and moist like it had cheese, YW and was Tang Zhonged!  Never had deli rye like that before.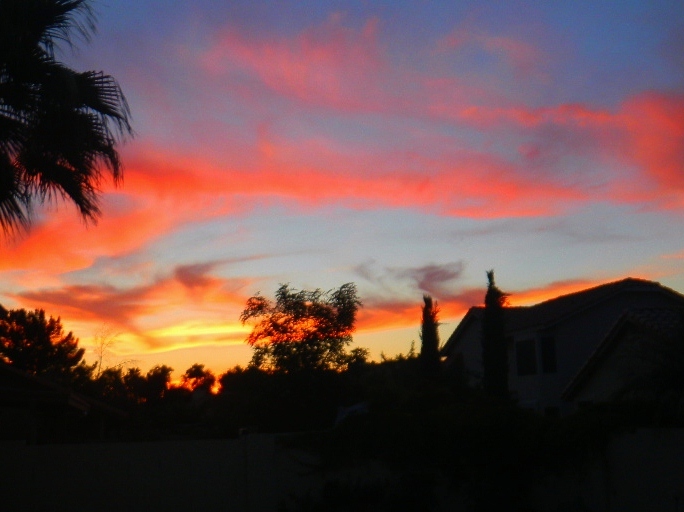 This bread just plain tastes great.  We made a grilled pork, Brie and Smoked Gouda grilled cheese sandwich with the usual fixings.  Normally we cut a slice of bread in half for the sammy but not this time - no way - this bread is too good to limit!.  Everything on the plate was at it's very peak and the best my apprentice can muster and she put home made Dijon on the sandwich too!  Home grown tomato, home made kosher dill pickle, oil cured and kalamata olives, super ripe and sweet red bell pepper, salad from the garden with the same two cheeses, steamed and grilled vegetable medley, black berries, strawberries, the sweetest most ripe Minneola from the back yard and a combo salsa (Pico de Gillo, chipotle and grilled onion and peppers left over from CDM) on chips. 
Lucy is begging for some applause for this one!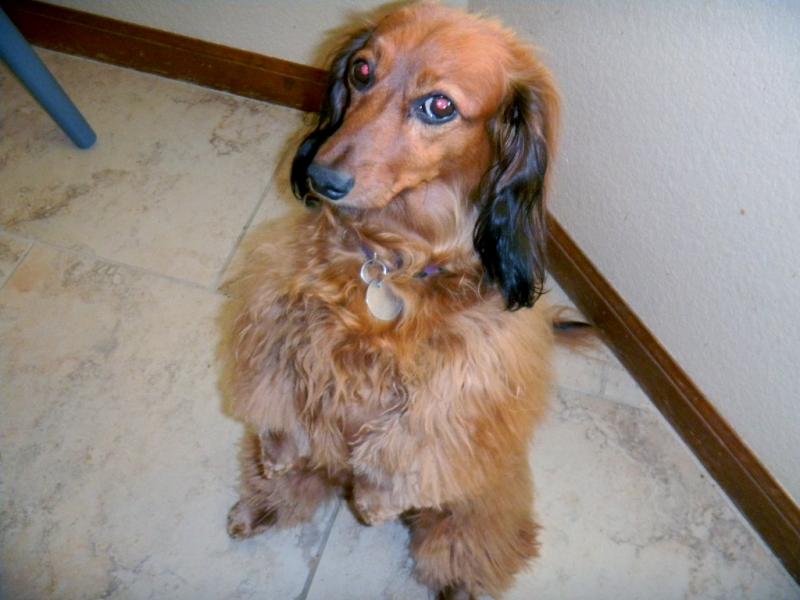 Lucy won't have to come up with a better formula until we get tired of this one - and we won't ever do that.  This bread was also tasty for breakfast toasted; with butter, a schmear and caramelized minneola marmalade - with berries and mango.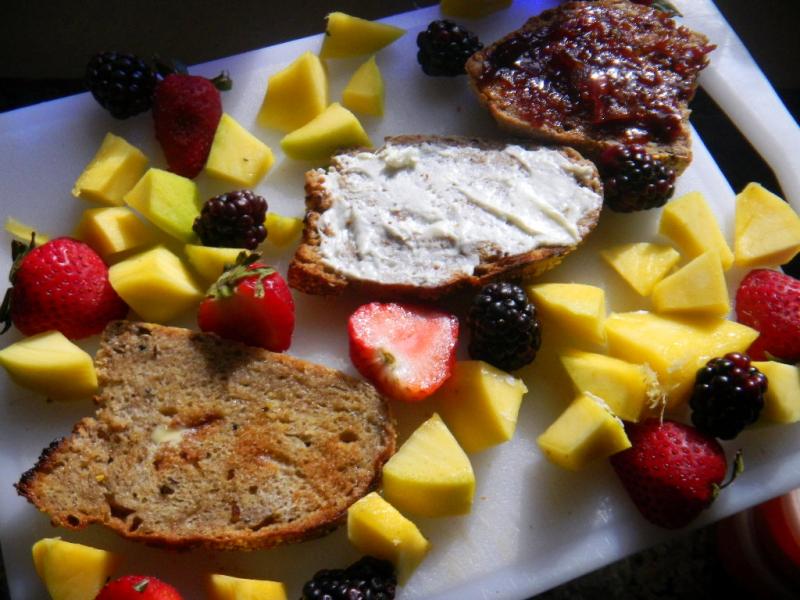 Formula
| | | | | |
| --- | --- | --- | --- | --- |
| Rye Sour Levain | Build 1 | Build 2 | Total | % |
| RyeSD Starter | 20 | 0 | 20 | 4.35% |
| Dark Whole Rye | 60 | 60 | 120 | 26.09% |
| Water | 60 | 60 | 120 | 26.09% |
| Total | 140 | 120 | 260 | 56.58% |
|   |   |   |   |   |
| Levain Totals |   | % |   |   |
| Flour | 130 | 28.26% |   |   |
| Water | 130 | 28.26% |   |   |
| Hydration | 100.00% |   |   |   |
|   |   |   |   |   |
| Levain % of Total | 30.65% |   |   |   |
|   |   |   |   |   |
| Dough Flour |   | % |   |   |
| Bread Flour | 290 | 63.04% |   |   |
| Dark Rye | 40 | 8.70% |   |   |
| Dough Flour | 330 | 71.74% |   |   |
|   |   |   |   |   |
| Salt | 9 | 1.96% |   |   |
| Water | 220 | 47.83% |   |   |
| Dough Hydration | 66.67% |   |   |   |
|   |   |   |   |   |
| Total Flour | 460 |   |   |   |
| Water | 350 |   |   |   |
| T. Dough Hydration | 76.09% |   |   |   |
| Whole Grain % | 39.57% |   |   |   |
|   |   |   |   |   |
| Hydration w/ Adds | 72.92% |   |   |   |
| Total Weight | 864 |   |   |   |
|   |   |   |   |   |
| Add - Ins |   | % |   |   |
| Toadies | 9 | 1.96% |   |   |
| Red Rye Malt | 3 | 0.65% |   |   |
| White Rye Malt | 3 | 0.65% |   |   |
| VW Gluten | 5 | 1.09% |   |   |
| Total | 30 | 6.52% |   |   |
|   |   |   |   |   |
| Bread Spices |   | % |   |   |
| Caraway, Anise, Coriander, Fennel | 8 | 1.74% |   |   |
| Caraway | 2 | 0.43% |   |   |
| Minced Dried Onion - Dry Weight | 5 | 1.09% |   |   |
| Total | 15 | 3.26% |   |   |