Hamelman's Semolina Bread
I have been baking my breads seam side up most of the time, to hide my slashing disasters. But if I don't practice, how I am I going to improve? In that spirit I have decided to test my slashing prowess at least once a week.
I decided to go with Hamelman's semolina bread as the hydration is low (62%) and I thought scoring would be easier. I used finely ground semolina (I have no idea how it compares with Durum flour). I followed his recipe as is except I added RYW in place of water while making the flying "sponge".
The result :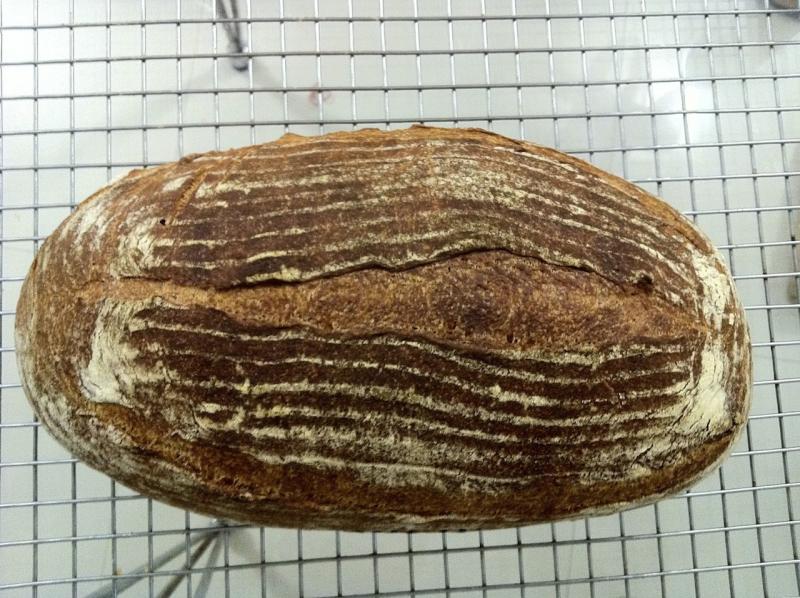 My scoring has still a long way to go.
But like all breads from the master baker, this one also rules in taste & texture. Good enough to eat by itself, better toasted & even better to mop up meatballs on a Sunday afternoon :)