Apple blueberry chia seeds whole wheat sourdough bread fragrant with blue pea flower
inspired byFarina http://www.farine-mc.com/2012/08/apple-blueberry-spelt-bread-with-chia.html
my version of this bread. out of spelt flour at that moment. replaced with organic whole wheat flour. friend gave me a handful of beautiful blue pea flower from her garden. this flower is popular among our locals making nyonya kueh..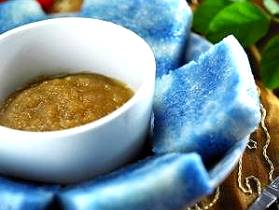 http://nonya-cooking.webs-sg.com/pulut_tai_tai.html
the amazing blue it gives .. and fragrant as well, quite similar to lavender.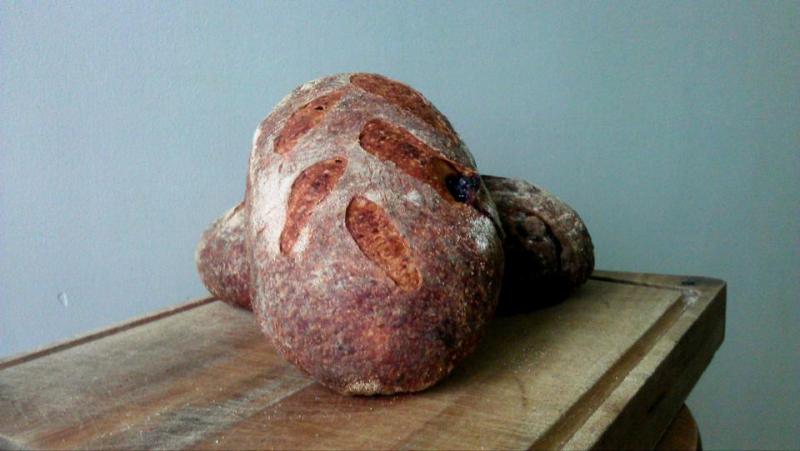 made 2 batards and a boule..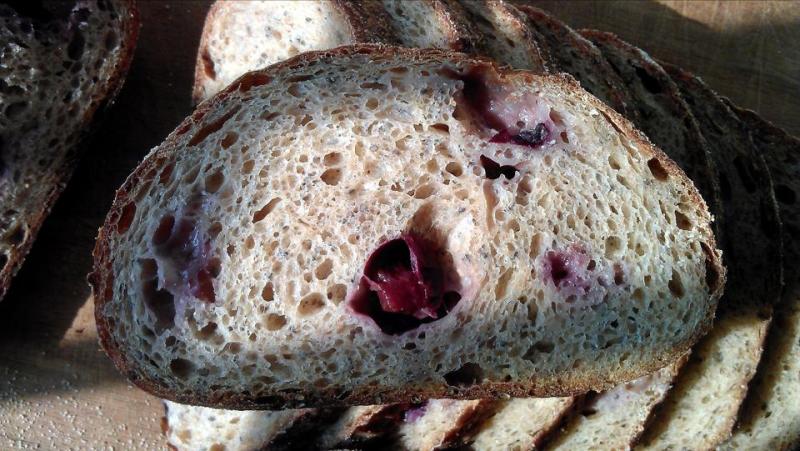 soaked the blue pea flower with some hot water n pounded. because it was so little i lightly mixed it into the dough as i did the SF.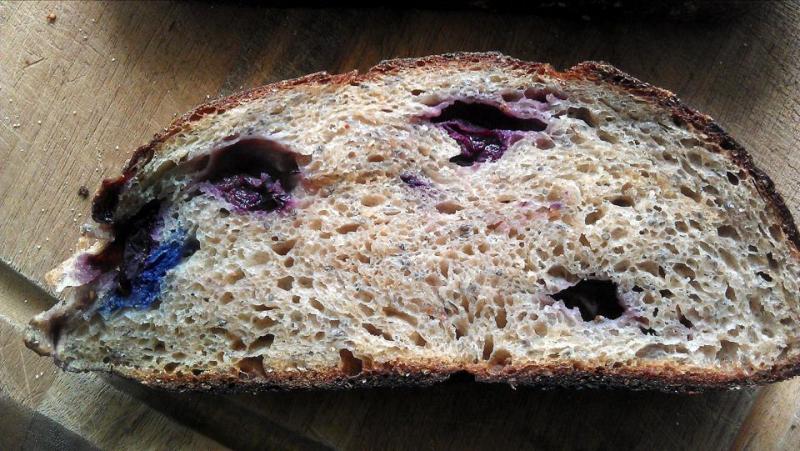 this crumb shot is from the Boule.. lovely hue of blue :) 
taste great..
a picture from my wonderful friend she made tonight's dinner eaten with 2 slices of the bread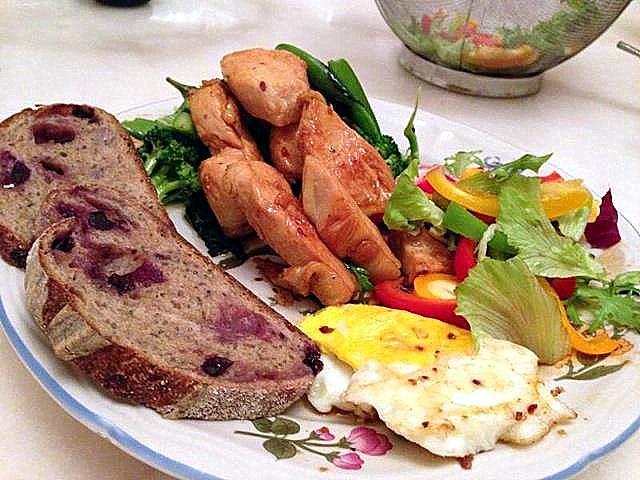 evon