Now for something completely different... well, sorta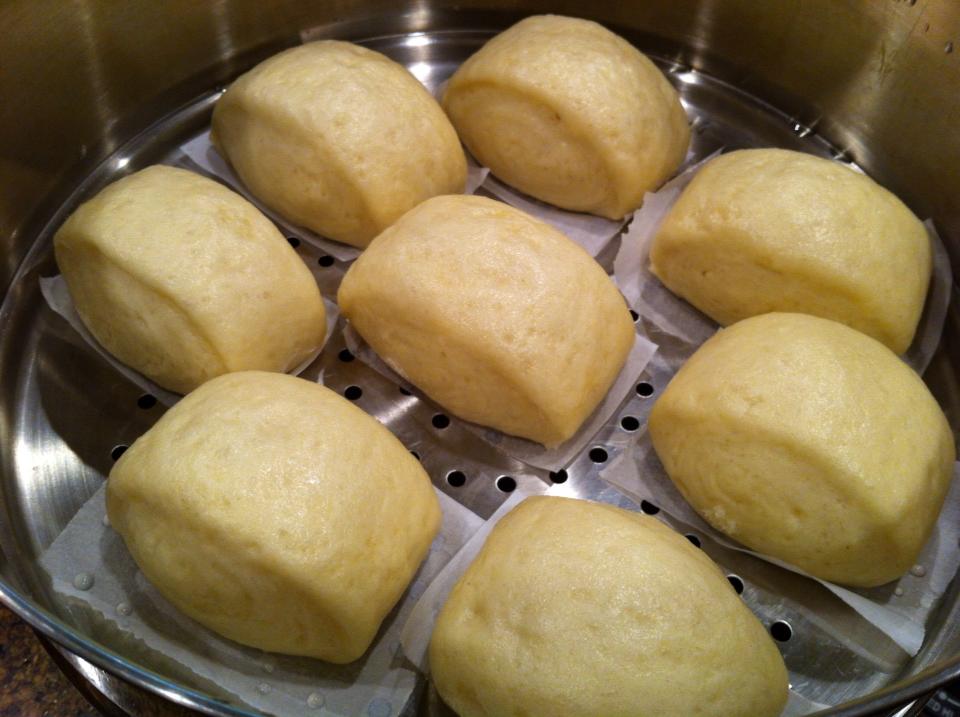 Going back to my roots and made Chinese steamed buns (mantou).
APF 250g, water 80g, milk 50g, sugar 15g, oil 5g, yeast 3g
Knead together by hand, first rise is optional. The dough should feel fairly dry. Roll dough out to a rectangular sheet, then roll up tightly into a cylinder. Cut into 8 pieces and proof for about 45 minutes. Steam with medium heat for about 15 min.
My daughter said, "Daddy, next time can you make them with taste?" Little did she know that these are magical buns. The more you chew, the sweeter it gets. It's an enzyme thing.