Consistent splitting at bottom/of loaf -- Ideas?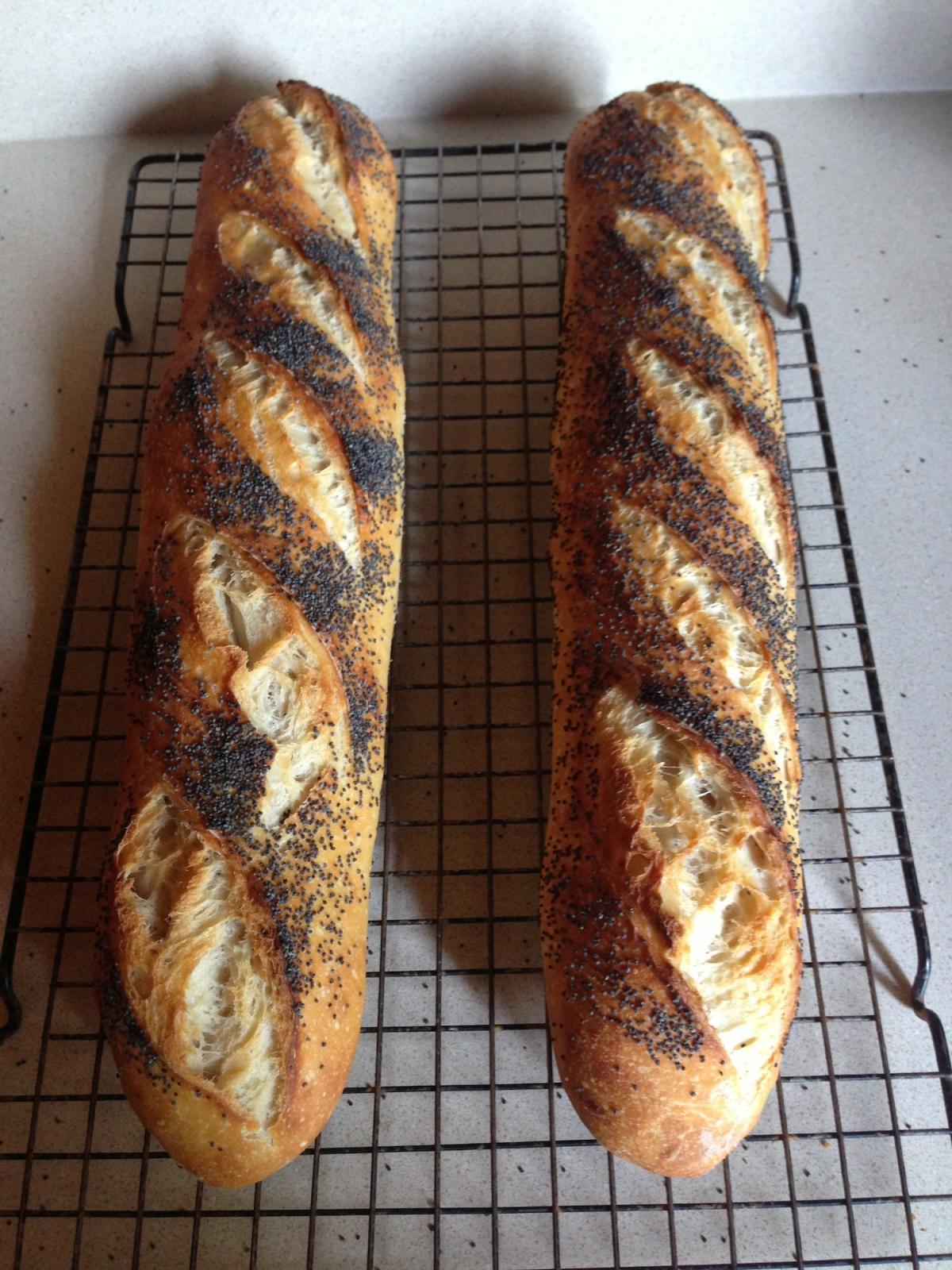 Greetings -
I'm hoping the experts here will give me a few ideas of what to try to prevent splitting at the bottom of my baguettes. I've included a few photos.
Interestingly, this splitting happens only when I use my perforated pans. If I use parchment paper on a stone, there is no splitting. This leads me to conclude that the problem is not my shaping...but I'm open to that being the problem ;) . It seems like with four scores for shorter loaves, and five scores for longer loaves, and those scores resulting in fairly high grigne, that the splitting would NOT be the result of too much tension. I proofed these loaves for about 1 hour and 15 minutes at 68 to 70 degrees and they all passed the poke test.
I certainly appreciate all your thoughts -- thank you!!