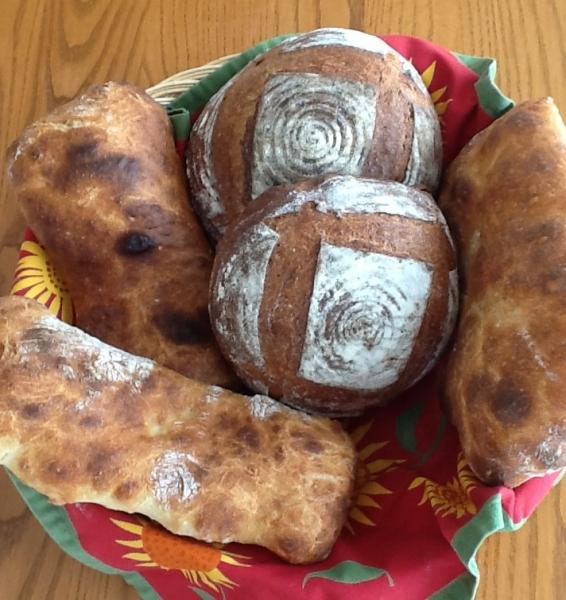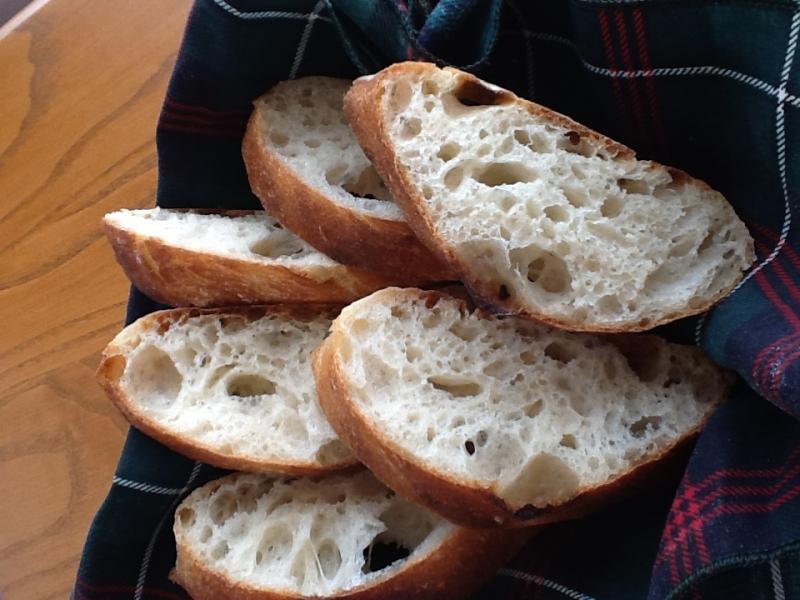 It is snowing here in Minnesota in mid-April. Good day to bake bread.  I made the  Coccodrillo Ciabatta recipe from TFL with the 100% hydration dough.  I also made the whole wheat boule from Hammelman's Bread book.  Really happy with the loaves.  Crumb was divine on the Ciabatta and I hope the crumb will be good on the whole wheat loaf as well.  (Will not cut into it until tomorrow.)
I have to say, I was very dubious about the Ciabatta dough as I have never worked that slack of a dough before, but it worked just like Jason said.  We ate one of the loaves in one sitting for lunch with some Gouda cheese and good olive oil.  Will be a go to recipe from now on.
I am really liking the Hammelman book and my only complaint is I am a metric convert and I have to convert his recipes to gms from the pounds and ounces.  But I am happy with my loaves so far.
So glad to have a place to share success stories as well as help for the not so pretty bakes.