Whole Grain Loaf Thoughts
Hi all,
I've attempted to bake this whole grain sourdough loaf the past two weekends. The taste has been great! Hearty with a nice rye taste in background. My problem is that I haven't been seeing good results with my scoring or the oven spring that I want. My first attempt, the loaf exploded on the sides (I thought this was from shyly scoring the bread) and the second time didn't explode on sides, but didn't show much gas release either. (It was by no means flat, the bulk fermentation more than doubled and the second rise after the batard shaping had a decent rise as well) The crumb turned out okay (the second week probably could have stayed a couple minutes longer in over, the slightest moisture at center.)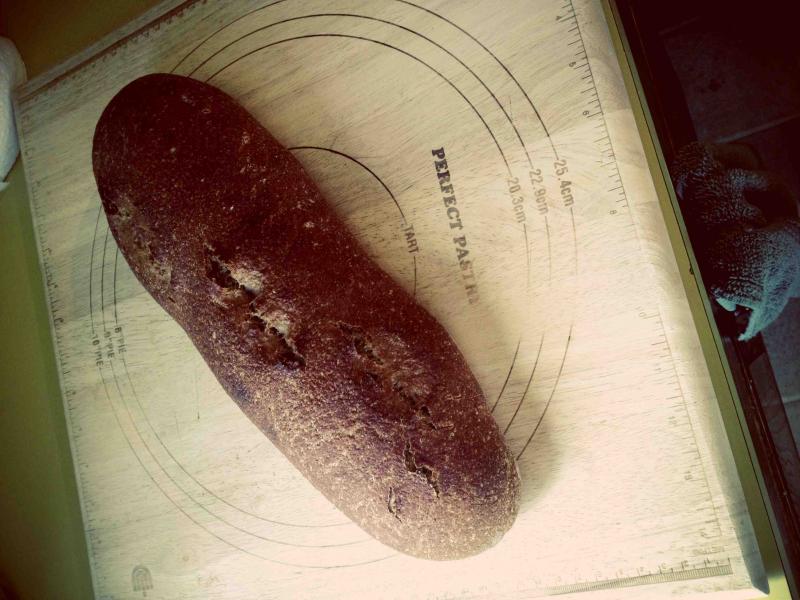 Scoring marks were a little more than 1/4" deep. No nice expansion of crust. (Used roasting pan steaming technique)
Crumb is not bad. I've also read that spelt is finnicky to deal with. This is my first time using the flour. 
Just looking for some tips or thoughts on how to better handle loaves with spelt (and whole wheat based loaves in general).