10 Hour Sour and Doughometer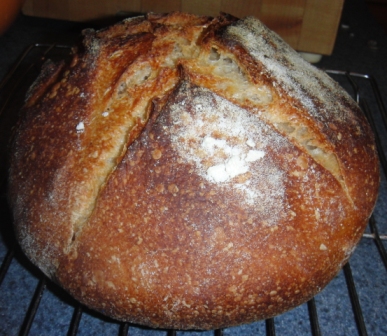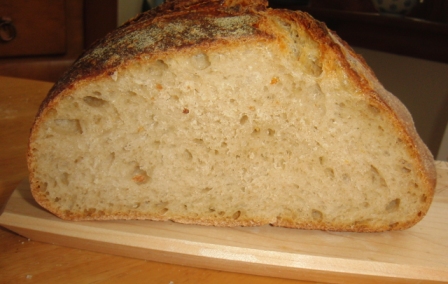 Having grown up in San Jose, CA, SF sourdough is what I think of when I think sourdough and thanks to many posts on this site, especially the ones concerning Larraburu, such as this one: http://www.thefreshloaf.com/node/17730/divine-inspirationfor-me-it-way-larraburu-brother039s-sf-sd-what-was-it-you have given me a lot of inspiration and I feel like I'm getting closer to being able to get the sour I want without having it taste like whole wheat or rye. I've been keeping the mother starter at room temp and feeding it 1 part starter : 1 part water : 1 part AP : 1 part WW. I still don't have any clear flour, which seems to be what's providing the necessary ash content in the Larraburu formula, so I've been adding a portion of WW as a placeholder of sorts.
SFish Sourdough
50g stiff levain (refrigerated after refreshing the mother starter)
25 g whole wheat
275g KA all purpose
180g warm water (170g + 10g after 5-10 min. autolyze)
6g salt
I mixed everything but the salt and 10g of water and let it rest for 5-10 min. and then added the remaining ingredients and hand kneaded ( 5 minutes?) to combine. I let it rise in ther oven, aiming to keep temp around 86 F by alternating oven light on/off. After about 5 hours I did a few S&Fs, preshaped and rested for 5 minutes, and then shaped as a boule and proofed in a towel lined bowl back in the oven at the same temp for an additional 4.5 hours. Then I preheated oven and ceramic baking dish to 500 F. When I added the dough I dropped the oven to 425 F. Steamed for 20 minutes lid on and an additional 15-20 min. with the lid off.
The flavor was more or less spot on with what I was looking for, definitely sour without being too sour, and it still had good shape. I didn't use steam during proofing and the outside of the loaf got dry so that may have helped it keep the shape during the long proof.
Since there doesn't appear to be a poke test equivelant for pH or TTA, I'll confess I tried a tiny bit of the dough a few times as it was proofing. And I also tried out the method of putting a small piece of dough in water to see when it would be light enough to float. I also added some corn oil to try and gauge further change over a longer proofing time. For a while I thought it wouldn't work, but sure enough, soon after I had shaped the loaf the dough ball started to float. Strange dough blob in action photos below:
Start:
5 Hours: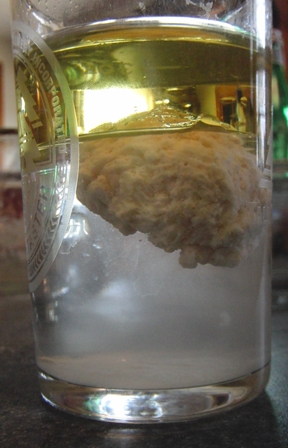 6 Hours:
7 Hours: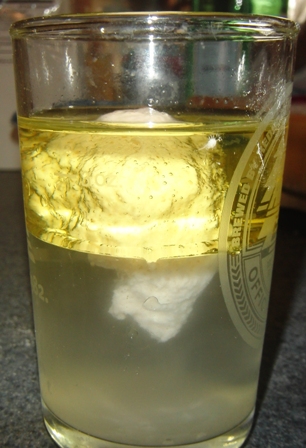 8 Hours: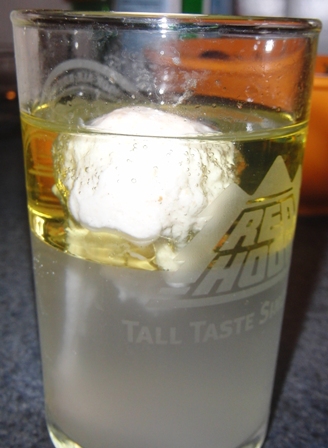 Still looking for a handheld TTA meter though...