St. Paddy's Day Feast, Sort of Ballymaloe 100% WW Brown Bread and Irish Ruben's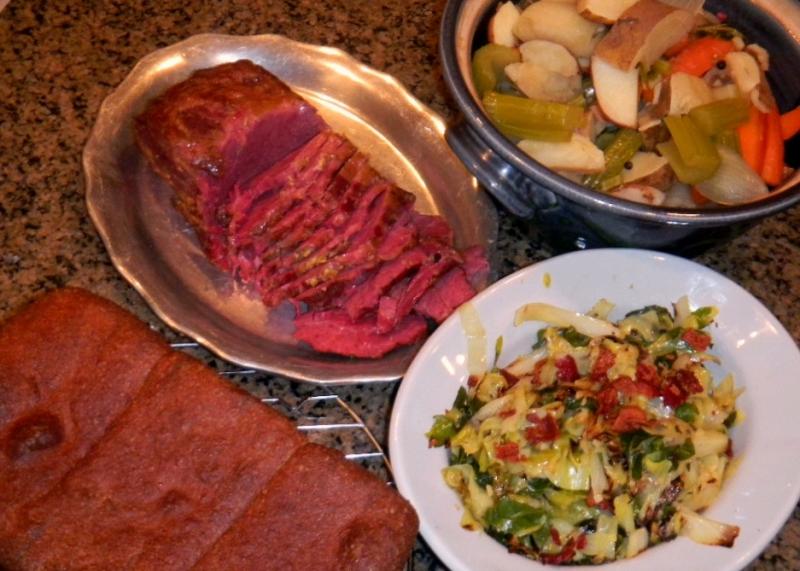 Traditions get all tied up with the way things used to be but they point to a better future too.  There aren't too many traditions that are tied to bad things.  No one wants to celebrate them year after year.   Those we try to forget.  But, the good things we want to remember and renew.  St Paddy's Day is such a tradition and everyone can be Irish one day a year, put on the green and look forward to a better future.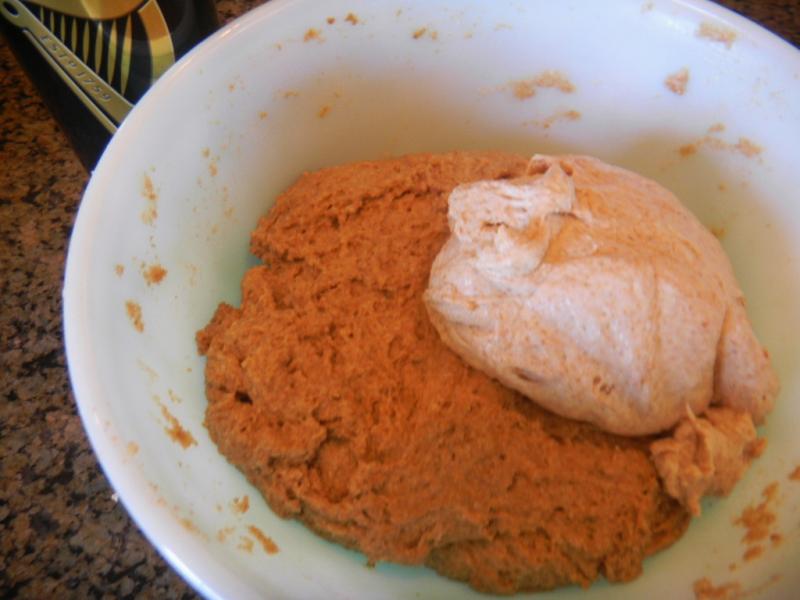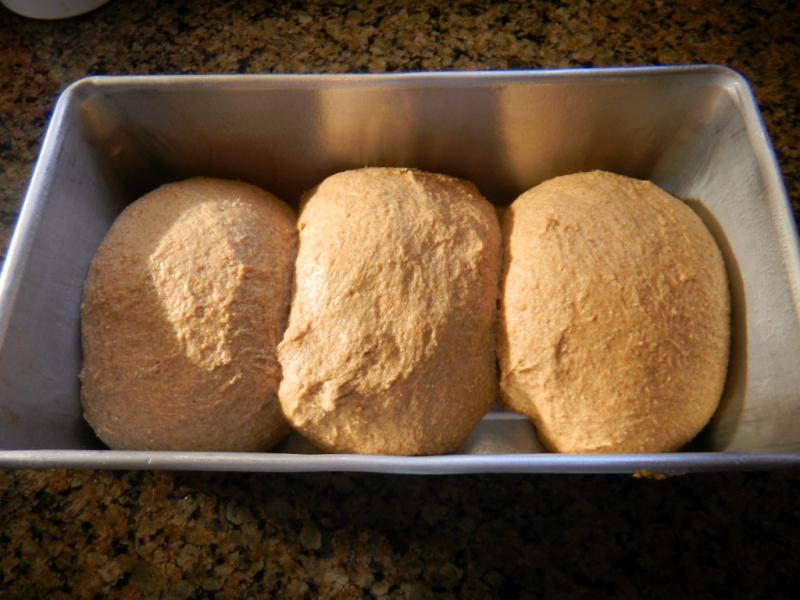 Carrying on traditions can also be mean that things don't change over time and the typical Irish feast is a fine example.  Who doesn't want corned beef and cabbage, boiled; potato, carrots, celery and onion, a nice brown bread, soda bread or scones and fairy cakes at least once a year?  Next day Irish Ruben's aren't bad either.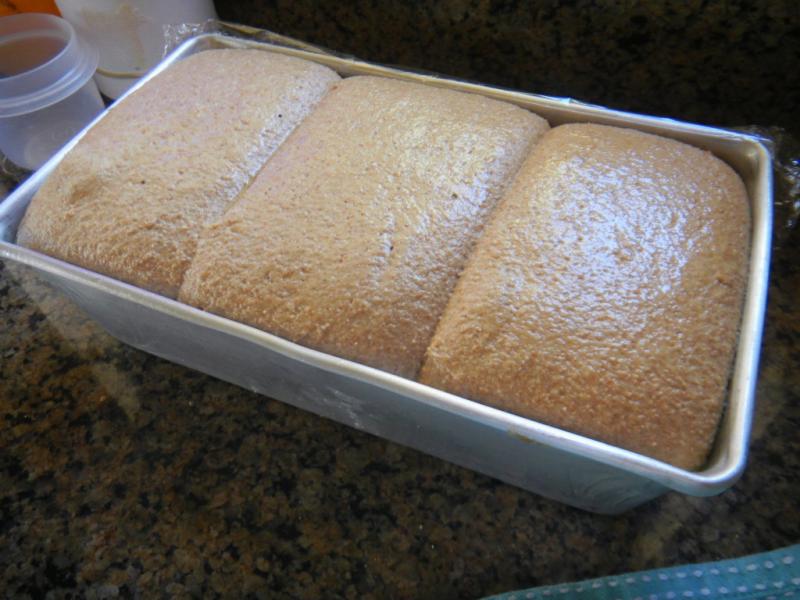 This year, as we usually do, we mixed things up a little bit with the recipes to renew the tradition by not get stuck in the way things were, a problem with traditions that don't change with the times - can't let pride get in the way of progress.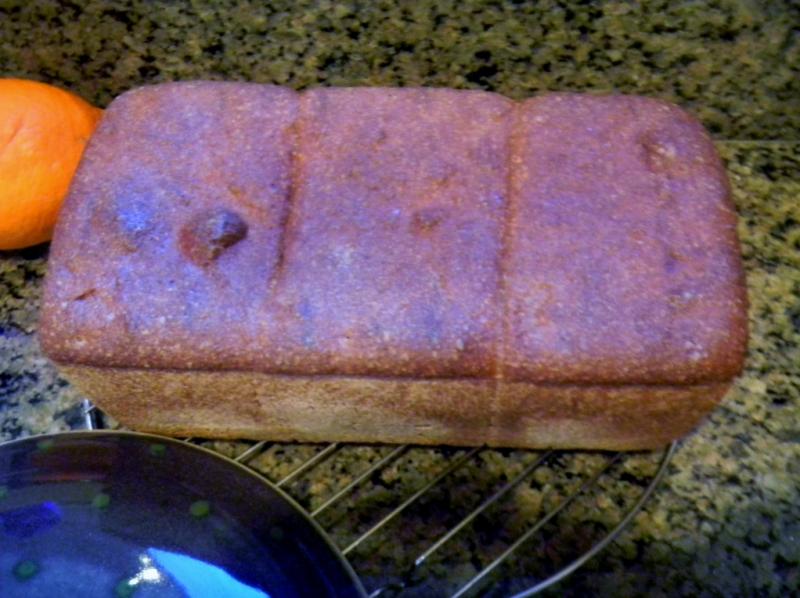 So instead of covering the simmered corned beef in mustard and grilling it to finish we covered it as usual but baked it in the oven to get some color and flavor on it.  Instead of sautéing the cabbage with some garlic in butter and bacon fat, we added Swiss chard   and collard greens to the mix - highly recommended.  In place of scones, we made lemon curd fairy cakes and our take on Ballymaloe's Yeasted Brown Bread replaced the usual soda bread.  So like all traditions that last, they change to withstand the test of time.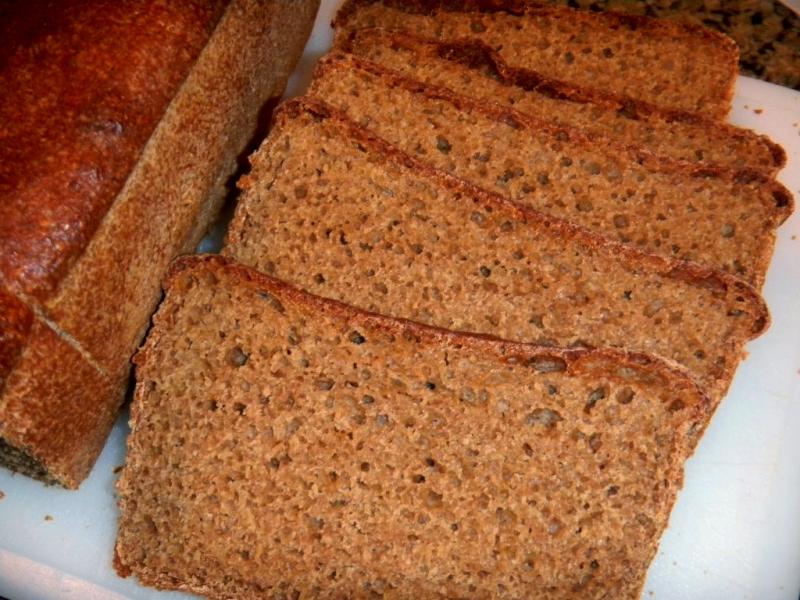 Sadly, our daughter Molly couldn't be with us this year, but she did have Dad email her the recipes from his and her cookbook.  She called to tell me that a lot of important stuff was missing from them too!   She more into the way things are now than the way things were yesterday and so long ago as last year.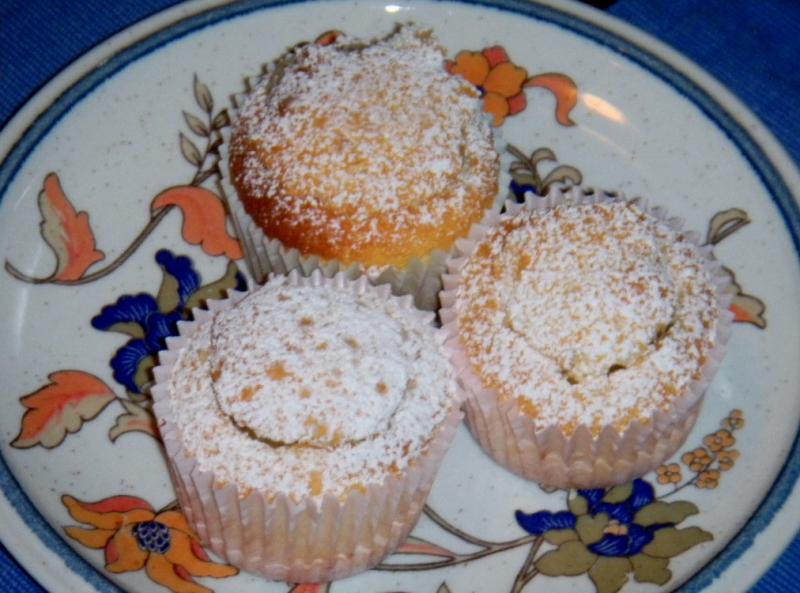 It's the bread we want to talk about.  After staying at Ballymaloe for several days so long ago, we had the luxury of having their SD bread, soda breads; brown and white and their famous yeasted brown bread which is far and away our favorite with the sourdough coming in 2nd.  A SD brown bread would be out favorite if they made one.  Looks like a future project for my apprentice?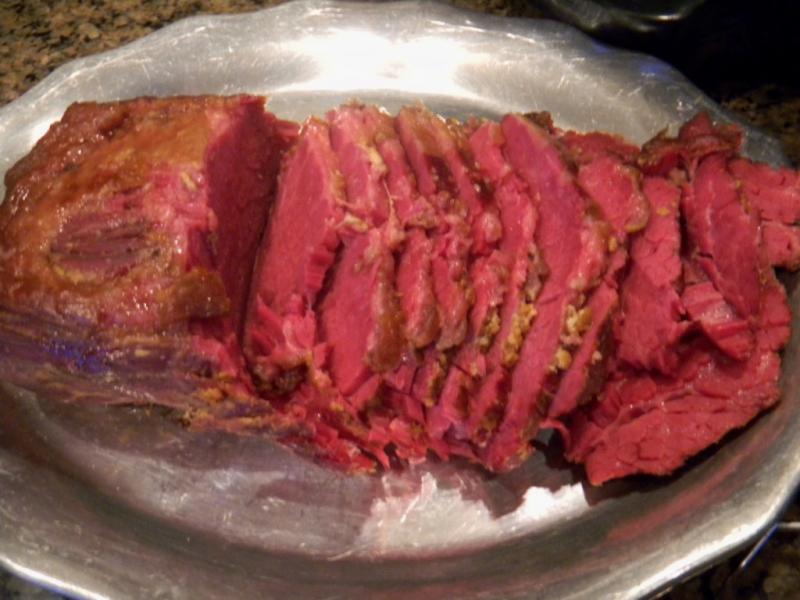 I have never had much luck making this yeasted brown bread as the recipe was originally written.   The recipe had several errors in it that have now been corrected by Darina Allen.  It had 50g too little flour, 150 g too much water and the hydration was 127%, pretty high for a no knead, one rise bread and totally unworable.  She has since changed the recipe adding 50 g of strong flour (now the bread is not 100% whole wheat) and cutting the water down to 425 g from 575g. 
The revised recipe can be found here: 
http://www.guardian.co.uk/lifeandstyle/2010/mar/24/how-to-make-yeast-bread
I'm not into no knead bread and I wanted to keep the recipe 100% whole wheat if I could, plus, I wanted to use Guinness for the water.  I don't keep packages of yeast around as a general rule but I did have one that had a little bit left in it which I used to make a 180 g 100% hydration biga that had 50 g of home milled soft white wheat in it.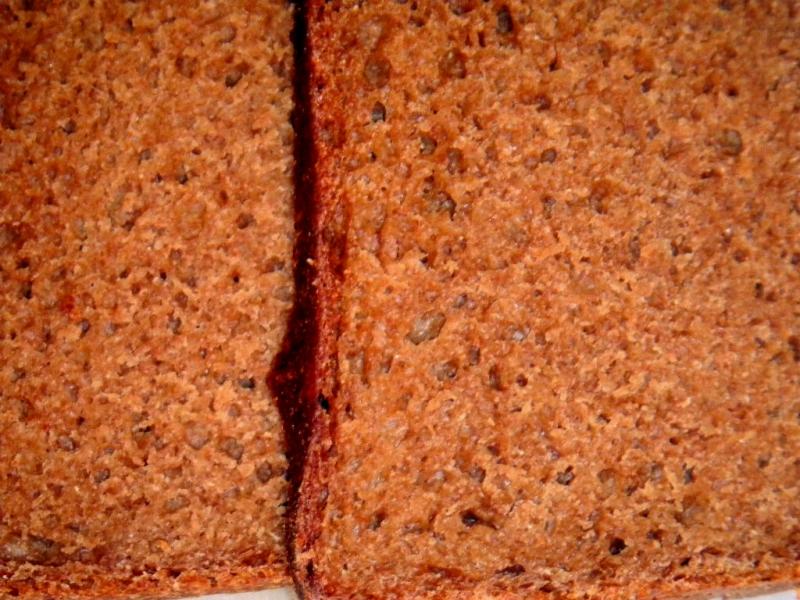 Irish whole wheat, which is traditionally used to make this bread, is milled from soft red wheat, something I haven't found unless online - at exorbitant prices.  So, to try to replicate this flour, I used 50 g of home milled hard red wheat, 150 g of whole wheat pastry flour and 300 g of store bough whole wheat flour.  With the soft white in the biga and the pastry flour we added 15 g of VWG to help this bread out with its lack of gluten.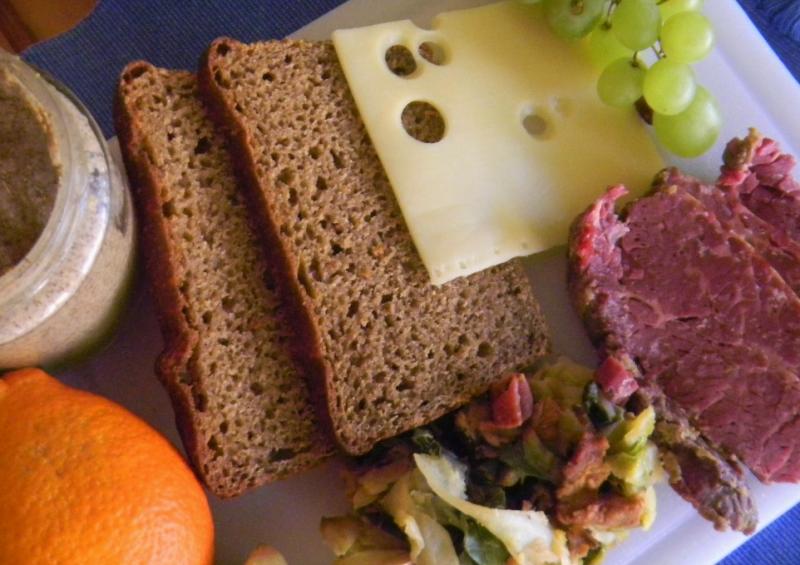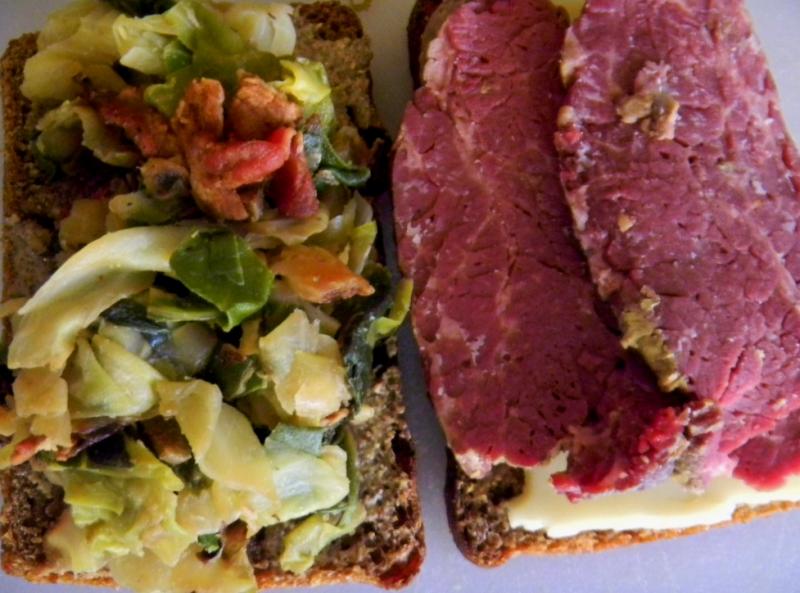 The Irish Ruben - Kerrygold Irish Swiss cheese and butter for panini, home made Dijon mustard, corned beef with sauteed cabbage, Swiss chard and collard greens  just yummy with the usual veggies and fruit assortment.
You always want to buy Guinness in the can since Guinness travels so poorly.  The can is the only way to get anywhere close to what you get in Dublin out of the tap.  It has a small plastic CO2 canister in each can that lets loose its bubbles when you pop the top to ensure you get the proper stoving that Guinness is so famous for when poured,  as the bubbles work their way back to the top to make the head.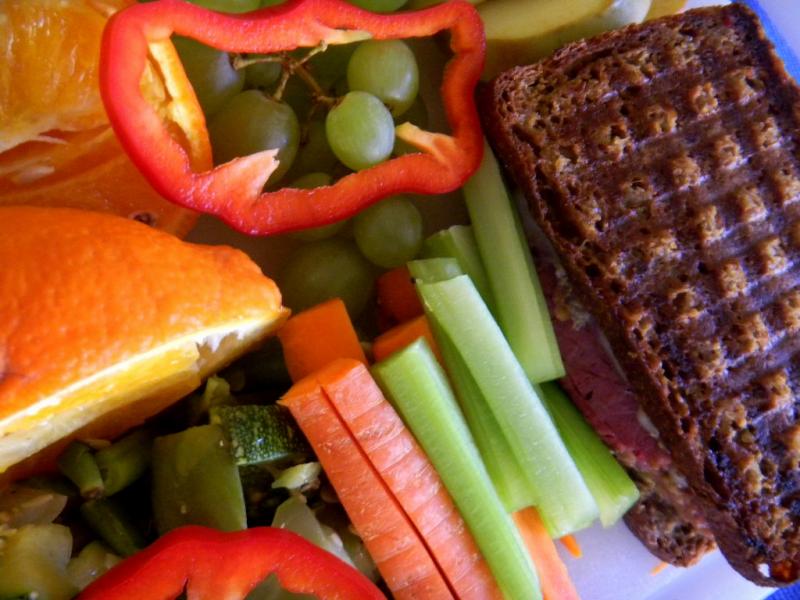 Since one can of Guinness is 14.9 oz or 423 g that is what we used for the 2 hour autolyse.  With the 100% hydro biga and the 84.5% autolyse, the 45 g of molasses (6 times more than Darina's recipe) and 15 g of VWG we ended up with just the right amount of liquid at 88.51% hydration to allow us to do a nice set of French slap and folds to incorporate the biga into the autolyse and develop the gluten.  Plan on doing 10 minutes of slap and folds to get the dough in shape, eventually the dough will come around.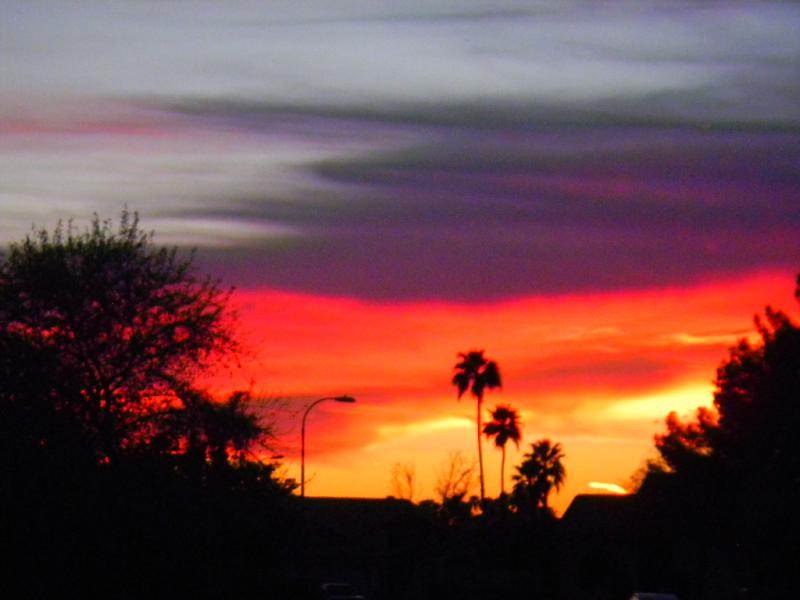 Once the dough had rested for 10 minutes after being slapped around, we divided it into 3 portions, did some S&F's to get it tight and then made 3 little boules to fit in the large loaf tin.  You can see from the picture that the dough did not fill the tin even half full - Irish tins are smaller just like the leprichauns that make them - so have your apprentice make a 12% larger amout of dough next time like i will.  I wasn't paying attention and let the dough proof 1/2 " past the top of the tin, instead of  just under the top of the tin so it was over proofed and there wasn't any oven spring as a result.
It took 8 hours on the counter to get it over proofed - so 7 hours would have been better.  We also thought that we would bake the tin in a hot MagnaWare oval turkey roaster with 1/8 C of extra water under the trivet.  We preheated the roaster at 425 F until the oven beep went off saying it was at temperature and then 5 minutes later removed the roaster from the oven, put the tin inside, topped with the lid and put it back in the oven for 20 minutes of aided self steaming.
We removed the tin from the roaster and put it on the oven rack and turned the oven down to 350 F, convection this time.  We removed the bread from the tin 10 minutes later and placed the bread upside down directly on the oven rack for 10 more minutes.  When it hit 205 F on the inside, it was removed to the cooling rack.  The oven had a stone on the top and the bottom of the oven to regulate the heat properly.
We like the way this bread tastes and isn't far off the Ballymaloe version from a taste point of view.  Even though my apprentice over proofed it, the crumb was glossy, open and mildly sweet.  The crust was crispy, probably due to the DO, but went softer as it cooled.  No wonder this is the bread Ballymaloe is famous for baking and serving to their guests!  Will post the Irish Rubens here after we make them for lunch.  Happy St. Patrick;s Day to All Fresh Lofians everywhere.
Formula
| | | |
| --- | --- | --- |
| Biga | Build 1 | % |
| Yeast | 0.25 | 0.04% |
| Soft White Wheat | 50 | 10.00% |
| Whole Wheat | 40 | 8.00% |
| Water | 90 | 18.00% |
| Total Starter | 180.25 | 36.05% |
|   |   |   |
|   |   |   |
| Biga |   | % |
| Flour | 90.125 | 18.03% |
| Water | 90.125 | 18.03% |
| Hydration | 100.00% |   |
|   |   |   |
| Levain % of Total | 15.38% |   |
|   |   |   |
| Dough Flour |   | % |
| Whole Wheat | 350 | 70.00% |
| Whole Wheat Pastry Flour | 150 | 30.00% |
| Dough Flour | 500 | 100.00% |
|   |   |   |
| Salt | 9 | 1.80% |
| Guinness | 423 | 84.60% |
| Dough Hydration | 84.60% |   |
|   |   |   |
| Total Flour | 590.125 |   |
| Water | 513.125 |   |
| T. Dough Hydration | 86.95% |   |
| Whole Grain % | 100.00% |   |
|   |   |   |
| Hydration w/ Adds | 88.51% |   |
| Total Weight | 1,172 |   |
|   |   |   |
| Add - Ins |   | % |
| VW Gluten | 15 | 3.00% |
| Molasses | 45 | 9.00% |
| Total | 60 | 12.00% |