February 1, 2013 - 9:39pm
Hamelman's 5-grain levain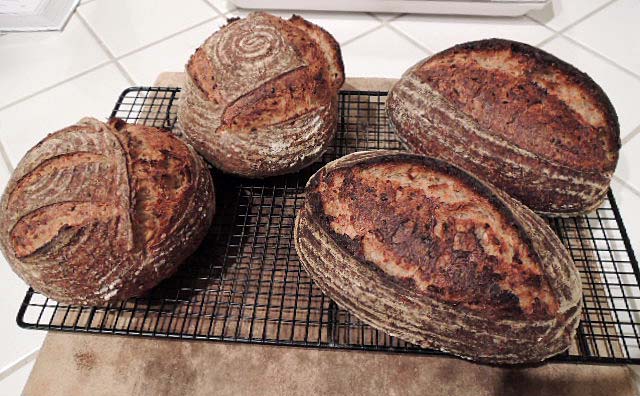 This is certainly one of the most delicious breads I've ever tasted. It is amazing for its complex, wholesome taste. It also has always had astonishing oven spring and bloom for me. I'm not sure why.
I suppose I need to acknowledge that brother  Glenn recently posted his beautiful bake of this bread, if only to claim another instance of Snyder Bros. Synchronicity and deny competitiveness. I did watch out for pixies. They played no role in the baking of this bread. They may be responsible for how much of it my wife ate at dinner, but I do believe that was attributable to how delicious this bread is.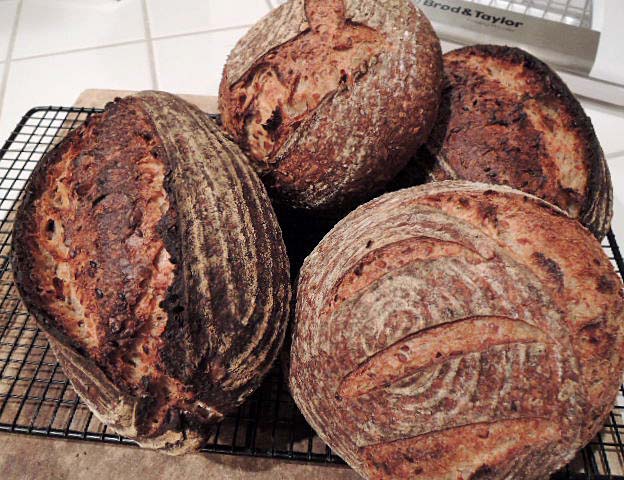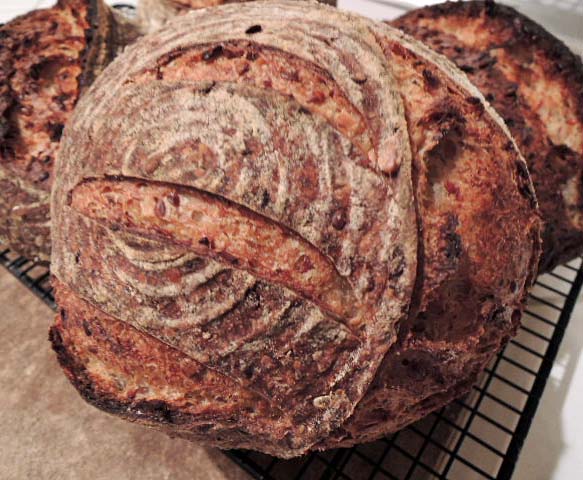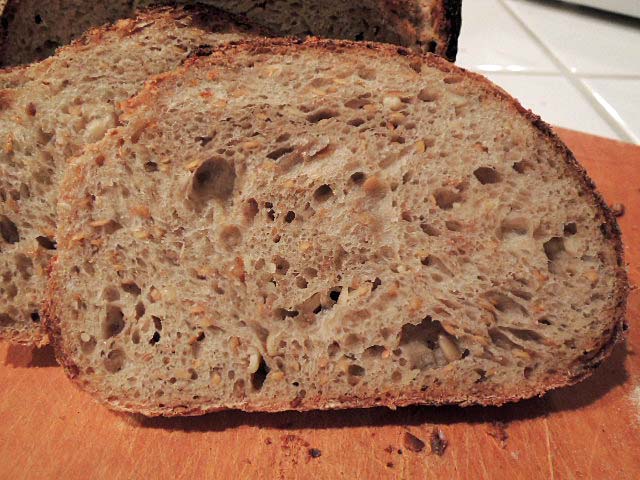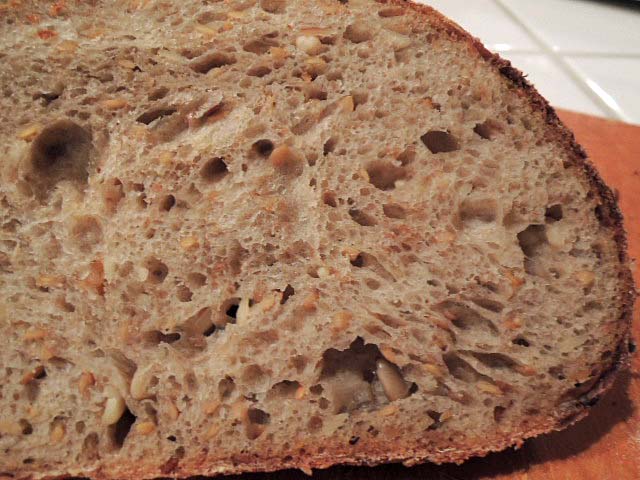 And, from last week's bake of Hamelman's Pain au Levain with WW, here's a point for Varda: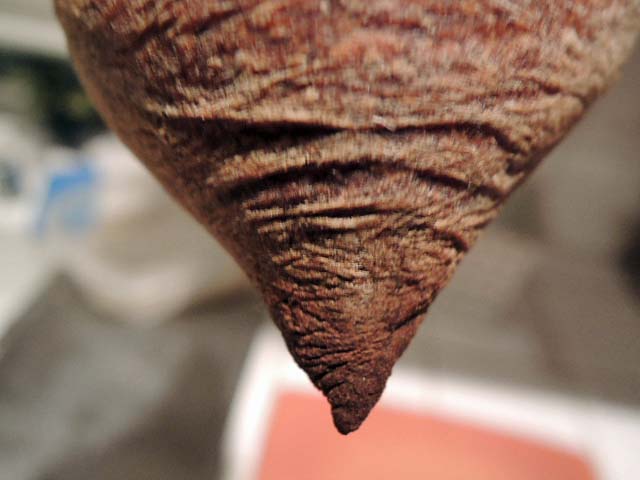 Happy baking!
David