February 1, 2013 - 5:03pm
Phil's Savory Pumpkin and Feta Pie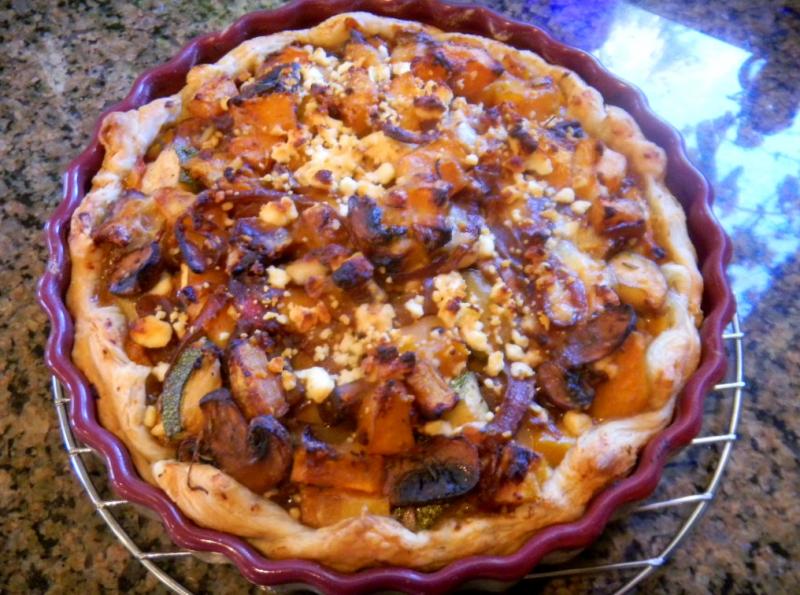 We knew that we would have to get around to making some version of Phil's (Pip's) Savory Pumpkin and Feta Pie.  As soon as we saw it we knew that it would be just about as great as regular pumpkin pie – just a little different.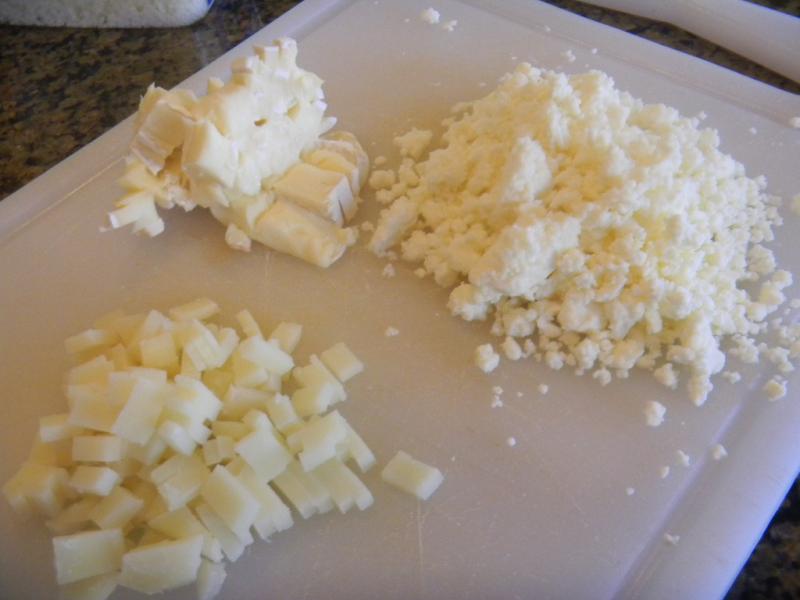 But we couldn't leave well enough alone.  So we caramelized the onions, added some caramelized shitake and button mushrooms and some Mexican grey squash too.  Then my apprentice mixed up a spread of herbs that included thyme, rosemary and basil and I'm sure she put in some super sharp, aged white cheddar and Manchego along with the feta.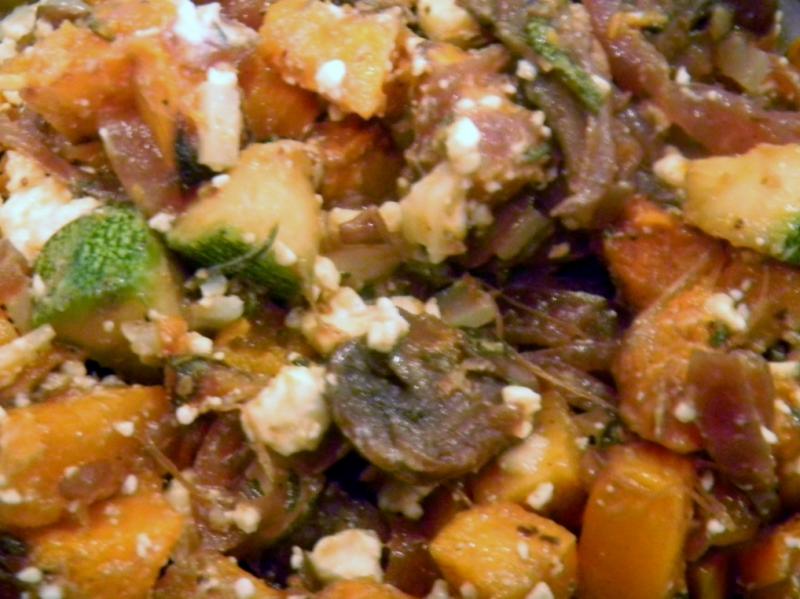 Then we really mixed it up with some whole wheat puff pastry instead of short crust.  Even with all the changes we couldn't mess up this fine recipe. 
It was absolutely delicious and well worth the effort even though it isn't an easy recipe like American pumpkin pie that is basically a pump and  dump sweet custard that is also delicious - just different as Phil says.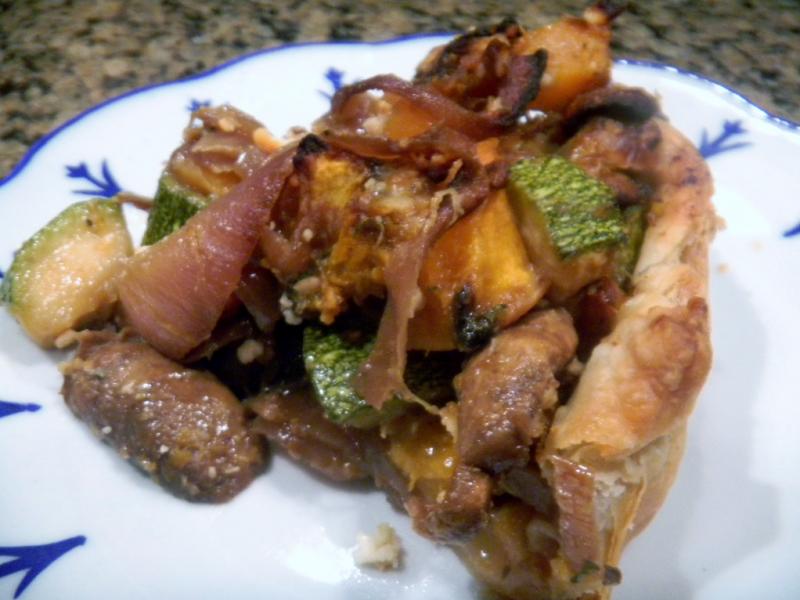 It would be better with short crust, just a s Phil makes it (whole wheat instead)  is our final take of this recipe -  even though puff paste is usually so much better.