January 31, 2013 - 1:04pm
Origami Sourdough and Yeast Water Panettone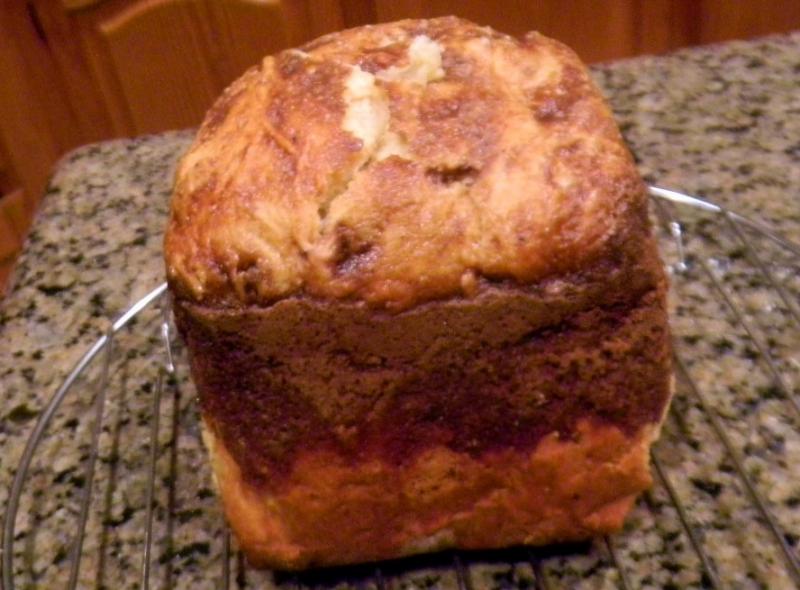 After the last panettone fiasco where they were under baked and plopped themselves onto the carpet when overturned on the skewers to cool, we decided to do some origami panettone molds out of one inside layer of parchment paper and one outside layer of regular printer paper.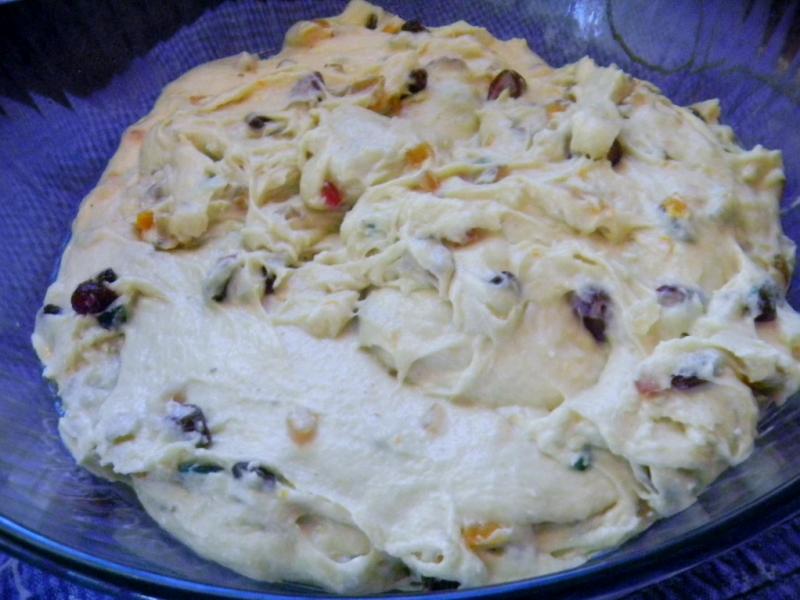 There is no problem with the outside paper burning at 350 F.  I had seed on Susan's Wild Yeast blog on chocolate panettone that she had made some origami panetonne molds in the shape of Easter baskets but thought that there must be some other shape that you could make to get the more traditional vertical look of panettone rather than a loaf shape.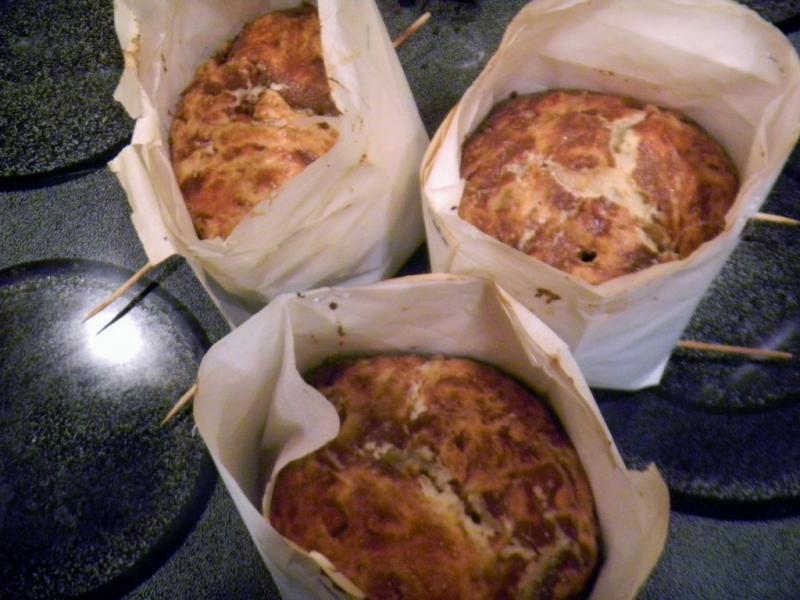 Sure enough Sue was right.   I found an origami tall trash can liner on the internet and used that to make the panettone molds.  They came out very nice but didn't work all that well in the end.   My apprentice was as apprehensive as last time but heck, she is afraid of her own shadow and not a reliable disaster predictor – except apparently for panettone plopping on the floor.   .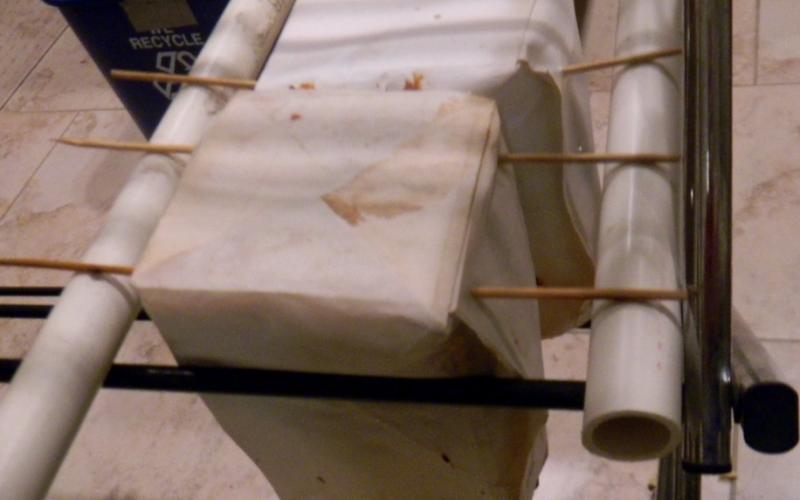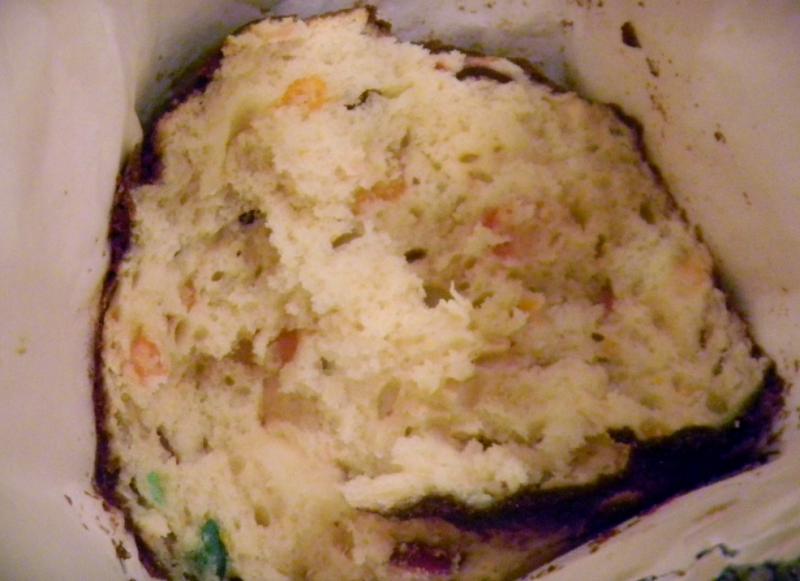 2 of the 3 panettone fell out of the molds when overturned to cool again, even though they were baked to 205 F (the right temperature if you ask me) on the inside instead of the recommended 185 F.   At least this time we were ready with a cutting board underneath so it didn't plop on the kitchen tile.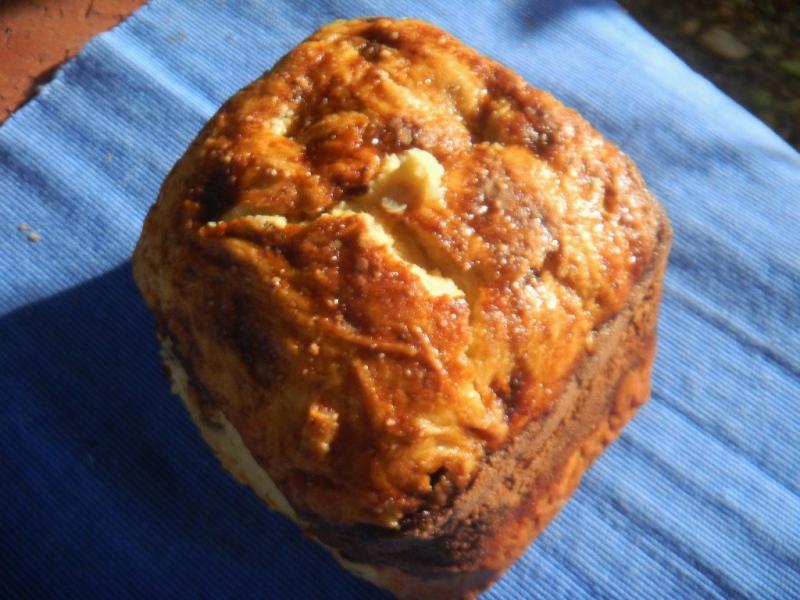 The problem was that the parchment on the inside of the mold was so slippery and the bread so heavy, it just fell out even when baled correctly.  You really need paper to stick to the bread so it doesn't slip for this to work if you want to hang them upside down to cool.  Instead of the paper on the outside, it should have been on the inside to stick to the bread.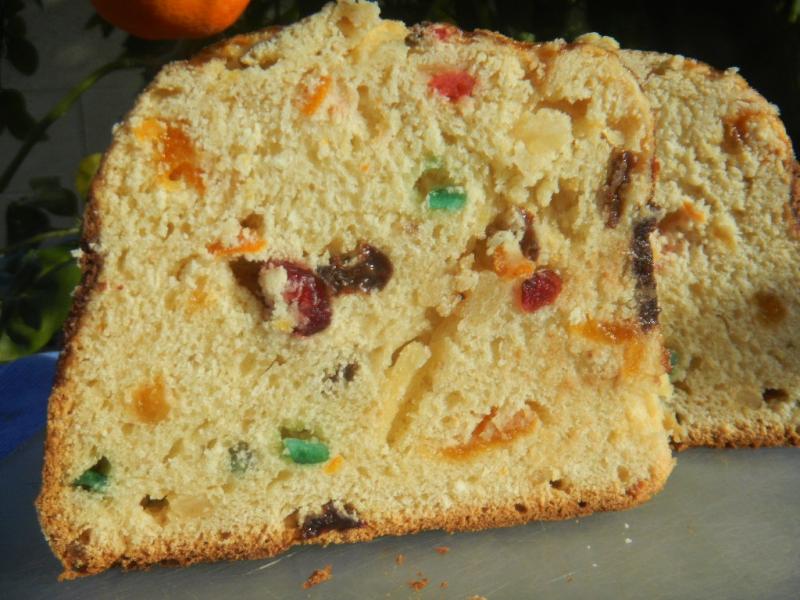 Live and learn.   At least we were able to save on of them this time and there was no blow out on at the base.  We used Sue's recipe with a few changes found here: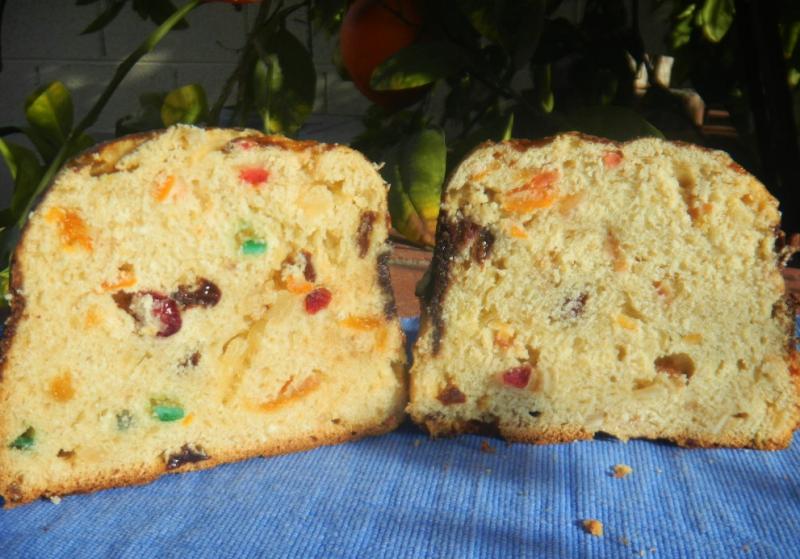 http://www.wildyeastblog.com/2007/12/07/panettone/
The changes were instead of using commercial yeast with the SD we subbed 83 gof Yeast Water based levain for the yeast.  For the fruits we used raisins, cranberries, red and green cherries, pineapple, citron, lemon and orange peel and some home made orange peel and Minneola zest in place of the orange zest.  We also used the glaze on top too but no other toppings.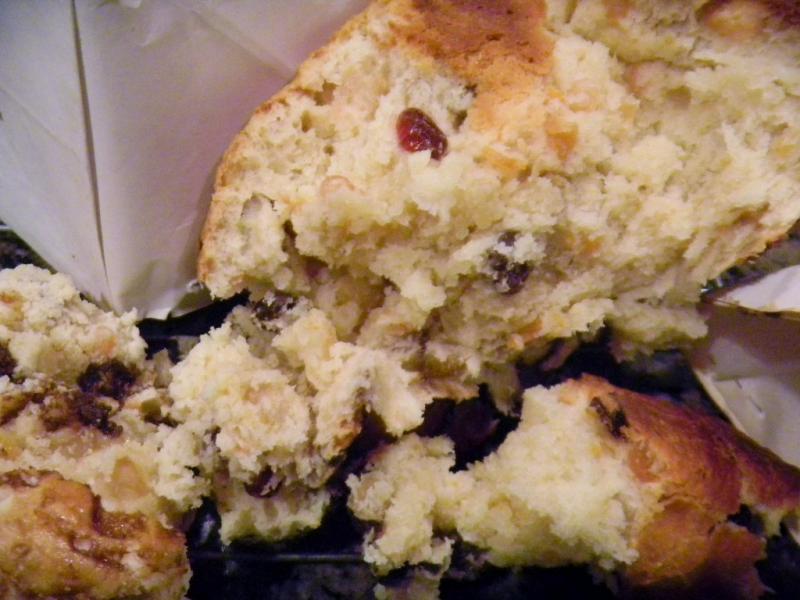 This is some pretty darn tasty, if totally; fattening, sweet, buttery and unhealthy as bread can get. 
But, if you only make it for special and rare occasions and walk 4 miles extra every day for every slice you eat – then why not!   The one that we cooled on its side, rotating every so often until cool, was not the worse for wear so no more panettone hanging for me or my apprentice.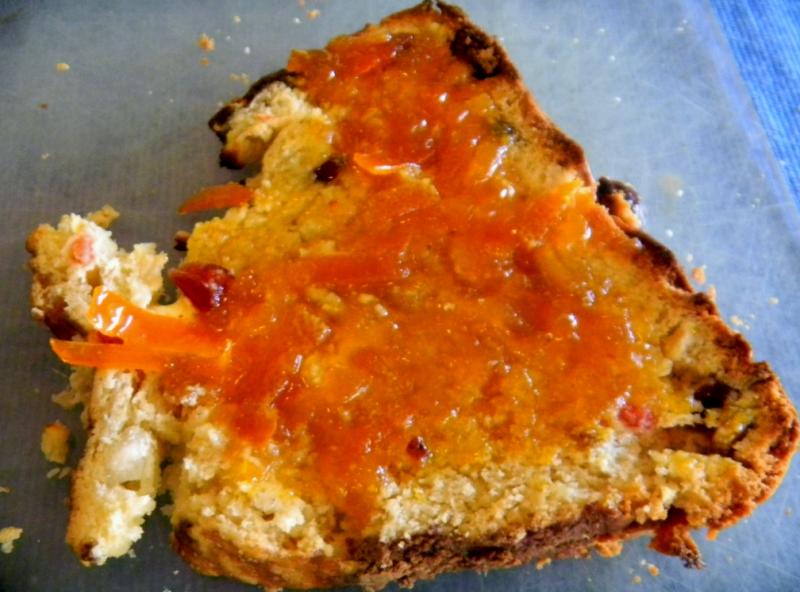 Toasted and buttered with Minneola marmalade.  Normally I would put whipped cream on top with some chocolate sauce but i'm trying to eat better these days!