January 30, 2013 - 3:02pm
We had some left over YW levain from out panettone bake we will try to pull off today.  Rather than toss it we decided to make a baguette so we could practice our slashing and have some bread for tonight's bruschetta.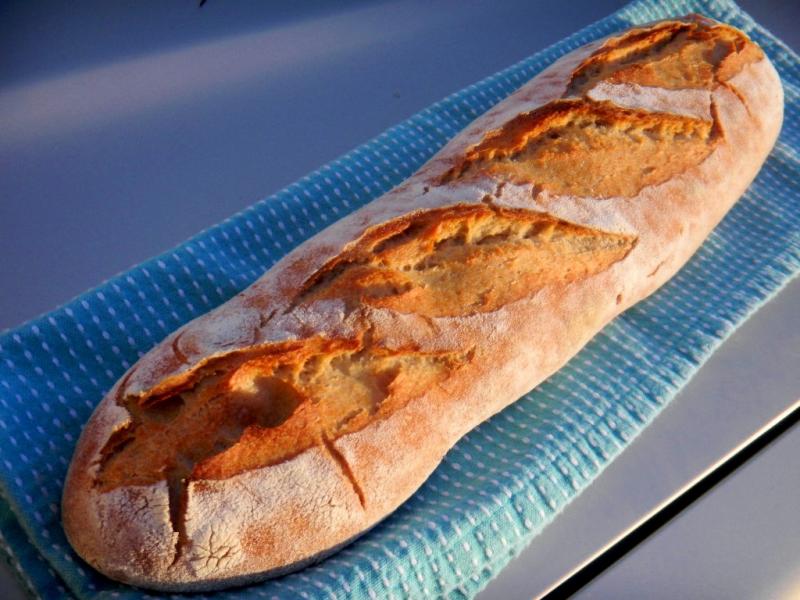 The levain was20 god SD seed and50 gof YW that eventually totaled 160 g at 75% hydration with 50% of the flour rye, WW and spelt with  the remainder AP.   The levain was a 3 step build 4 hours apart.  The dough flour was 40 grams of the whole meal mix plus 240 g of AP along with 185 g of water and 10 g of salt.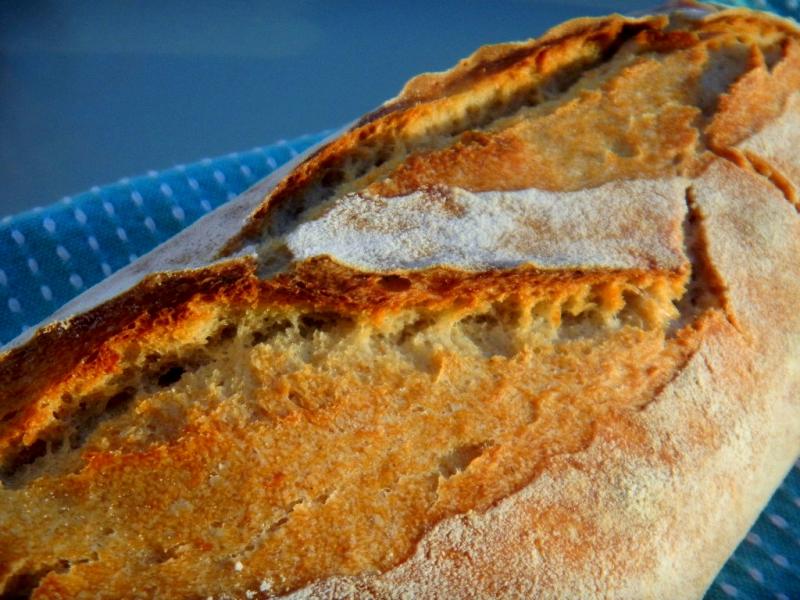 The total weight was 640 g and the total hydration was 66.25%.  With such a low hydration you can tell we weren't going for holes and didn't want bruschettta falling through them. 
We autolysed the dough flour for 2 hours and after mixing everything together we did 10 minutes of French slap and folds letting the dough rest for 20 minutes and the did 3 French folds every 20 minutes.  We let the dough rest for 20 minutes and shaped it into a 16" long fat baguette and let it proof in a basket for 2 hours before firing up Big Old Betsy.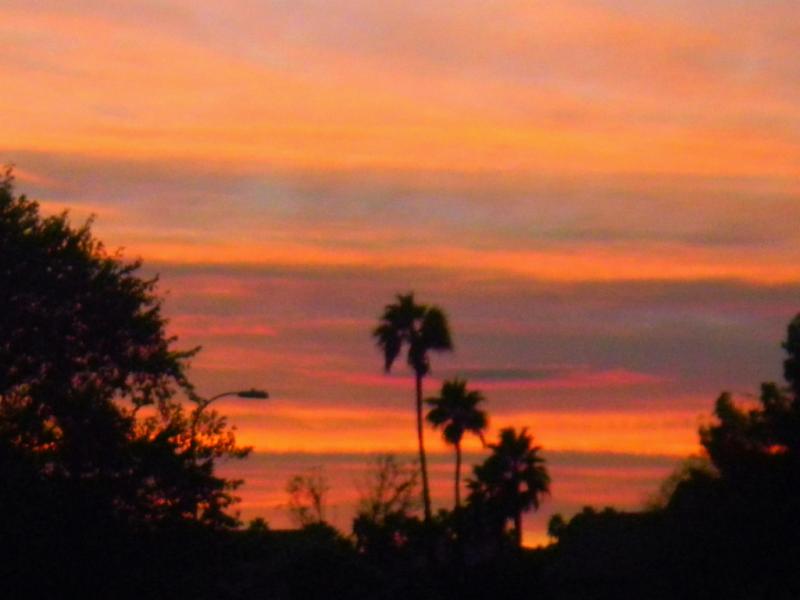 We should have let this dough double in volume – probably 4-6 hours but we didn't have room in the fridge for it and time had run out so we baked it 2 ¾ hours after it hit final proof at 450 F with steam.  After 12 minutes we removed the steam and turned down the oven to 425 F, convection this time and continued to bake the baguette for 10 more minutes until the inside hit 208 F.
It browned up nicely and bloomed but no spring.  We didn't expect much which is what we got on the inside.  Pretty dense crumb with a few small holes,  I'm sure it would have been fine if rested in the fridge for 24 hours and then allowed to finish proofing on the counter before baking.
This should warn others if you don't have time don't waste it by baking something that isn't ready just because you wanted to use up some starter.  Always make sure that you have room in the fridge for a retard if you run out of time - especially if you are making  YW baggie.