January 28, 2013 - 12:51am
Hello from the Pacific Northwest!
I discovered this site a few days ago, and today I made my first loaf of bread! I'm so happy I found this site. I bake a lot but I've never made a 'true' bread (I'm excluding pumpkin breads and non-knead, non-yeast breads). But because of this site I made my first loaf of 'actual' bread! It's very exciting and makes me feel very accomplished. I tried using a Santoku for the scoring, thinking that it was a thin enough blade, but I'll definitely be using a razor blade next time!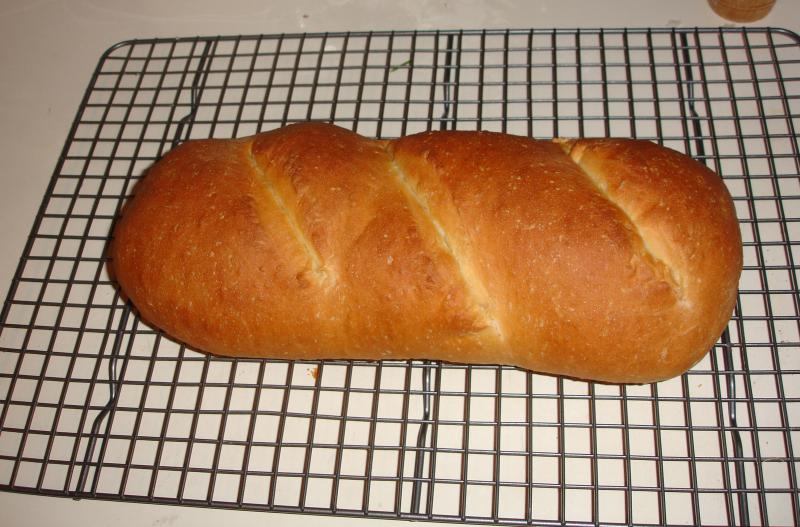 I used the Lesson 2 recipe and since I only have bleached flour, I used all KA bread flour. I was a little worried because some of the comments noted that using all bread flour meant it was harder to knead properly, but I didn't have any problems with it. For future reference though, is it usual for breads to combine flours such as AP and bread flour rather than just using one type?