January 25, 2013 - 11:58am
1, 2, 3, success! FINALLY
Hello All,
I am happy to say that I have produced 2 successful loaves now!  I am sorry to say-- No thanks to the book I bought to get me going. I bought a book and decided I would bake one recipe till I got really good at it and then move on to others, I am now thinking that the recipe was flawed, because after much frustration with it I decided to try the 1,2,3 method, AND bought another book- The Bread Bible, Beranbaum, and used the cooking instructions she provided for some of her recipes, the result: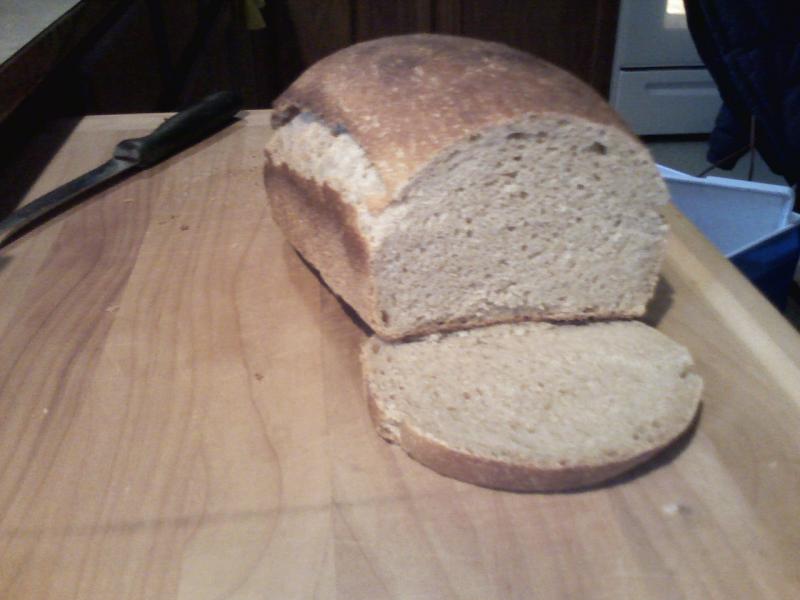 And the next loaf (which I overbrowned a bit but doesnt tast burnt and is still moist)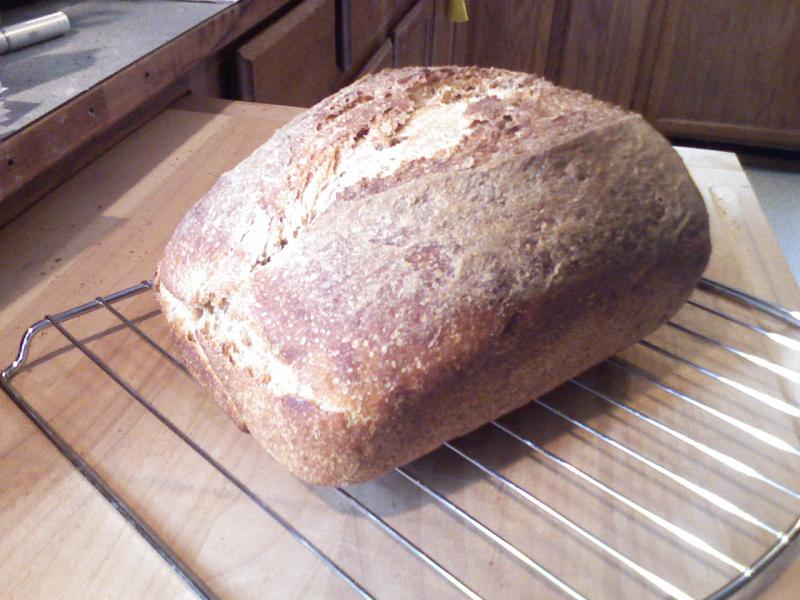 I am SO happy! Nice texture, moist, and most importantly, Finished. I was very frustrated by my repeated failed attempts, angry in fact because the more time I spent here on this website, the more I began to see flaws with the instruction of the book, I think one should make sure one's recipes will work before you sell them to eager beginners.  On the other hand, I am SO thankful for this website and for all the help I have received from other members, if not for this site and the info and people here I probably would have given up. Now I can make bread and SHARE it with others! THANK YOU THANK YOU THANK YOU!