January 11, 2013 - 7:09pm
My First Danish Rye (Rugbrot)
Today I baked a Danish Rye from Chad Robertson's formula.  It was a long time coming as I have been trying to get a rye starter up and living (Thanks again Mini!).  Finally, it is healthy and alive.  This means I was able to bake this bread that has been on my mind for 3 weeks.  With a few pointers from Jorgen (breaducation) and Phil (PiPs), I think it turned out a success.  Of course the proof will be after the painful wait of 24 hours that this bread needs to rest.  I couldn't help but cut a few slices off the side after 6 hours of rest just to get some crumb shots - and a greedy taste.  Tastes great so far, but I think it needs to set up.  Still a bit on the damp side.  Also, the one mistake I made was to dust the top of the bread with ground up sunflower and flax seeds instead of just simple flour.  I guess the seeds dried out during the long bake and now have a tough and hard/crunchy texture.  The other three sides of the crust are fine, just the top is a problem.  Next time I will simply dust with flour.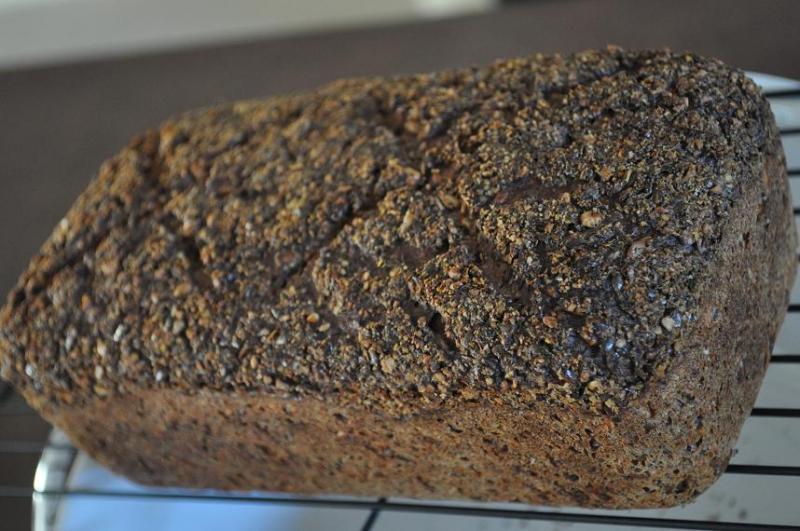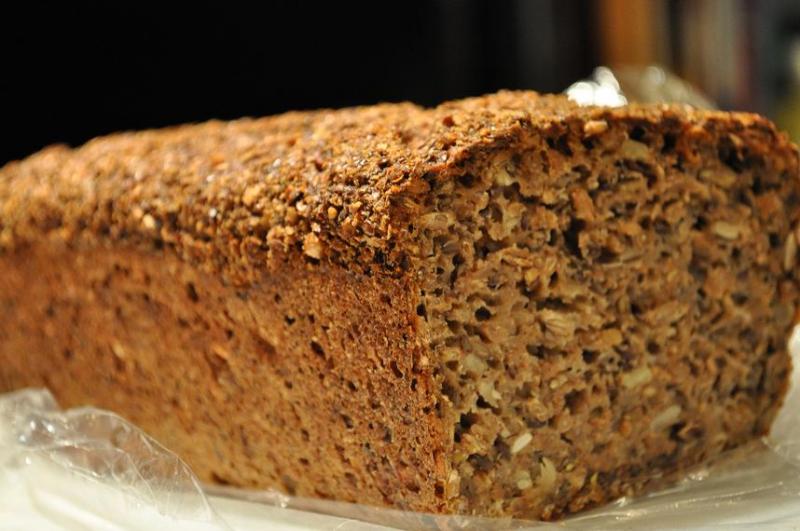 Couldn't resist trying out an authentic way of enjoying this bread.  You know the saying, if in Vancouver, eat as the World eats.  A few Smorrebrod, Danish sandwich variations.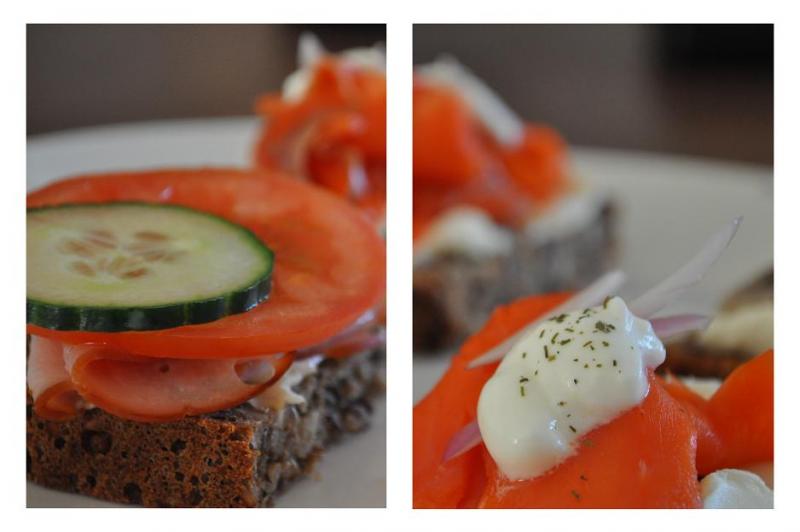 Herring with pickled shallot, creme fraiche and fresh cracked pepper.
Alder smoked salmon with cream cheese and dill yogurt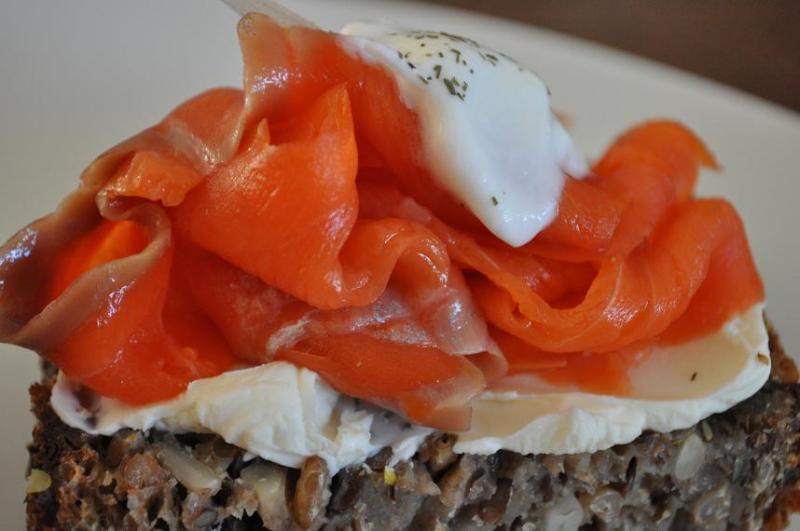 I am hooked on this crazy Danish sandwich.  So many possibilities, so little bake time.
John