December 26, 2012 - 5:34pm
A neighbor and I have a 15 year old tradition of exchanging baked goods at this time of year. His wife always bakes a delicious rum and nutmeg-flavored cake, and I give them a loaf of bread. This year, my gift was a 1.5 kg loaf of Hamelman's pain au levain. 
They say "fences make good neighbors," but I think exchange of fresh-baked goodies does too.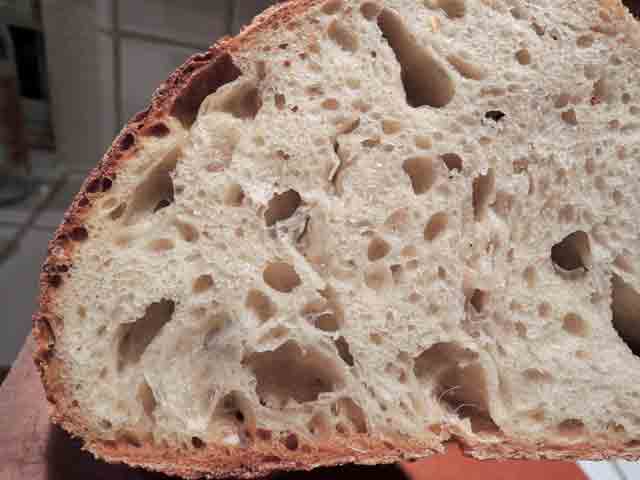 Crumb photo of the other loaf
Happy holidays to you all!
David