December 17, 2012 - 1:56pm
Now that the AZ weather has turned off the 6 month oven time bake, we can get back into puff pastry and other laminated dough like croissants – Yeaah!!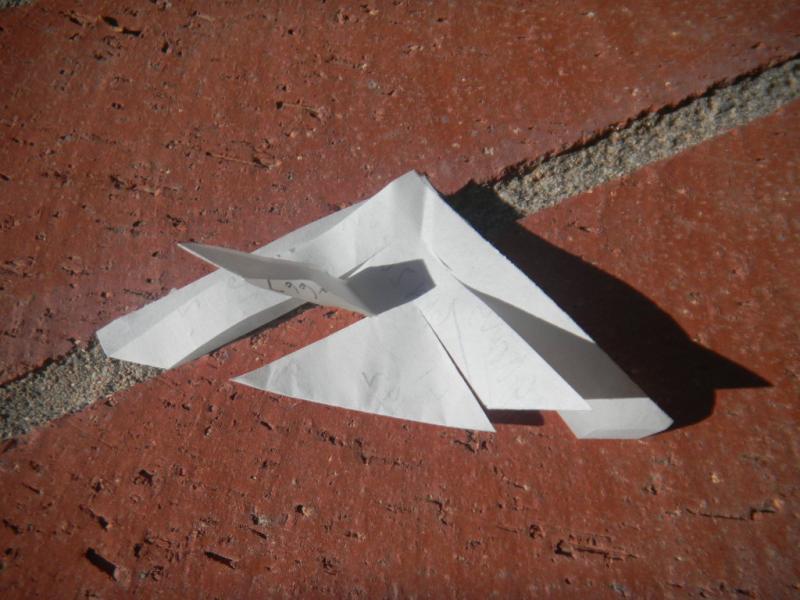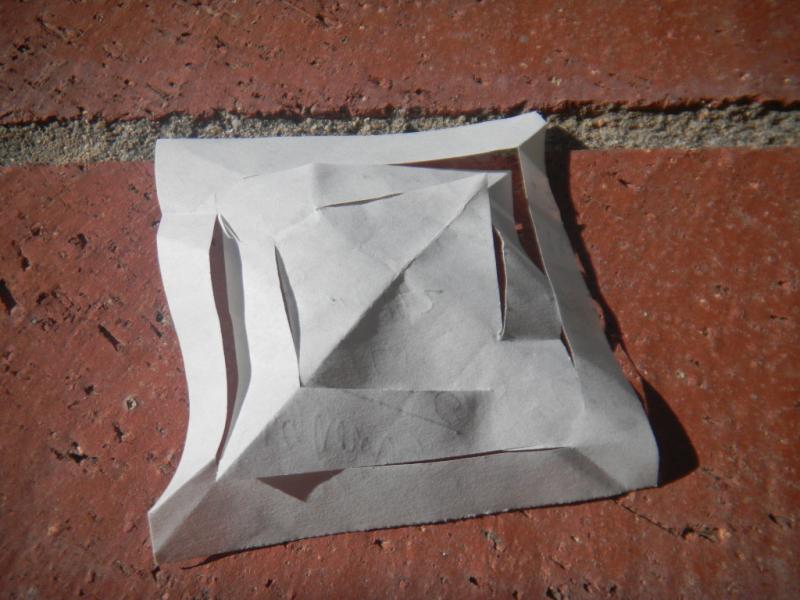 I took some paper and cut squares with scissors until I got a shape I liked.  You fold the square corner to corner first.  Then you make 4 cuts from the long folded edge toward the opposite point but don't cut all the way.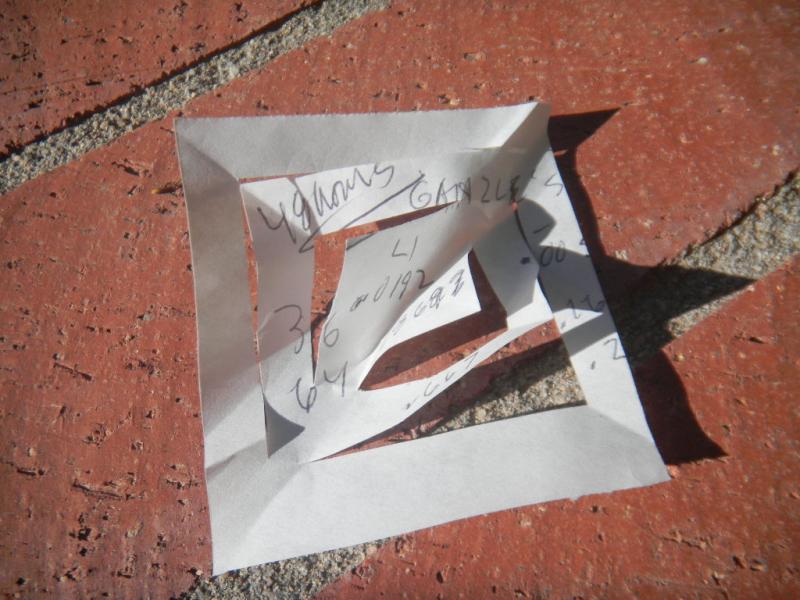 Open the square back up.  You put your filling down the uncut middle from end to end.   Mine was chocolate chips dark brown sugar and cocoa.  Then  fold the inside square corners up to a triangle pointing skyward.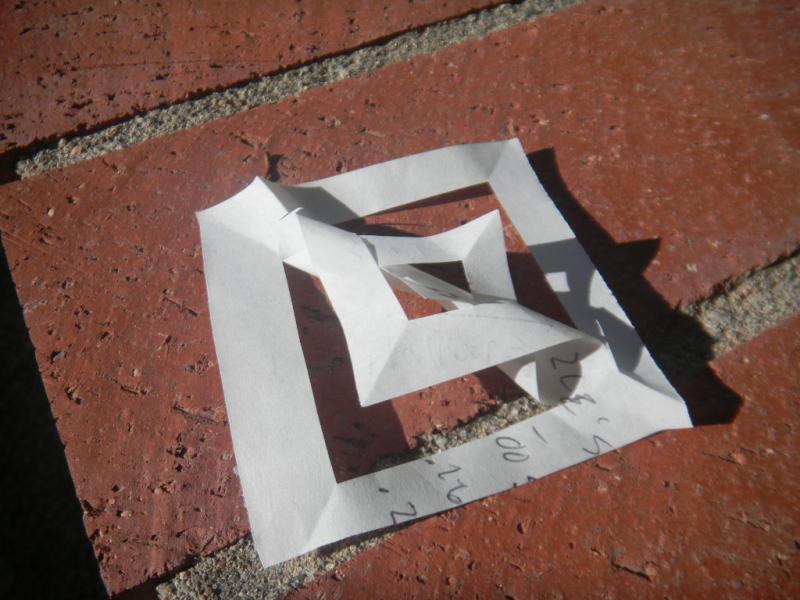 The take the inner most cut pieces and fold them over themselves to the opposite side.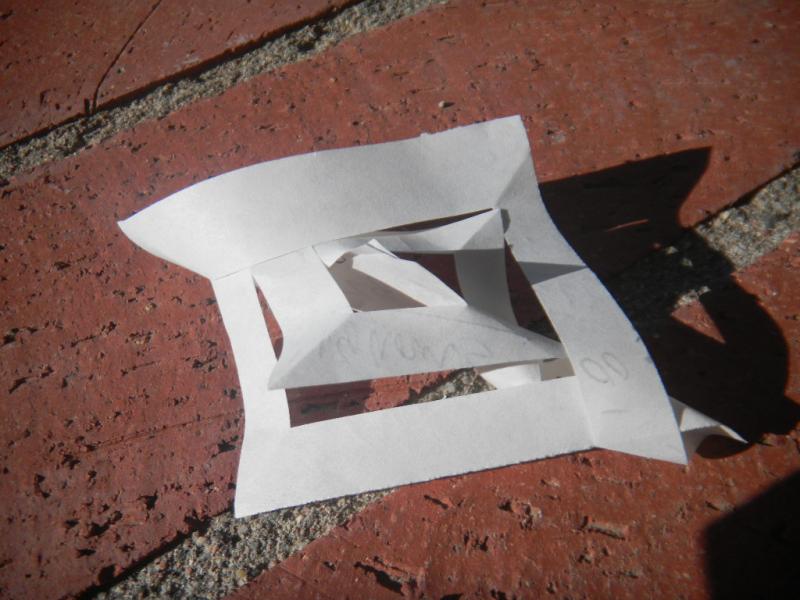 Then fold the outermost cut pieces over themselves to the opposite side just like the inside ones.  This encapsulates the filling and after some egg glaze and turbinado sugar makes a weird puff paste shape like this.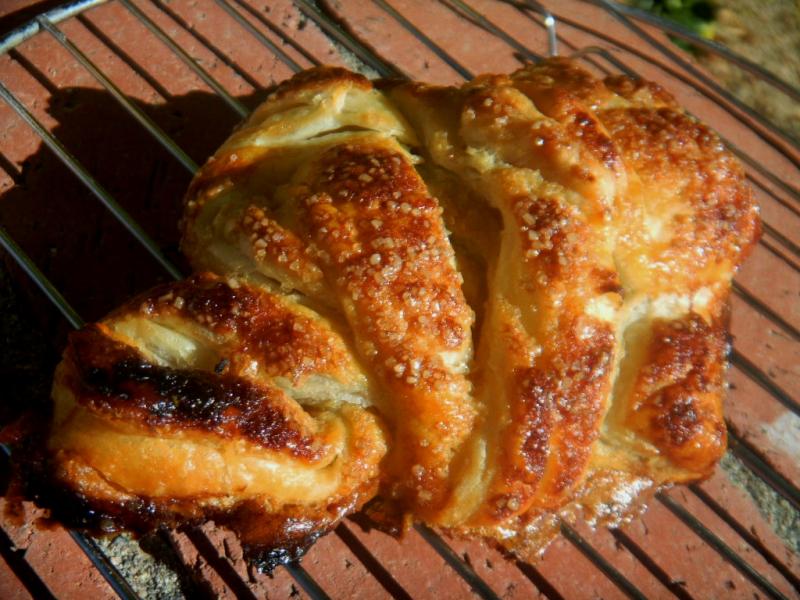 I sprinkled turbinado sugar on mine.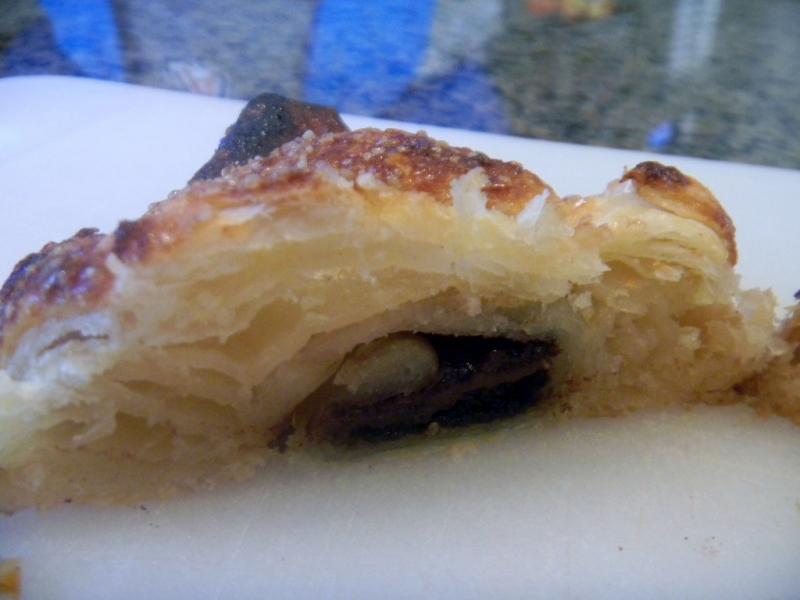 I baked this one at 400 F in the mini oven until it was nice and golden.