November 27, 2012 - 9:55am
This chacon is a tribute to Eric Hanner.  His gifts to the world were many and his passion for balking was great.  His fine character attributes included his generosity that made him willing to help and teach others what he knew.  Eric's legacies are many and this bake commemorates them.  He was a giant and this chacon is especially large to recognize his largess.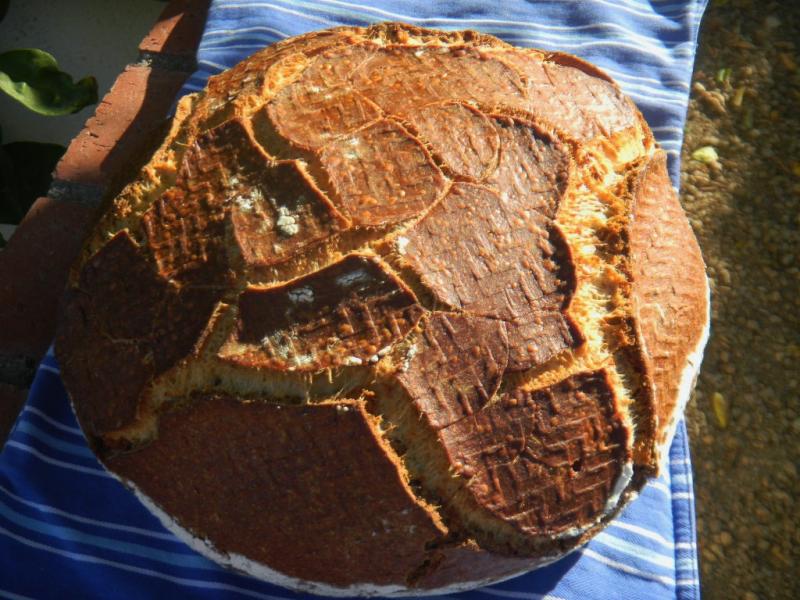 The white portion of the dough is a 6 strand zolablue SD Challah that we converted to a poolish from SD.  The 4 braided ends were not tucked in to give the chacon more of chance to crack making a pretty design on the top.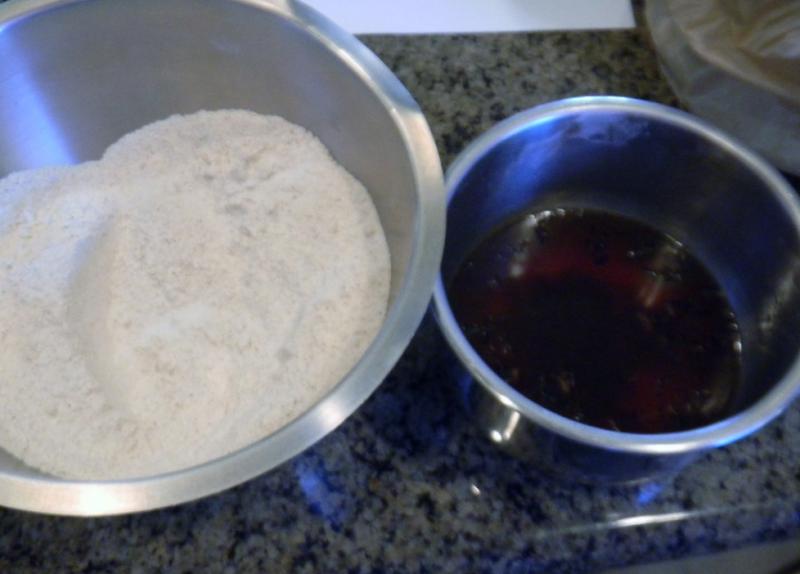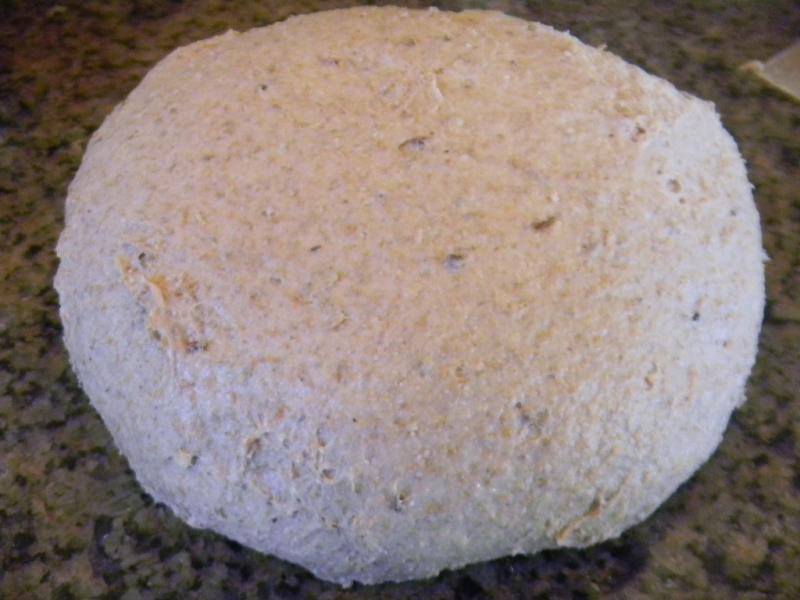 The dark portion is Eric's Favorite SD Rye – his Jewish Deli Rye was used as a monster bialy to cover the braids of the challah in the bottom of the basket.  This is the largest bialy we have ever attempted and flipping it over was sight to be seen.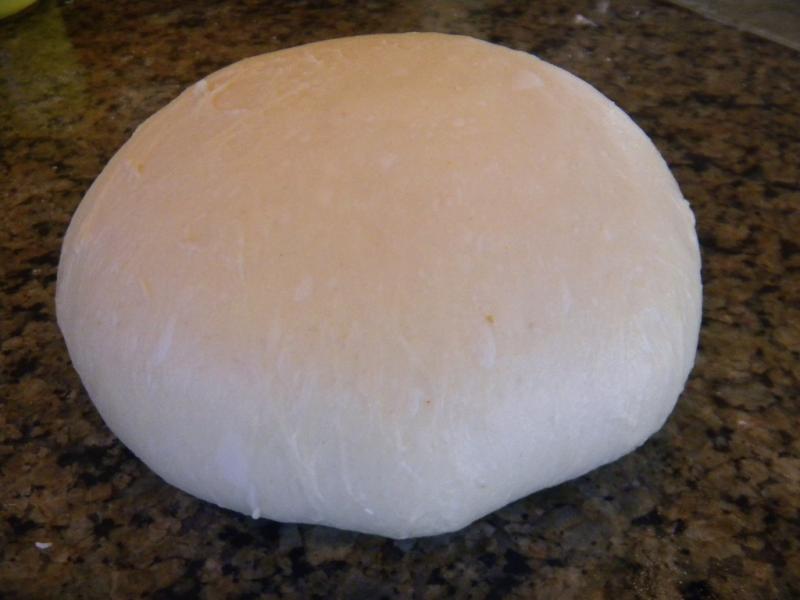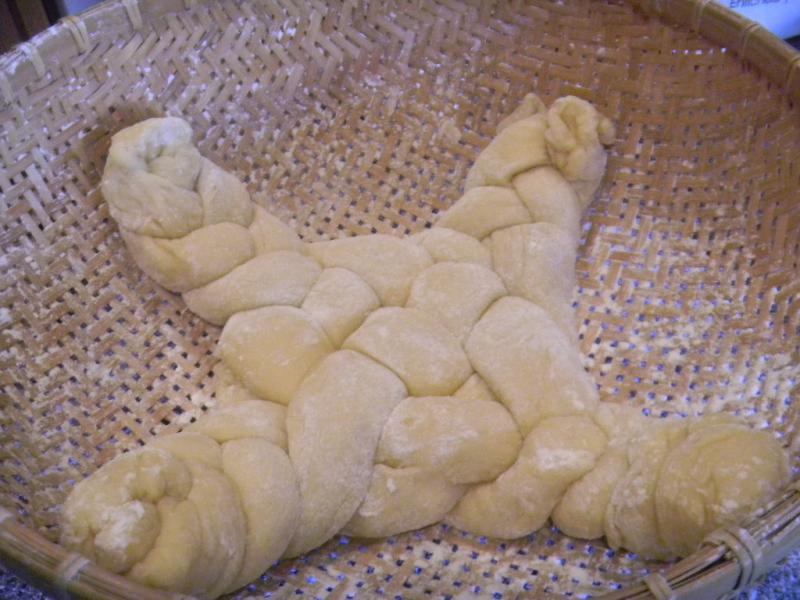 The 5 recipe changes I made to Eric's Favorite were minor ones.  First one was to use 95 g of the challah poolish in place of yeast in Eric's dough.  We only had 2.5 g of caraway so I added a like amount of coriander.  We added 1 g each of red and white rye malts to improve enzymatic action, the rye flavor and color – while Eric wasn't looking.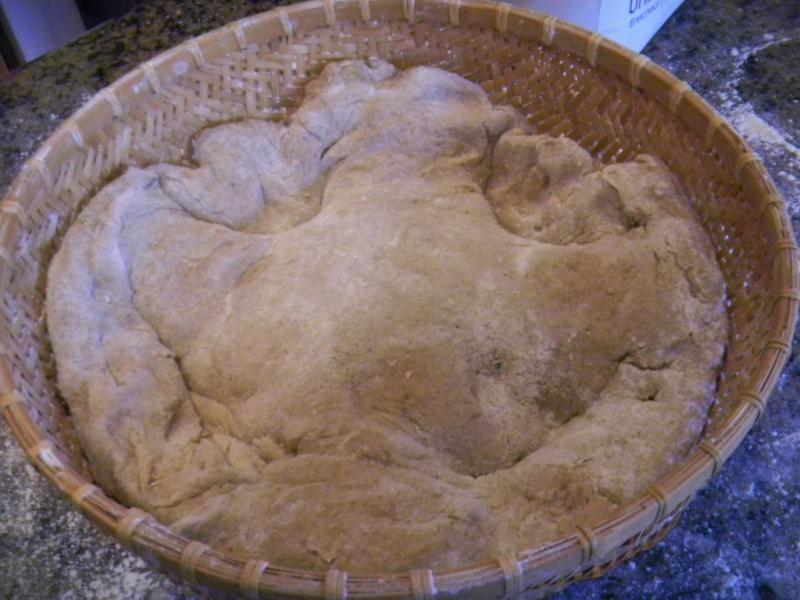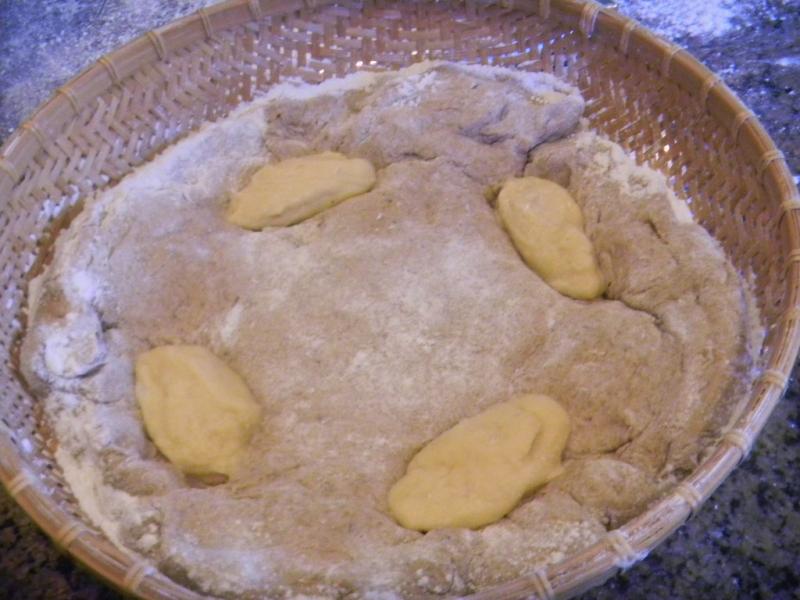 My apprentice used caramelized onions and the water from it and the deglazed pan instead of re-hydrating minced onions as Eric recommended.  The flavor and color of caramelized onion should make this as exciting as Eric wrote about using onion and the water from it in this bread.  He wanted everyone to give this option a go!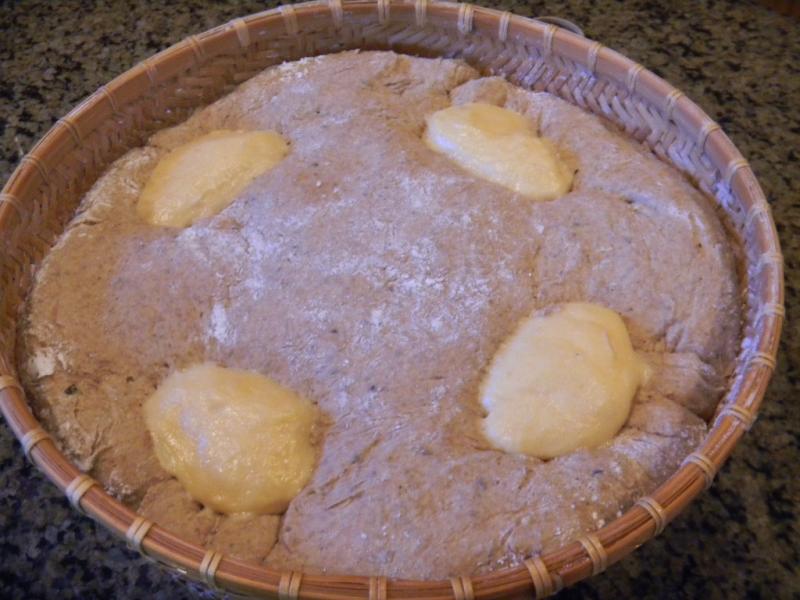 I also didn't have any first clear flour and have never seen any, so we tried to replicate it using David Snyder's ideas on how to do so from another thread by using some WW mixed with AP and bread flour.  We don't know what it should look like but David's advice is usually spot on.  I don't think Eric would have minded theses changes.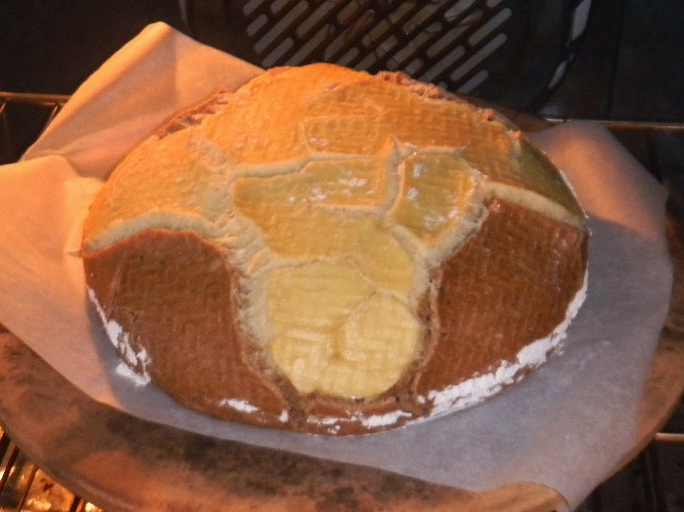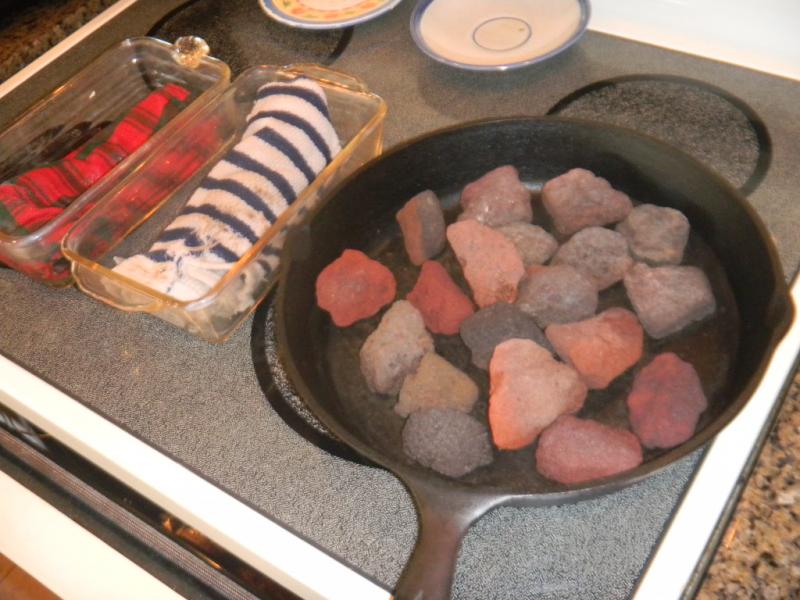 Method changes included using French slap and folds for both of the breads - for about 12 minutes.  Eric's Favorite Rye was a two slaps and one fold process since the dough was so stiff and required the extra slap to stretch it out enough to fold over.  Eric was the one who got me doing French slap and folds and my breads have been greatly improved as a result.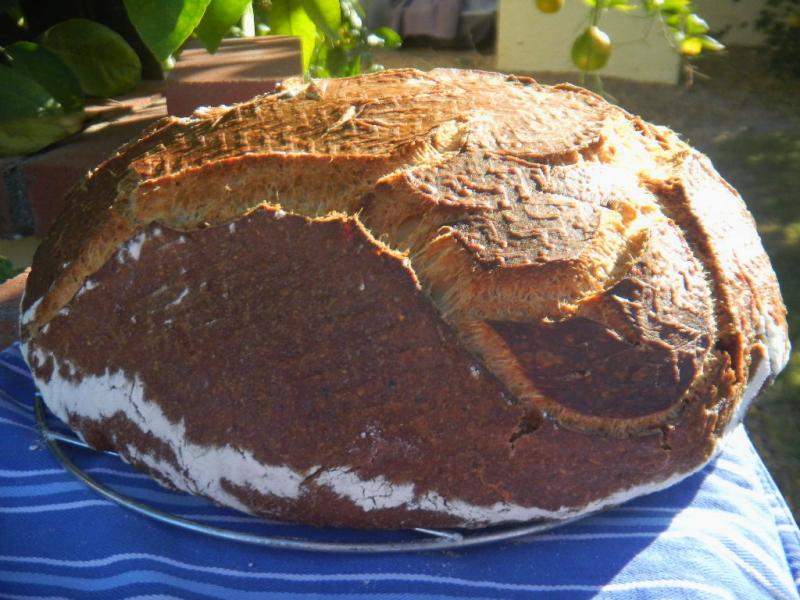 2 sets of (4) S&Fs were also performed on 30 minute intervals for the first hour of development and then the dough was rested for an hour.  After shaping and putting the dough in the rice floured basket ,we let it proof for an hour before putting it into the fridge for a 15 hour retard.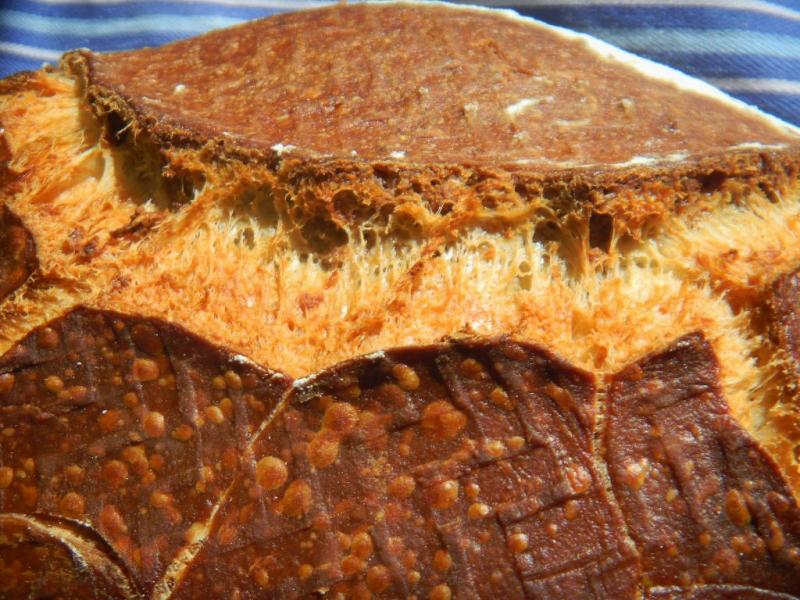 This is not part of Eric's method but we just ran out of time to bake it off and this was the best we could manage.  We fired up Old Betsy to preheat at 450 F with 2 of Sylvia's steaming pans and a 12" iron skillet with lava rocks inside like David Snyder  sort of uses- while the dough warmed upon the counter for 40 minutes.  This is huge lump of dough, 3.8 pounds of it and it need lots of steam.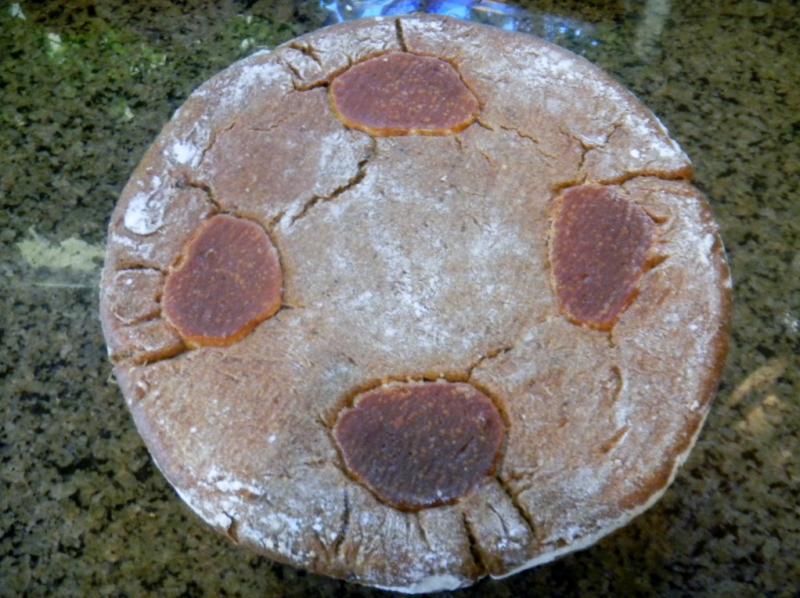 Once the dough went in and we threw a half a cup of water on the lava rocks as we shut the door and turned the temperature down to 370 F.  We decided to steam for 20 minutes instead of 10.  At the 10 minute mark the cracks had barely opened on the huge loaf and more steam was needed.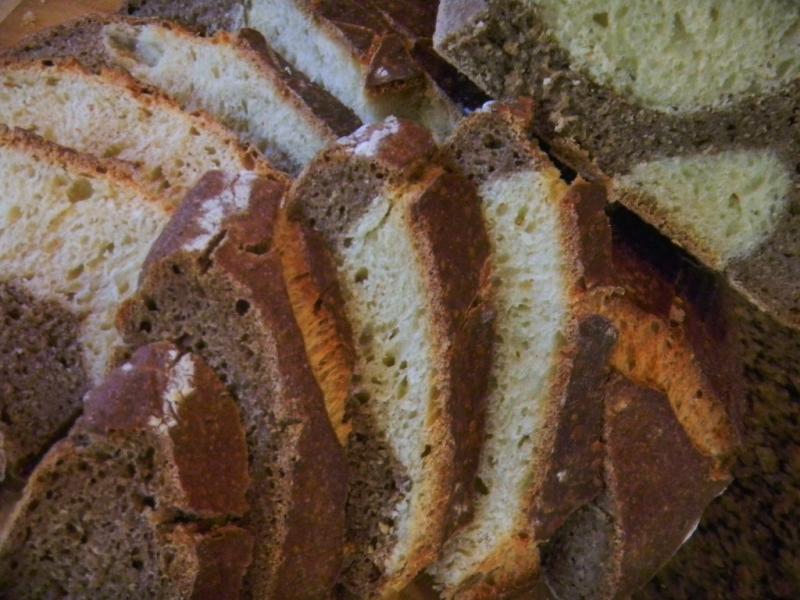 At the 20 minute mark, the steam was removed and the bread continued to bake at 370 F, convection this time, for an additional 26 minutes rotating it 70 degrees every 7 minutes until it registered 190 F in the center.  We left it on the stone for another 10 minutes with oven off and door ajar to crisp the skin before removing it to a cooling rack.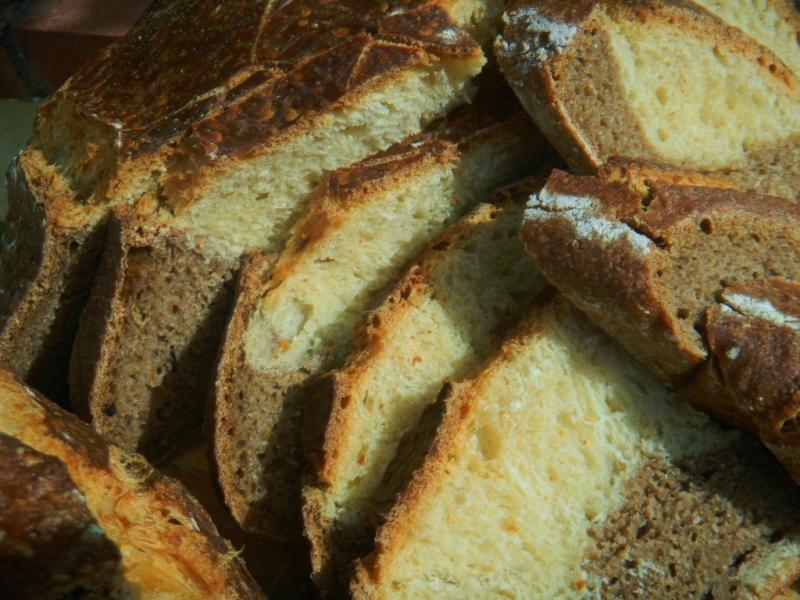 It browned up a dark mahogany color that was so nice I decided not to coat it with the corn starch and water mix.  Even the challah portion was the same color.  It blistered very well on the challah portion but not on the rye side for some reason?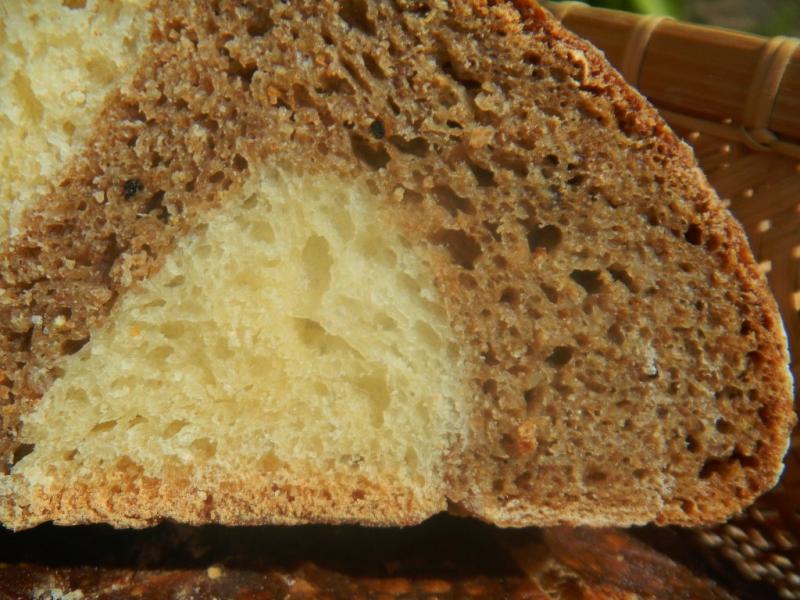 It bloomed while cracking beautifully and at least looks the fitting tribute to Eric that we had hoped to achieve - at least on the outside.  Well, coundn't wait 24 hours to cut into it since showed promise and smelled tantalizing.  The crumb was soft nice and moist and medium open especially on the rye side.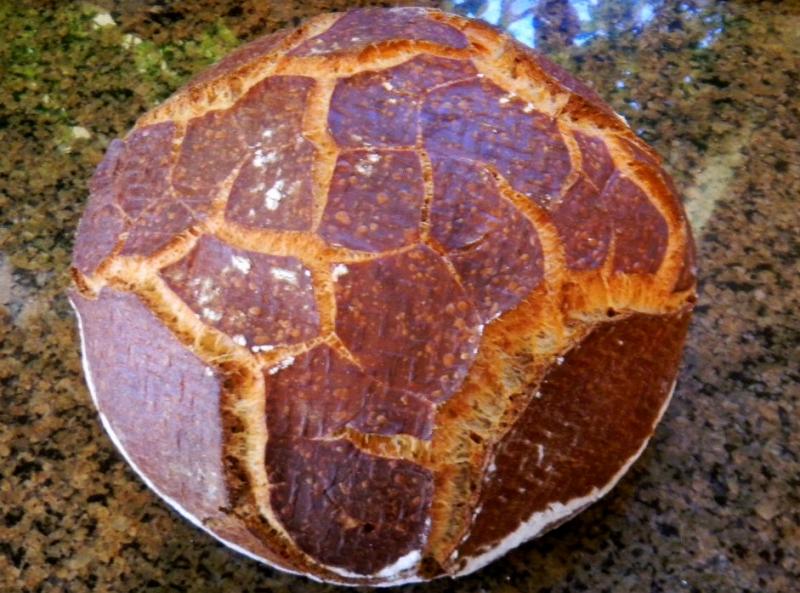 The taste would be straight Jekyll if there wasn't a Hyde Side.  One bite is a fine Jewish Rye with subtle caraway and coriander hints, the next a straight Shabot Challah and then comes a half and half combo bite.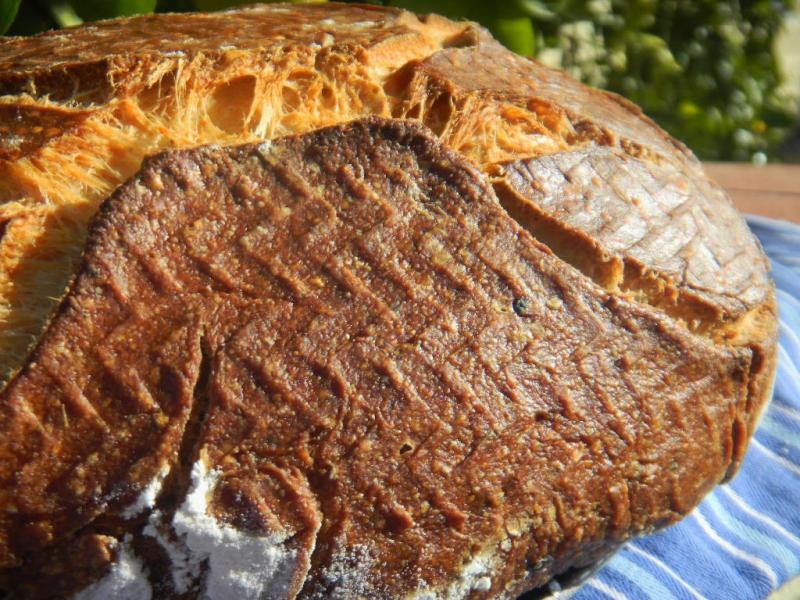 Here are the formulas should you want to make a Chacon for Eric.  I sure enjoyed doing so and we learned much from this baking experience. It was great time to reflect, day dream a little and think about the past, present and future.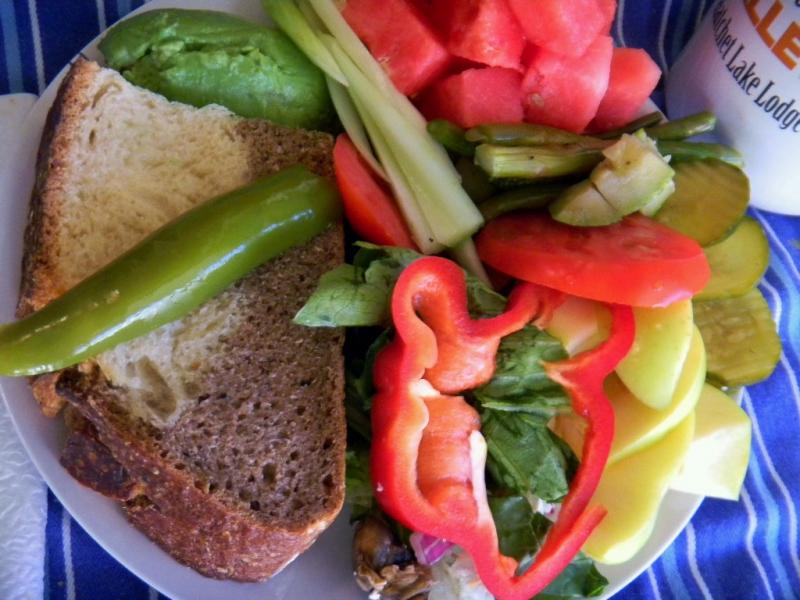 The sunset was very niuce the day we baked this bread.  I think someone really important knew a nice one for Eric was in order.
| | | |
| --- | --- | --- |
| Poolish Challah |   |   |
|   |   |   |
|  Poolish or SD starter | Build 1 | % |
| Active Dry Yeast | 0.1 | 0.03% |
| Bread Flour | 41 | 12.85% |
| AP Flour | 41 | 12.85% |
| Water | 82 | 25.71% |
| Total Starter | 164.1 | 51.44% |
|   |   |   |
| Starter Totals |   |   |
| Hydration | 199.81% |   |
| Poolish % of Total | 24.31% |   |
|   |   |   |
| Dough Flour |   | % |
| Bread Flour | 187 | 58.62% |
| AP | 132 | 41.38% |
| Dough Flour | 319 | 100.00% |
| Salt | 5 | 1.57% |
| Water | 40 | 12.54% |
| Dough Hydration | 12.54% |   |
|   |   |   |
| Total Flour | 360.06 |   |
| Water | 122.04 |   |
| T. Dough Hydration | 33.89% |   |
|   |   |   |
| Total Wet Weight | 675 |   |
|   |   |   |
| Hydration w/ Adds | 62.64% |   |
|   |   |   |
| Add - Ins |   | % |
| Soy Oil | 36 | 11.29% |
| Eggs (2) | 110 | 34.48% |
| Honey | 42 | 13.17% |
| Total | 188 | 58.93% |
Eric's Jewish Deli Rye – Eric's Favorite Rye
| | | |
| --- | --- | --- |
| Poolish SD starter | Build 1 | % |
| Active Dry Yeast | 0.1 | 0.03% |
| Poolish AP flour | 45 | 11.42% |
| Poolish Water | 45 | 11.42% |
| Rye Sour Starter | 50 | 8.25% |
| Dark Rye | 137 | 34.77% |
| Water | 137 | 34.77% |
| Total Starter | 324 | 82.23% |
|   |   |   |
| Starter Totals |   |   |
| Hydration | 100.00% |   |
| Levain % of Total | 39.37% |   |
|   |   |   |
| Dough Flour |   | % |
| Bread Flour | 172 | 43.65% |
| WW | 50 | 12.69% |
| AP | 172 | 43.65% |
| Dough Flour | 394 | 100.00% |
| Salt | 10 | 2.54% |
| C. Onion Water 242 & Water | 242 | 61.42% |
| Dough Hydration | 61.42% |   |
|   |   |   |
| Total Flour | 606 |   |
| C. Onion Water 242 & Water | 454 |   |
| T. Dough Hydration | 74.92% |   |
|   |   |   |
| Total Wet Weight | 1,077 |   |
|   |   |   |
| Whole Grains | 53.81% |   |
|   |   |   |
| Hydration w/ Adds | 74.67% |   |
|   |   |   |
| Add - Ins |   | % |
| Red Multi-grain Malt | 1 | 0.25% |
| White Multi-grain Malt | 1 | 0.25% |
| Caraway & Coriander Seeds | 5 | 1.27% |
| Total | 7 | 1.78% |
|   |   |   |
| 2 Tbs of Caramelized Onion |   |   |