November 24, 2012 - 4:23pm
Eric's Favourite Rye-A Classic Deli Rye
Yesterday I had the chance to do a bake of Eric's Favorite Rye following Floyd * Baking Eric's Favorite Rye * and Andy's suggestion *here* that it would be a nice way to honor the memory of Eric Hanner. Eric was a great guy and friend so of course I wanted to make any sort of contribution I could towards that. Reading through Eric's formula and procedure for the first time in quite a while I remembered why I'd never baked his bread before....caraway...lots of it! Nevertheless, this bread was going to be made, I'd just dial the spice back a bit to suit my tastes. Other than that I wanted to stick as closely as possible to the original formula and procedure and produce what I feel is a classic deli style rye bread. In the original post http://www.thefreshloaf.com/node/5076/eric039s-fav-rye#comment-25620 Eric leaves no doubt as to how he intended to use the bread, namely for corn beef sandwiches and I'm sure his home cured and smoked pastrami as well. I can tell you that now I've made the bread and made a CB sandwich from it I'd be hard pressed to come up with a better bread to use for stacking warm slices of corned beef on top of. In fact I couldn't. This is incredibly tasty bread, with a soft but slightly chewy crumb and crust, and loaded with flavour from the preferment, the onions, and yes the caraway. I like Eric's Rye so much I've decided it will be the bread for my corned beef and pastrami sandwiches from here on.
Thanks Pal!
Cheers,
Franko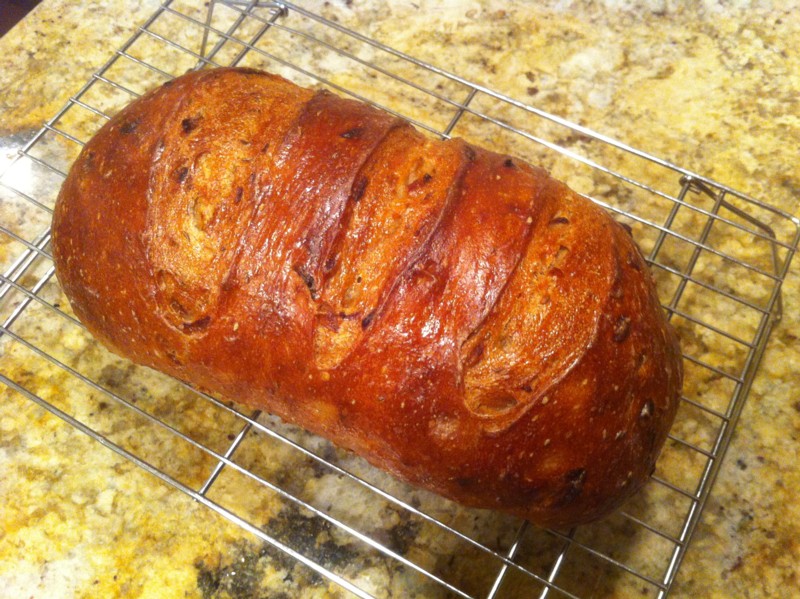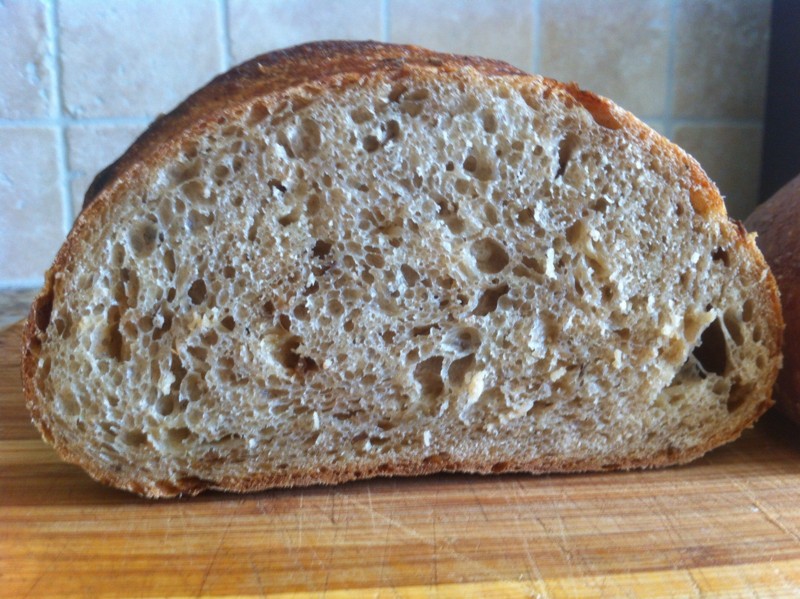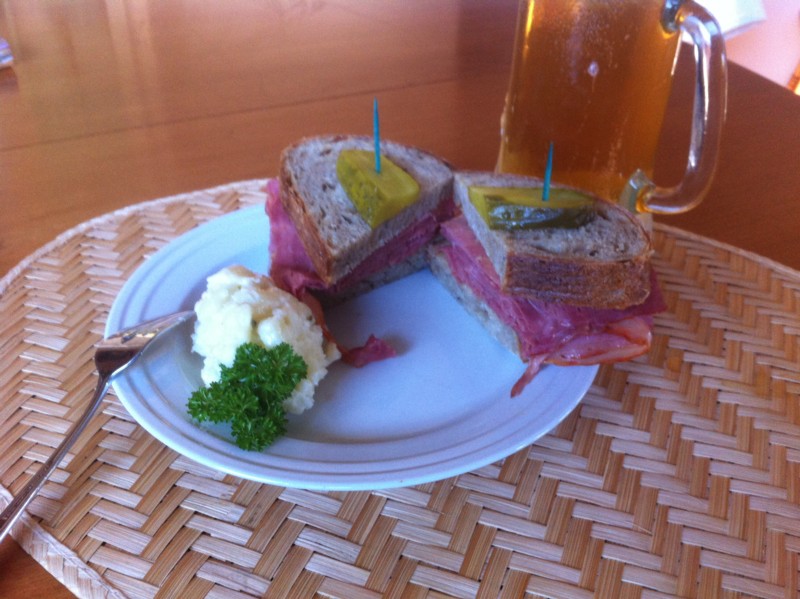 A few notes about the formula (below) and procedure:
As mentioned I stayed as close as possible to the original formula and procedure, trying to make the bread as Eric outlined in the link above. There were a few minor exceptions however that I want to mention.
Because of scheduling the preferment was left for longer than the 8 hours indicated in the original procedure, going for 12 hours total. The bread didn't taste overly sour to me, just slightly tangy.

The onions used were fresh, slightly caramelized on low heat in a covered pan. I don't have anything against dried onions, I simply didn't have any on hand.

Before the final mix the bread flour and water had a 40 minute autolyse.

The caraway was reduced to 1.8% from 2.5%

The baking temps and time varied slightly in that I started the bake (with steam) at 450F/232C for 10 minutes, reducing the heat to 385F/196C for the remaining 25 minutes. The bread was baked to an internal temperature of 210F/98.8C.
Other than the autolyse I can't think of anything that would improve upon the original procedure that Eric wrote up, so as a good friend of mine says "not for changing!"
Link to working spreadsheet *Here*